Flint, Michigan, area urban agriculture update – June 27, 2018
Great weather for crop growth has benefitted urban and semi-rural small scale, diversified vegetable farm fields, hoophouses and market gardens.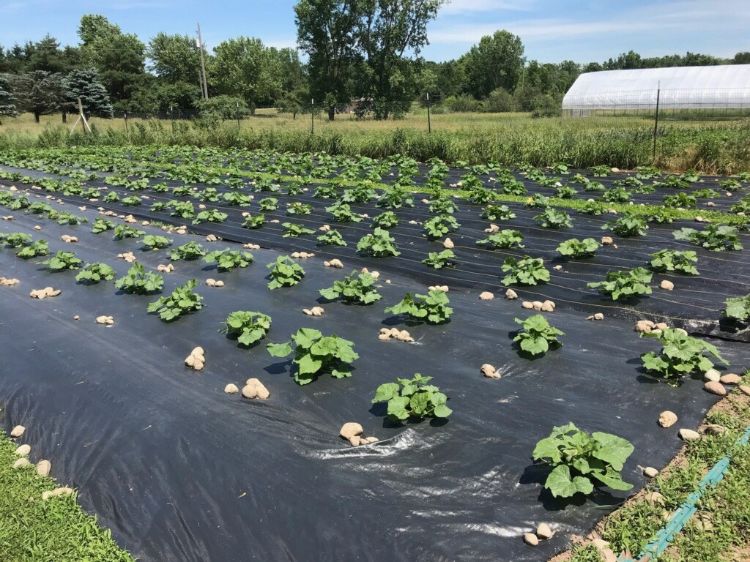 Weather
According to the Michigan State University Flint Enviro-weather station, temperatures for the past week have ranged from a low of 48.9 degrees Fahrenheit to a high of 81.9 F, with high heat and humidity predicted to arrive later this week. We are now at 1,008 growing degree-days (GDD) base 50; these past few days have brought warm day temperatures and cool nights—great weather for crop growth. Our season is still slightly ahead when compared to the five-year average.
The Flint, Michigan, area received 0.08 inch of rain in the past week, allowing growers to cultivate and plant crops, including successions of crops to extend the harvest period for farmers markets and community Supported Agriculture (CSA) shares.
Crop reports
According to research at the MSU hoophouses located at the Student Organic Farm and educator observations from the field, tomatoes and cucumbers are growing well with abundant small fruit forming in area hoophouses. The growing vines continue to be tied to string trellises.
Field planted potatoes have been hilled and cultivated. Growers are planting successions of green beans and zucchini, and planting fall leeks and kolhrabi in the field.
Many insect pests are active now, including cabbage maggot, cabbage moths, squash vine borer, cucumber beetles and squash bugs. One grower reported seeing her first potato beetles last week on volunteer potato plants that came up from last year's crop, acting as an effective trap crop for beetle activity to be managed before attacking this year's potato crop. Another grower is using floating row covers over her kale and cabbage rows to keep them from damaging flea beetles and cabbage moths.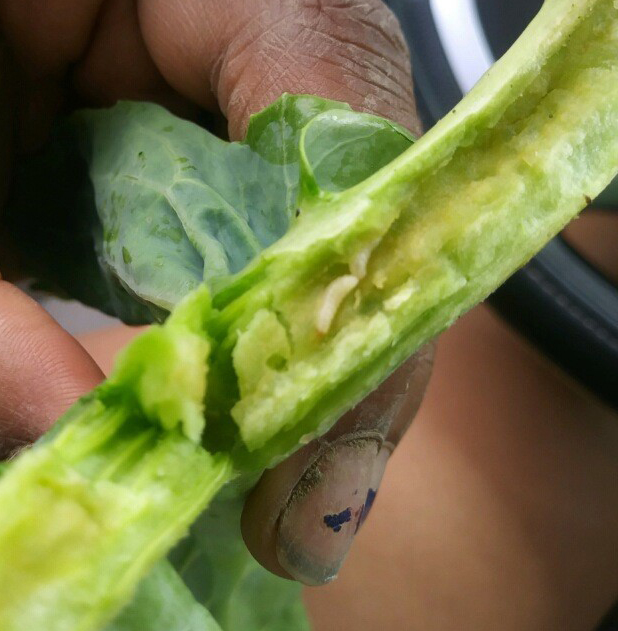 Collard stem with cabbage maggot larvae. Photo courtesy of the MIFFS Women in Agriculture farm.
Going to area farmers markets and into CSA shares
Area growers are harvesting kale, collards, kohlrabi, turnips and herbs including fennel and peas out of hoophouses and green garlic from the field.
MSU Extension's Community Food Systems Work Team supports the development of local food systems in Michigan. The Michigan Fresh program has tips on growing, handling and preserving, as well as healthful recipes to take advantage of the delicious Michigan-grown bounty from your local farmer's market. For more information, connect with your local community food systems educator by visiting the MSU Extension website or calling 1-888-678-3464.