Functional foods: A rising trend
Functional foods add health benefits beyond basic nutritional benefits like protein and fiber.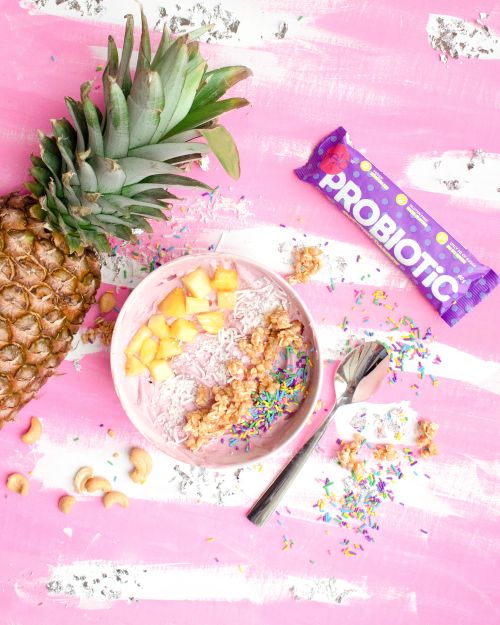 The nutritional value of a food is always dependent on the natural nutritional value of its ingredients. In the 1980s, however, the Japanese government created a class of "functional foods" that had health benefits beyond those covered by basic nutrition, reports Esther Ellis for The Academy of Nutrition and Dietetics in the article "Functional Foods."
Some examples of such food are found in the Mintel article by Honorata Jarocka, "Reduce anxiety with mood-boosting snack bars." Relaxation, she points out, is one functionality in food and beverages. Bakalland, a company in Germany, markets Ba!lans Relaks as a healthy snack bar brand that offers relaxation. Their ingredient list for two of their flavors includes "bioactive ingredients supporting relaxation, namely melatonin" as well as healthy ingredients like "lemon balm, vitamin B12, hemp seed extract" and offers the health benefits of no "palm oil, glucose-fructose syrup or hydrogenated fats," Jarocka reports. Similarly, she pointed to Unwind bars in Ireland that are infused with different relaxation ingredients, like "chamomile, l-theanine and Montmorency cherry that aid sleep."
Another rising trend is the growing interest in gut health, reports Julia Heath, Elayna Shapiro and Xichen Wang for John Hopkins Center for a Livable Future in their article, "Food Trends for 2022 Focus on Gut Health, Mushrooms, and Kelp," reports that "consumers are increasingly interested in using probiotics and prebiotics to support a healthy gut microbiome." Anna Haines, in her article for Forbes, "35 Nourishing Functional Foods To Add to Your Pantry," provides the example of such a product by Good To Go. Haines reports that these high-protein, soft-baked bars and bites swap regular flour for almond flour and support the digestive system with prebiotic apple cider vinegar and fibrous organic chia seeds.
Mintel's Jarocka concurs with this, saying that "leveraging the connection between a healthy microbiome and mental wellness is another opportunity for brands aiming to connect with consumers who wish to manage their wellness in a holistic way." One example she brings to the table is the U.S. Department of Agriculture (USDA) organic, vegan and kosher certified product called Core Bars by Core Foods. Their Peanut Butter Chocolate Organic Overnight Oat & Probiotics Bar, she points out, "contains 7g of fibre and protein, live probiotics and prebiotics for the balanced nutrition the body needs."
If you are a U.S. food processor and want to promote your products functional ingredients on your label, be sure to learn the regulatory side of food labeling on the Food and Drug Administration (FDA) here as a starting point. It is critical for companies to differentiate what can be put on a food and beverage label compared to what can be put on a supplement label, as the two are vastly different.
The Michigan State University (MSU) Extension Product Center provides business counseling and helps entrepreneurs launch new food products. One specialized service provided is the development of Nutrition Facts labels. Food businesses may contact the Product Center for assistance with labeling.
Reference to commercial products or trade names does not imply endorsement by Michigan State University Extension or bias against those not mentioned. Information presented here does not supersede the product directions.