Grad Spotlight: Camila Alvayay-Torrejon
Camila is a second-year student in the Agricultural, Food, and Resource Economics (AFRE) Ph.D. program.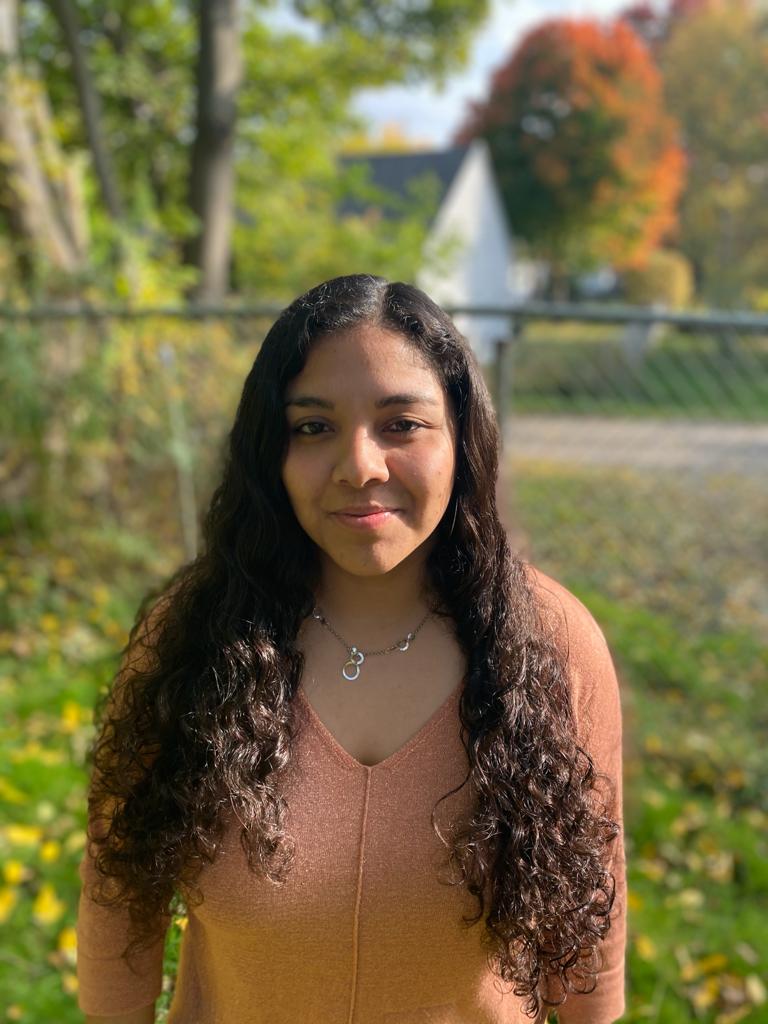 Camila is a business management student and economist with experience in data analysis, and research focused on regional studies and database management. Her interests point to Spatial Econometrics and public policies for Regional and Urban Development, especially related to the housing market. Camila has served as a Research Assistant at the Institute of Regional Applied Economics, a Quantitative Analyst at the Regional Labor Observatory, and a Professor at the Universidad Catolica del Norte, Chile. She is currently working with her advisor and mentor, Dr. Mark Skidmore. Camila is in love with her family and her country, and she wants to acquire knowledge and new experiences to be a good contribution to Chilean society.
What is your favorite thing about the AFRE department?
I love the warmth that exists between people, the support they give you, and the sense of community. I went from a very comfortable situation, from living with my parents and my siblings in my home in Chile, to a new situation, where I had to integrate myself into a new culture and accustom to surviving on my own. These were all necessary and challenging adaptations as I also faced the academic challenges of graduate school. In this process, the support that I have received from AFRE has been crucial and fundamental to my success. In the AFRE department, all of the people have always been very kind, respectful, and have helped me at every step with advice, information, and words of encouragement when I required motivation.
If you could go back in time and give any advice to yourself as a first-year AFRE student, what would it be?
I would remind myself of this metaphor daily, "Enjoy the trip. When we travel, many times we focus on the destination only, and we lose sight that the trip itself is cumulative of the end, and that it should be enjoyed." We often focus on deadlines, assignments, exams, and completion, and not on the calling to be of service in the field, which should guide our purpose.
What is one thing that you are looking forward to doing once we are able to return to campus?
This is difficult to answer since we have been gone for so long and have had to adjust to a "new normal." However, I would like to do what I did every day with more intention to strengthen links with my community. I miss my campus routine which involved getting to the office, greeting staff and colleagues, and having a conversation with them. I particularly miss my study routine where I would put on my headphones and then walk to the library, listening to my favorite home music whilst admiring the gorgeous campus landscape in between my office and the library. I also miss buying Sparty coffee during my walks.
What is a saying or expression that you probably say too much?
I asked my friends, and they said the common phrase is, "go for it," usually when I am motivating or encouraging them to do something.
If you could have one song play every time you entered a room, what would it be, and why?
I would play any song from a local music group from home, Los Prisioneros, because it reminds me of Chilean culture.
What thoughts instantly make you feel more relaxed?
Being on the beach, with family and friends, enjoying a Chilean-style barbecue. Listening to music, swimming, playing football together, and enjoying the orange sky at sunset.