Grad Spotlight: Eric Abaidoo
Eric is a third-year student in the Agricultural, Food, and Resource Economics (AFRE) Ph.D. program.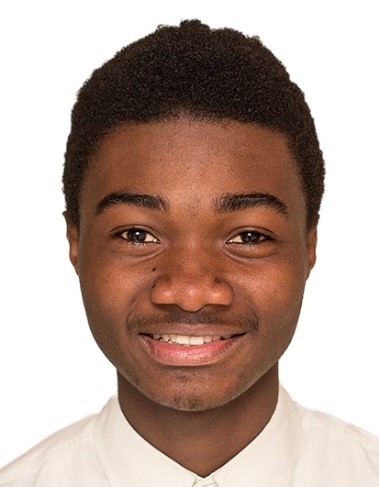 Eric is a Ph.D. student from the Central Region in Ghana. He is interested in development economics – in particular, in human capital development, food security, and the economics of child well-being. He loves to participate in sporting activities such as soccer and ping pong during his leisure time.
Why did you decide to choose AFRE for your graduate studies?
I was attracted to the AFRE graduate program because it stands out in the class of graduate studies programs aimed at training excellent researchers in the field of international development. The expertise and research experiences of the development economics faculty are well laid out on the department website which bolstered my belief that I would potentially be paired with a faculty member whose research interests aligned with mine.
What has been your favorite class in the AFRE major, and why?
Not to underappreciate any of the other courses I have taken as part of the development economics major, but AFRE 861 left a lasting impression on me. As the first class in my major field sequence of classes that I have taken, this class represented a gateway to critically think about development through the microeconomic lens. The discussions we had in the class piqued my interest in agriculture-based development issues and taught me that the microeconomic theory I was exposed to during the first year had relevant applications in my major field of study.
If you could go back in time and give any advice to yourself as a first year AFRE student, what would it be?
I would probably tell myself to worry less, enjoy, and learn from every experience whether good or bad.
What is a saying or expression that you probably say too much?
"Potentially" – I find myself using this phrase a lot. I am sure I have used it at least once in this feature. I use it because I prefer not to generalize or express ideas that belong to extreme ends of a spectrum and I think it also sounds a bit academic, or no?
If you could have one song play every time you entered a room, what would it be, and why?
"Depend on Me" – Babel Fish. I first heard this song on the radio during my time in Norway as an International Baccalaureate (I.B.) student. I love to hear it play for the sake of nostalgia.
What thoughts instantly make you feel more relaxed?
The thought of being around my family especially during the holidays (e.g., Christmas) makes me feel more relaxed. I can never get used to sharing those special moments with my loved ones and the thought of that is almost therapeutic to me.