Hero Packs: A way communities can honor and support military youth
Military Kids is a 4-H program that supports Michigan military children and youth who are about to be affected by a loved one's deployment. Hero Packs are one of the ways communities can show support for military youth with deployed loved ones.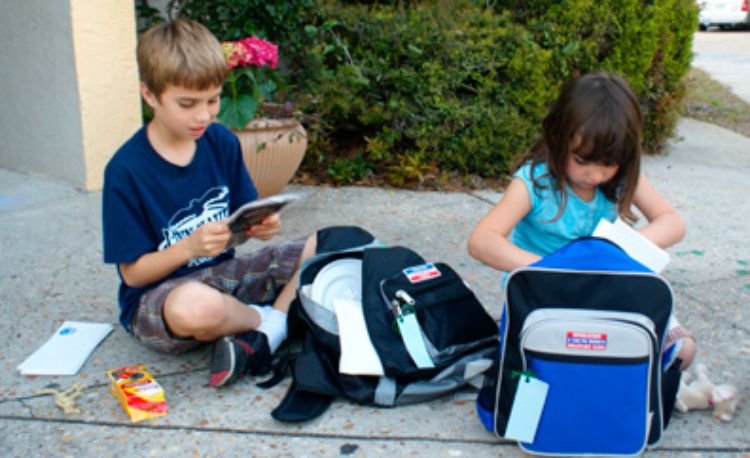 Michigan Operation: Military Kids (OMK) is a 4-H program that supports Michigan military children and youth who are about to be affected by a loved one's deployment. Through national-, state- and local-level partnerships, OMK builds community capacity to support military families where they live. OMK's three chief objectives are:
Raising community awareness about issues military children and youth face
Building capacity in communities to deliver and implement state and local outreach services to military families
Educating people and organizations – through the Ready, Set, Go! Working with Military Families training – about the effects of military deployments and how they can support OMK in their local communities.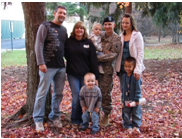 Hero Packs are one of the ways OMK achieves these objectives. The packs are a concrete means by which communities and OMK partners can show support for their military families. Assisted by the Michigan OMK State Partners team, nonmilitary youth and community organizations solicit and fill Hero Packs with items that will help keep military kids connected with their deployed parents and, simultaneously, salute the children and youth for their strength and sacrifices during the deployment. Although the most important item in each Hero Pack is a handwritten letter of thanks from a local, nonmilitary youth, Hero Packs include a balanced assortment of family-support materials, communication tools and fun items recipients can enjoy with their siblings, remaining parent, relatives and friends.
According to Kendra Moyses, the Michigan 4-H OMK project coordinator, in just the past 8 months, 6 groups filled and helped distribute nearly 600 Hero Packs throughout Michigan. Although those volunteering to fill the packs ranged in age from youth to adults, they all shared the common goal of expressing appreciation and honoring these home-front heroes.
Michigan 4-H OMK is always looking for community support in the following ways:
Groups to write handwritten letters of thanks to include in the Hero Packs
Donation of items to include in the Hero Packs such as:
-Coloring books
-Crayon and marker packs
-Journals or notebooks
-Pens and pencils
-Small photo albums
-Individual Silly Putty®
-Packs of stationery
-Stickers
-Small stuffed animals
-Battery-operated, tea-light votive candles
Groups that would like to host a Hero Packing event in their community
If you would like to participate in the Hero Pack Initiative or would like more information about collecting donation items or writing letters, email Kendra Moyses or telephone her at 517-432-7654.