Ice cream and frozen novelty market trends
Learn how ice cream and frozen treats are reinventing themselves.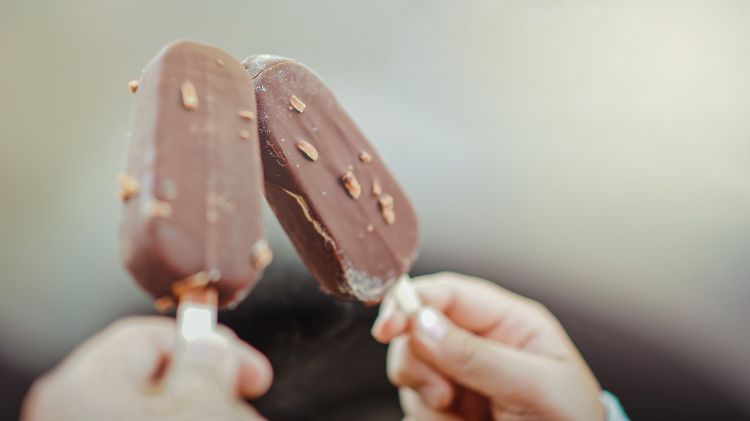 Feeling torn between indulgent comfort foods and healthy foods? The pandemic increased that struggle even more, Mintel shared in their "Ice cream and Frozen Novelties April 2021" report. Sales of ice cream and frozen novelties, they found, rose 16.3% in 2020 during the pandemic, resulting in just over $16 million in sales. Although Mintel projects additional sales growth to annually match pre-pandemic levels, sales are projected to stay between $15.5-16.8 million over the next three years, which is an overall game changer for this category compared to 2019's $13.9 million in sales. In addition, the water and fruit puree-based frozen novelty segment is forecast to be the fastest growing segment in the category, with an expectation to grow 13% from 2021-2028, based on Rebekah Schouten's article for Food Business News, "What's hot in frozen novelties."
Although regular frozen treats were 37% of the total purchases of treats and ice cream, Mintel found that 64% of frozen treat buyers enjoy eating both regular frozen treats and better-for-you frozen treats. Helping consumers achieve a balance of indulgence, along with emotional and physical health, will be key to capturing sales, contends Mintel.
While vegan or non-dairy frozen treat offerings have significant awareness and adoption, Mintel reports that dairy-free frozen treats still only accounted for 17% of all ice cream and frozen treat purchases in April 2021. These non-dairy frozen treats are, however, becoming increasingly popular with their consumer base and consumers are expecting more in product quality and variety. Mintel also found that "53% of frozen treat buyers expect non-dairy treats to be healthier than dairy ones," giving these non-dairy treats a "health halo to utilize."
However, 39% of consumers agree that non-dairy treats are too processed and are looking for options beyond soy milk. Mintel reports that manufacturers "will need look to milk trends like macadamia milk and nutrient-dense formulations like Ubermilk for inspiration to keep consumers engaged." Additionally, "clear nutritional benefits and simple ingredient lists will be important to meeting consumers' expectations and standing out from competition," Mintel further recommended.
Consumers who were struggling financially in early 2021 were pulling back from the frozen treats and ice cream segments at an above-average rate. With the economy still being a concern due to world events, Mintel recommends "price promotions, economical sizing and products with exciting mix-ins and toppings that replicate foodservice offerings at a lower price" to keep consumers purchasing these products. Single-serve or mini formats make it easy for the consumer to use portion control while giving themselves permission to indulge, Mintel highlights. To back this up, Mintel's study found that "62% of ice cream buyers would rather eat a small amount of an indulgent, high calorie ice cream than an entire pint of low-calorie ice cream" as an example of this interest.
To appeal to the health-conscious consumers, companies can create a halo effect for their ice cream and frozen treats products by focusing on real, simple ingredients. Mintel reports that "67% of frozen treat buyers agree it's important to check ingredient lists before buying frozen treats." Further research pointed out that "35% of adults would try a frozen treat if made with a natural sweetener, 34% if had nutritional benefits like probiotics and antioxidants, and 30% if it featured simple recognizable ingredients." Furthermore, Mintel identifies "natural sweeteners like monk juice or protein-rich ingredients such as Greek yogurt and nut milks" are examples of ingredients to meet this need.
Mintel recommends that new products should be positioned as new additions to the freezer and marketed to meet different occasions and need states. This offers consumers a balance as they struggle with their need for comfort food and healthy choices during the week. Different occasions can range from time of week and day to why people are purchasing them. In their April 2021 study, Mintel reported the following purposes for purchases: 53% being at home more often, 49% to treat themselves, 44% for comfort, 42% for a snack, and 33% to relieve stress.
The Michigan State University (MSU) Extension Product Center provides business counseling and helps entrepreneurs launch new food products. One specialized service provided is the development of Nutrition Facts labels. Food businesses may contact the Product Center for assistance with labeling.