Industry Outlooks and Labor Shortages Headline the Ag Credit Conference
This year's conference was held October 25 in East Lansing, MI and was attended by over 100 representatives of the agricultural credit and banking industry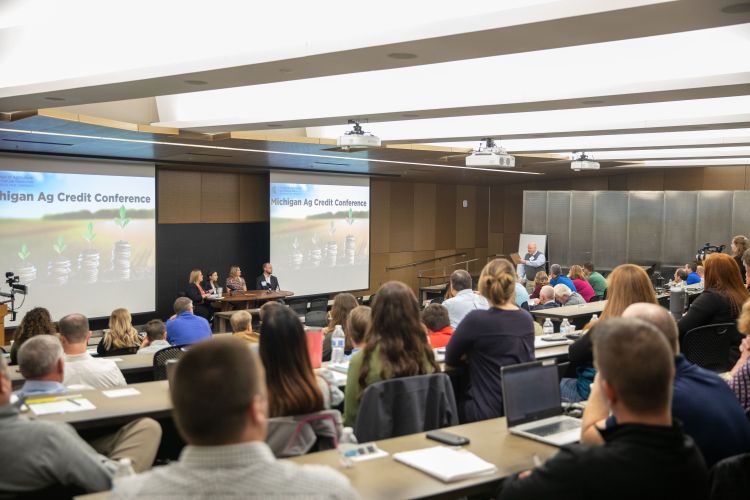 High inflation coupled with rising international competition has created uncertainty for both Michigan farmers and their lenders. The 2022 Michigan Ag Credit Conference, hosted by the Department of Agricultural, Food, and Resource Economics at Michigan State University, invited speakers from AFRE, MSU Extension, the Michigan Farm Bureau and leading experts in agriculture to share their expertise and directly engage with agricultural credit lenders.
This year's conference was held October 25 in East Lansing, MI and was attended by over 100 representatives of the agricultural credit and banking industry. Presentations at this year's conference included outlooks on grain, dairy, livestock, specialty crops, farmland values, and labor, as well as opportunities for greater engagement with MSU Extension's Farm Management Team.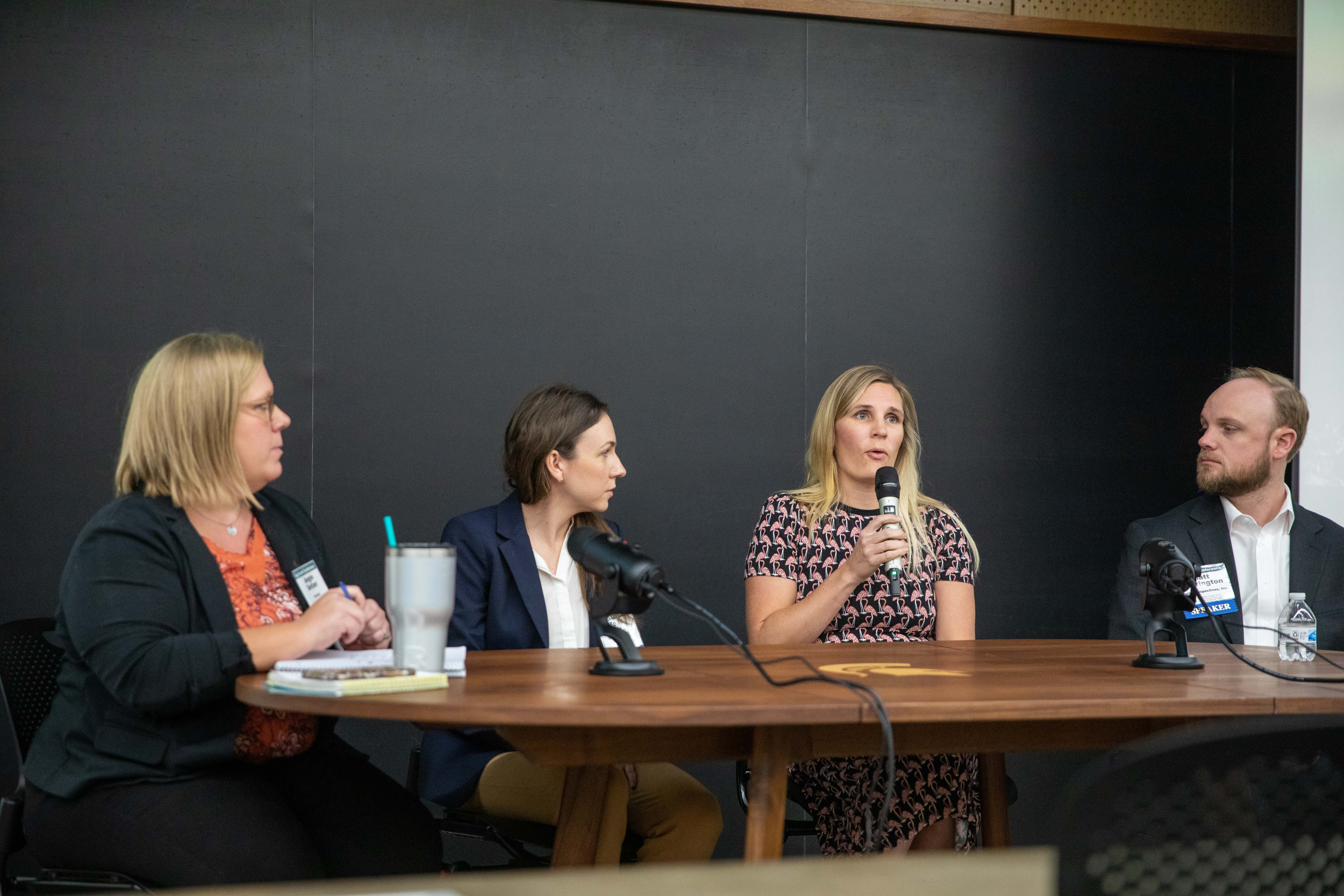 For Channon Turrell, credit specialist with GreenStone Farm Credit Services, this was her first year attending the annual conference. Turrell says, "Hearing from economists and market experts allows us as creditors to make sound judgements when lending to our customers, resulting in a stronger agricultural economy for the state of Michigan. Personally, I gained different insights from the day and was able to network with other ag creditors within the state and can't wait for next year's Ag Credit Conference."
Sarina Sharp, an economist with Ag Business Solutions and one of this year's speakers for the conference, echoed Turrell's sentiment. Sharp says, "I'm confident that the conversations sparked some new ideas that will benefit the attendees. The conference provided creditors with an opportunity to learn about a variety of industries and their current outlooks." Sharp presented on the outlook for the Michigan Dairy Industry and also participate on an agricultural outlook panel.
In addition to the presentations, AFRE graduate students also participated in a poster session at this year's conference. Conference attendees were able to see the ongoing research projects that AFRE and MSU are working on in the state.
Paul Anderson, the Chief Credit Officer at GreenStone Farm Credit Services, had to opportunity to speak with the creditors at the end of the day and left them with final thoughts. Anderson says, "This is a conference where we have all different disciplines and different areas of focus come to the table for one reason: to make our customers and our farmers in rural Michigan successful."
If you are interested in attending next year's conference, be sure to follow MSU Extension and MSU AFRE news throughout the year for the latest details.