Join BSP at the Dominican Republic
The Bailey Scholars Program is hosting a unique experience for all MSU students at the Dominican Republic happening May 2022!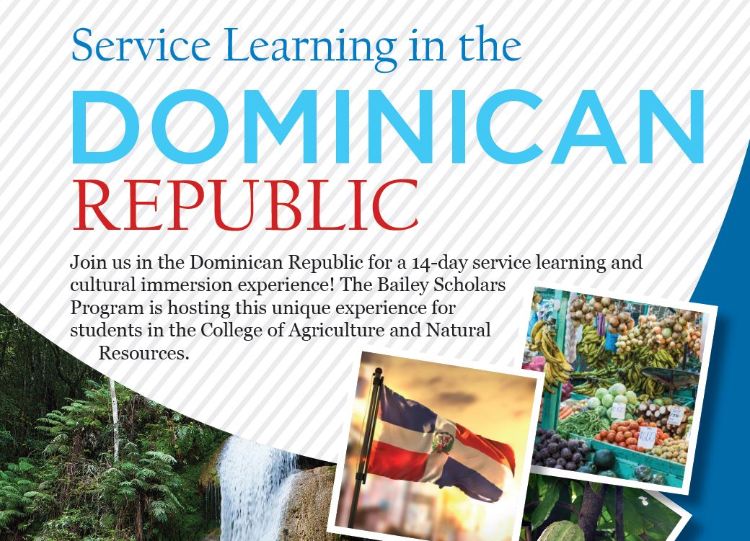 Join the Bailey Scholars program in the Dominican Republic for a 14-day service learning and cultural immersion experience! The Bailey Scholars Program is hosting this unique experience for any student interested.
Highlights of the trip include staying with a host family, experiencing service learning at a host organization, going on a waterfall excursion, taking cultural cooking and dance classes, touring the capital city Santo Domingo, and lots more!
Interested in becoming more deeply involved in the trip? We are looking for Recruitment and Social Media Chairs!
For more information email Addy at battelad@msu.edu