Journaling about your internship experiences
Students who participate in internships can consider journaling to learn from their work experience.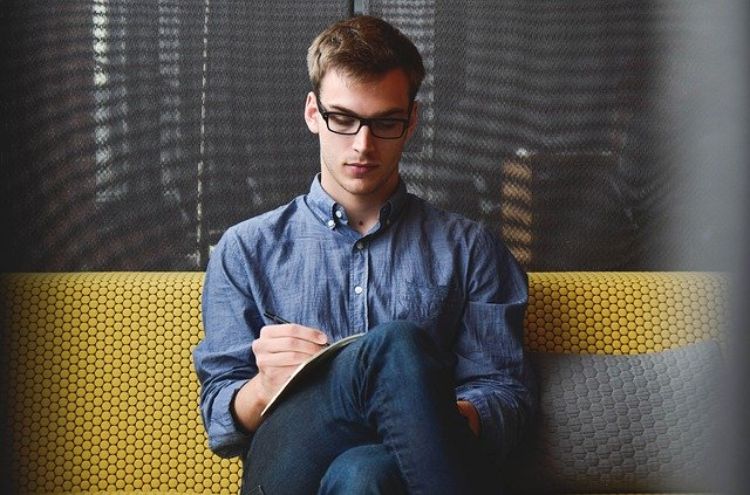 As students make plans for their career while they are in high school or college, they have an opportunity to participate in a variety of activities to prepare for their career. For example, pre-college programs, volunteering, community service/service learning, a job shadowing experience and internships can help students decide, prepare or confirm the career they desire. From these activities, internships give students an opportunity to gain an actual work experience. When students participate in an internship, they can be paid or unpaid.
According to Career Services Network at Michigan State University, an internship is:
An on-site work experience directly related to career goals or fields of interest.
Supervised, emphasizing learning and professional development.
Evaluative, providing a system for feedback and communication.
An internship can be competitive and getting one can be a real achievement.
What can a student do to capitalize from the learning experience through their internship? They can journal about their experience while they are working in their internship. Here are some ideas on what to journal in the form of some questions.
The process of achieving the internship
Since internships can be competitive, here are some questions the student can answer to help journal the process of achieving the internship. What did I learn about myself through such an achievement? What were some factors that led me to the achievement? What did I do to prepare for the internship?
Network and contacts during the internship
In an internship, a student will be in a work environment and working with supervisors, colleagues and possibly working as a member of a team for a project or different projects. Working with people leads to the question for the student's network or future contacts. Students can ask themselves: Who can I add to my network?
Skills
Students have an opportunity to gain skills and learn new things during an internship. The questions students can reflect on are: What new skills did I learn as a result of the work experience? Were there any skills that I need to work on? Did this experience match my skillset?
Other important journal entries
These are some other questions a student can answer to learn about the internship experience: What were some challenges I had to overcome? What were the results? What did I learn about myself through this experience? Did this experience confirm this is the career me? Should I try to explore other opportunities? What are my next steps to build from this experience?
Journaling about the internship experience can help with resume writing and interviewing. The answers from the journal can be expressed in a cover letter, resume and an interview. In the internship, students can take the time to journal to help meet their future career goals.
Michigan State University Extension and Michigan 4-H Youth Development help to prepare young people for successful futures. As a result of career exploration and workforce preparation activities, thousands of Michigan youth are better equipped to make important decisions about their professional future, ready to contribute to the workforce and able to take fiscal responsibility in their personal lives. For more information or resources on career exploration, workforce preparation, financial education, or entrepreneurship, contact 4-HCareerPrep@anr.msu.edu.