Juice and cider drinks reinvented
Learn how juice and cider drinks are reinventing themselves through improved functionality and new category entry.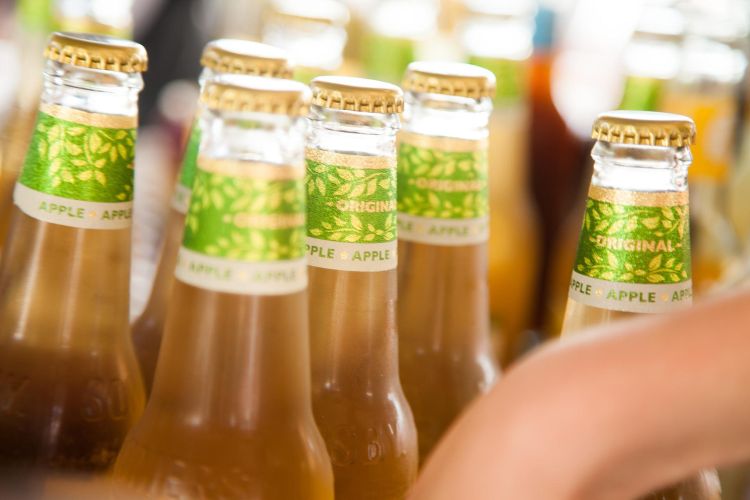 Consumers interested in self-care and family health are key target consumers for juice and fruit based ready-to-drink (RTD) beverage products, according to Mintel's 2021 article, "Juice and Juice Drinks." Marketing juice and juice based alcoholic RTD beverages as a tasty source of essential, immunity-supportive vitamins is a central message for the better-for-you (BFY) drink category. Adding to the functionality of these drinks will boost the appeal to this audience even more. Adding vitamins, protein, probiotics, herbals, botanicals as well as stamina and mental focus boosting ingredients are all ways to increase functionality, Mintel contends. Education, however, is a key necessity for juice-based drinks to change consumer perceptions that juice is an all-day drink.
Ciders, which are also fruit based, have a natural advantage in the flavored alcoholic beverages (FAB) category as well, according to another 2021 Mintel article titled "Hard Cider Brands Should Branch into FABs." Used as a base for fruity RTD beverages such as mimosas, sangrias, mojitos and alcoholic sparkling waters, cider based RTD beverages present a major market opportunity. RTD beverages such as apple flavored vodka and berry flavored cider are just a couple examples of the flavor profiles showing up on the shelves. The aging process adds an additional dimension for niche product development. Some cideries, for example, are aging cider in oak barrels for a taste experience like red wine or dark spirits, Mintel reports.
For the consumers interested in less calories and less alcohol content in their FABs, juice and cider-based sparking waters can offer both of these qualities. According to the Mintel article on hard cider, "61% of Italian and Polish adults and 58% of Spanish adults would like to see more low-alcohol versions of RTD beverages." Cider-based FAB's can offer lower alcohol content when cider is mixed with water, other juices or flavored mixers. Jack Daniel's offers the Tennessee Apple with Tonic in Germany, using apple liquor and cider as base for the mixed drink. "Extending into lower sugar RTD beverages and alcoholic sparking waters can help ciders appeal to health-conscious consumers," Mintel contends.
The Michigan State University (MSU) Extension Product Center provides business counseling and helps entrepreneurs launch new food products. One specialized service provided is the development of Nutrition Facts labels. Food businesses may contact the Product Center for assistance with labeling.