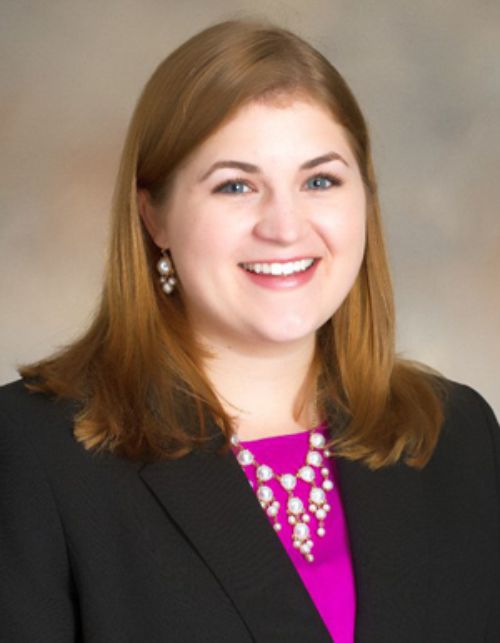 "Extension, research, and teaching work best when they're working together."
Department of Agricultural, Food, and Resource Economics assistant professor Melissa McKendree is a big believer in the missions of a land grant university — and she hopes to interlace all three, propelling each other forward, for effective, enriched, and impactful work.
"Think of them like gears," said McKendree. "The extension gear moves from discussion with stakeholders during outreach events, which pushes the research gear into new areas of inquiry. The extension gear gets that motion back when we share our findings with stakeholders, and all the while, the teaching gear is linking in these real-world examples and solutions to the next generation of ag economists."
"If done right, it's a continuous feedback loop of problem solving and results."
Before she was tackling complex land grant missions, McKendree grew up in a family of agricultural entrepreneurs, and saw all sides of being a producer, consumer, and general stakeholder in her native Florida's agricultural scene. She worked with her family on everything from landscaping to livestock and tree farms to farmers markets, which sparked a curiosity in the deeper workings of agricultural business. A first-generation college student, McKendree did not stop at her bachelor's degree in Food and Resource Economics from the University of Florida. Instead, she continued on to Purdue and Kansas State, picking up both her MS and PhD in Agricultural Economics.
"As economists we always talk about supply and demand, and it is important to keep both in mind." While completing her degrees, McKendree found she was most fulfilled when she was working on projects that were bridging gaps between consumers and producers in the agricultural market. "There's a lot consumers and producers don't know about each other's challenges and priorities. If we close that gap in understanding, the entire industry will have room to flourish."
A long way from pulling pesky weeds in the family's nursery, McKendree joined the MSU faculty in August, 2016, with hopes of bringing her extension passion to the department. Now an assistant professor with a three-part appointment, McKendree wants her work to not only contribute to the agricultural economics field, but also help key stakeholders solve real, complex issues. "What's the point of knowledge accumulation and discovery if we don't share it with others?"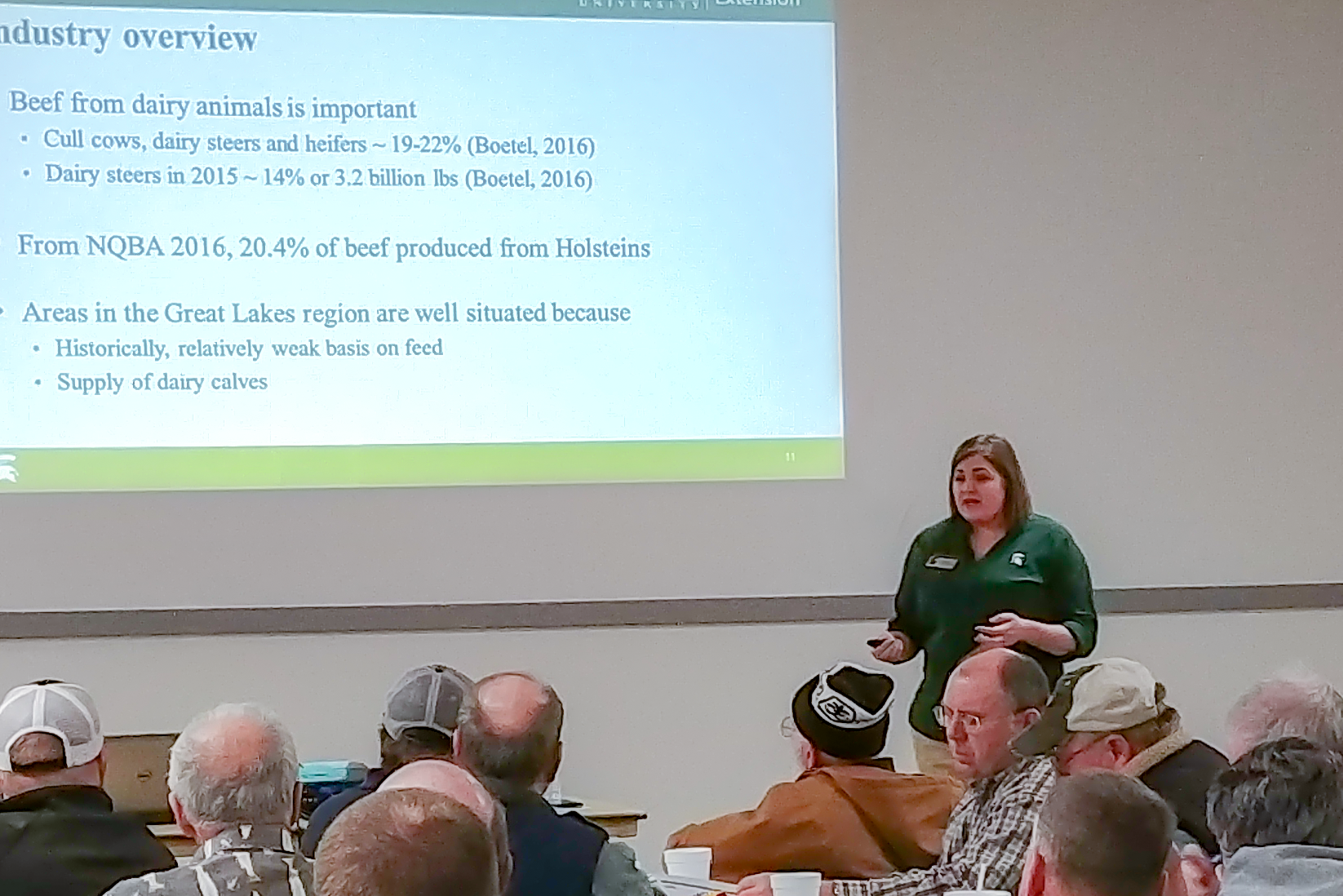 McKendree grew up with a passion for animals and livestock, and her research during her graduate studies looked at livestock producers' decision making and understanding how changes in demand impact different members of the beef industry supply chain.
Since coming to MSU, McKendree has been thrust into new and diverse extension topic areas, serving as an economics expert for a wide range of state agricultural industries. McKendree is engaging in activities like speaking at local Cattlemen's meetings, working with Michigan's tart cherry industry, and researching the value of processed asparagus in Michigan's market — a marked difference from her previous areas of expertise. "I've learned so much since starting here," said McKendree. "My commodity focus has expanded rapidly, but I'm glad to jump in and contribute to Michigan agriculture."
McKendree will continue to work on every facet of agricultural economics while at MSU — the three gears of the land grant mission, and both consumer and producer issues.
"My goal is to be recognized as a solid agricultural economist whose research positively impacts the agricultural community," said McKendree. "I want to use economics to help inform complex agricultural issues and then communicate those findings to farmers, shoppers, and general stakeholders."