Meet Michigan State University Extension new beef feedlot educator
Jerad Jaborek has an educational background with feeding beef cattle and beef meat quality.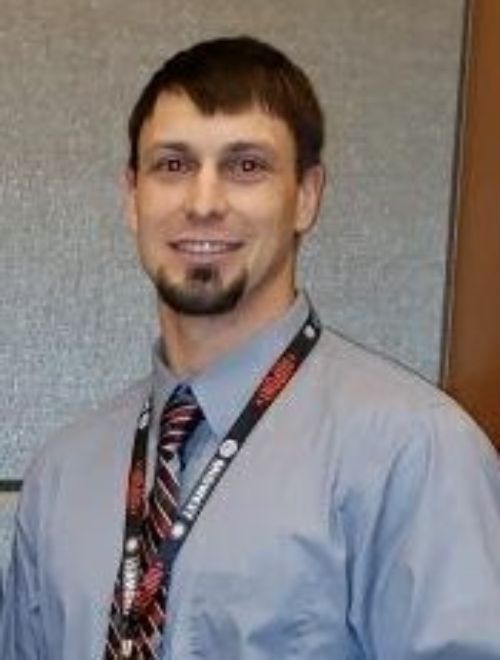 Hello, my name is Jerad Jaborek and I am serving statewide as the Michigan State University Extension beef feedlot systems educator. My office is located in Sanilac county, in the heart of Michigan's feedlot industry. As a member of the MSU beef team, I will also be responsible for responding to general beef production inquiries from producers in eastern Michigan counties: Genesee, Huron, Lapeer, Lenawee, Livingston, Macomb, Monroe, Oakland, Sanilac, St. Clair, Tuscola, Washtenaw, and Wayne.
I am originally from central Wisconsin, where I grew up actively involved in agriculture on my grandparent's dairy farm and my parent's beef farm. Some of my hobbies include being active and playing sports, as well as spending time outdoors hunting and fishing. I attended the University of Wisconsin - River Falls where I earned my B.S. in animal sciences with a meat animal emphasis. After receiving my undergraduate degree, I worked for a small meat processor where I was able to gain experience with meat processing and the importance of food safety. From there, I attended the The Ohio State University to complete my M.S. and eventually my Ph.D. both in animal sciences.
My M.S. focused on understanding how innate (sex) and management factors (diet and harvest age) were able to affect the flavor of lamb. For my Ph.D., I studied the effect of genetics and management on marbling deposition in cattle. One study focused on implementing a crossbreeding strategy between Jersey dairy cows and beef bulls to produce offspring to be raised for the production of a high-quality beef product with added value. For another study conducted during my Ph.D., I tracked the physical growth and genetic signaling of intramuscular adipocytes (i.e. fat cells that create marbling) over time between Angus- and Wagyu-sired cattle to understand the effect of genetics and timing on marbling development. Overall, my graduate education gave me a great understanding and passion of feedlot nutrition and management, and beef carcass yield and quality.
Please contact me with questions related to your beef operation. I am excited to meet with you and learn about your farms, and work to find solutions to your challenges. In the role of the MSU Extension beef feedlot systems educator, I plan to design, implement, and share research-based educational material on timely topics that address the needs and concerns of Michigan's cattle feeders.
Due to current restrictions related to the novel coronavirus pandemic, I will be hosting a virtual series of monthly presentations during the winter months related to feedlot management. Other future programming plans include a program focused on dairy crossbred beef production that will be held virtually in early summer of 2021. If you have educational programming topics that are of interest, feel free to contact me.