Michigan potato late blight detected on September 6 and 7, 2022
Potato late blight reported in two commercial field areas in Montcalm County, Michigan.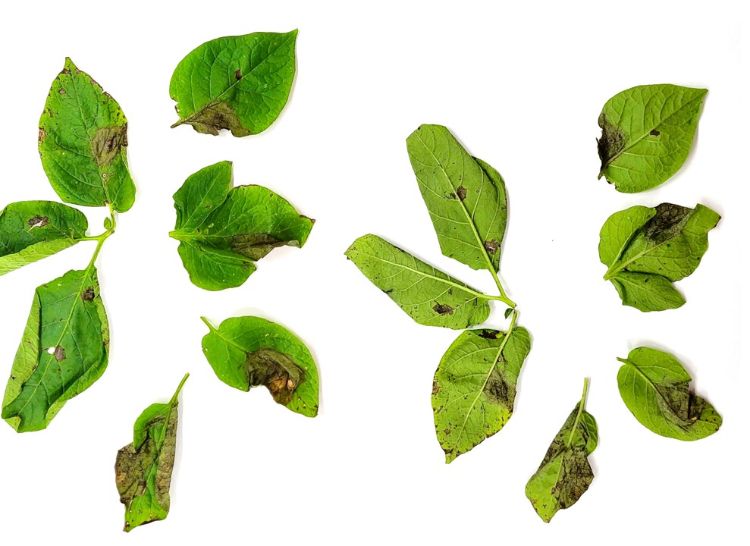 Potato late blight has been confirmed in Montcalm County, Michigan in two separate commercial field areas. Symptoms were detected in fields on September 6 and September 7. Active sporulation was observed in both areas and infected fields have been chemically vine-killed. Samples were submitted to Michigan State University Potato and Sugar Beet Pathology on September 7. Typical water-soaked lesions with grey, fuzzy undersides were observed (Fig. 1) and Phytophthora infestans sporangia were confirmed (Fig. 2). Isolate genotyping is in progress and additional information will follow. Both detections were reported by conscientious crop consultants and immediate measures have been taken to reduce further spread.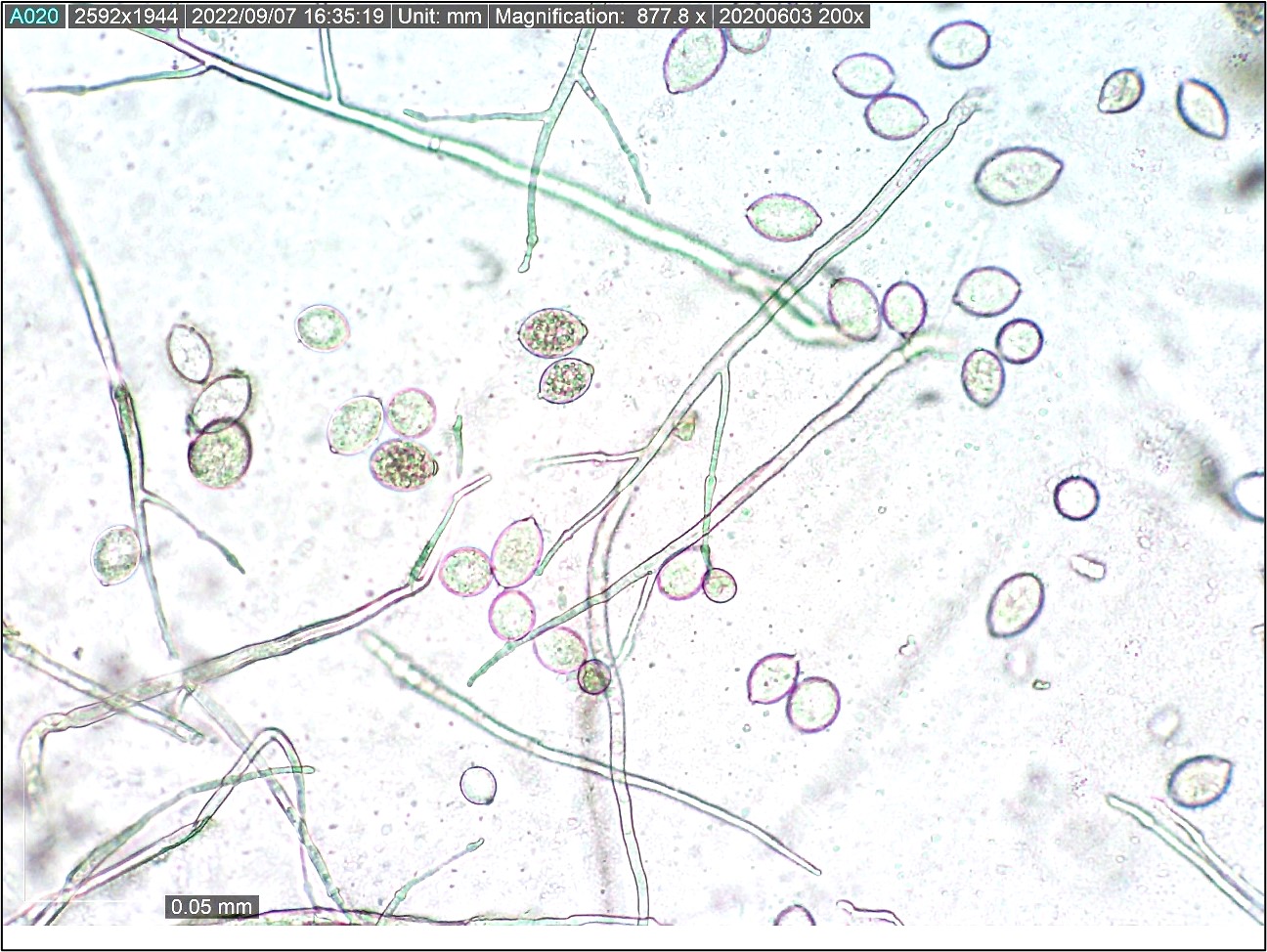 In Montcalm County, reports estimate 30-50% of potato fields have not been vine-killed for harvest, however, many fields may be scheduled for desiccant treatment prior to predicted rain this weekend. Late-planted fields with green canopies may still be at risk for infection. Preventative foliar programs and diligent crop monitoring is strongly recommended.
Current late blight risk is medium in Michigan, however, some areas have experienced favorable conditions in the past several weeks due to more frequent and heavy rain events. Late blight forecasting in Michigan is available through our website: https://www.canr.msu.edu/psbp/resources/disease-tools/late-blight-disease-forecast. This tool was developed by Baker et al. 2002 and weather data used in this model is provided by MSU Enviroweather.
No other nearby states have reported late blight. In other areas, tomato late blight was reported in Ottawa County in Eastern Ontario on July 26 (https://onvegetables.com/2022/07/26/late-blight-update-july-26-2022/), in Cocke County, Tennessee on August 5, and in Haywood County, North Carolina on August 18. A map of current U.S. late blight observations can be monitored at https://usablight.org/map/.
Please contact MSU Potato and Sugar Beet Pathology at willbur1@msu.edu or 517-355-3863 or MSU Plant & Pest Diagnostics at pestid@msu.edu or 517-355-4536 to report potential late blight detections or visit our websites for more information.