Mobile crisis response for mental health emergencies
Emergency mental health help may be a phone call away.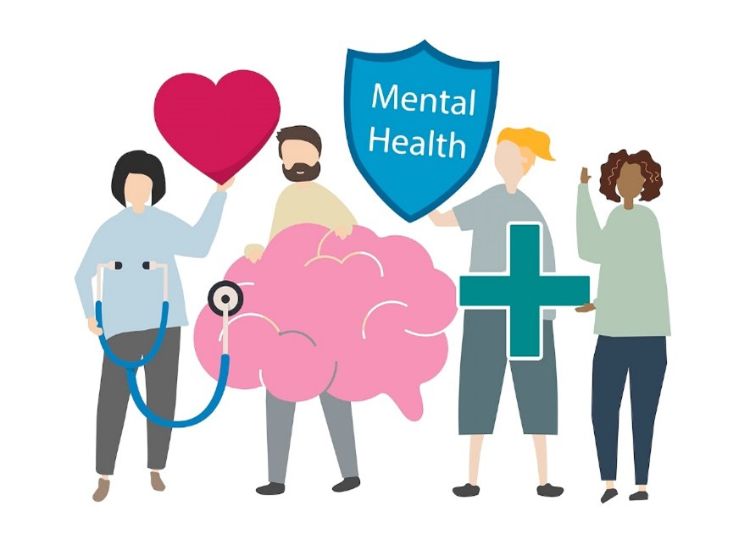 With the implementation of the national 988 Suicide & Crisis Lifeline in 2022, widespread, community-based mobile mental health crisis response (MCR) for a mental health emergency is closer to reality than ever.
The mental health community has long advocated for mobile, rapid-response, community-based access to professional medical help for mental health and substance use emergencies. Recent studies have shown that access to emergency help is a core component of coordinated care that leads to positive mental health outcomes, is cost effective, and prevents involvement in the criminal justice system by up to 85% in both the short and long term for those who experience a mental health crisis.
MCR teams are usually operated out of local community mental health offices, hospitals or other community health systems of care. The team can consist of any number of professionals including nurses, social workers and other licensed mental health clinicians, psychiatrists and trained crisis responders and peers. They are trained to intervene in a mental health or substance use emergency and can provide medication and crisis stabilization, offer linkages to continued care and other supportive services and arrange for facility care if community-based support is not enough to resolve the emergency.
The goal of MCR is to provide 24/7, in-the-moment assessment, de-escalation, care and support. If stabilizing the situation for the individual experiencing a mental health or substance use emergency is not possible, the care team will determine if a higher level of care. According to recent research, this approach ensures that those in crisis have a greater chance of being connected to less invasive options for ongoing care, support and treatment (instead of utilizing a more costly and invasive option such as the emergency room or being admitted into a psychiatric facility).
Additionally, this approach ensures that individuals who are in crisis are less likely to interact with law enforcement, which can be risky for those with mental health conditions. According to the National Alliance on Mental Illness (NAMI) in 2019, one in four people shot and killed by police in the United States had a mental health concern and/or diagnosis.
In 2021, the Substance Abuse and Mental Health Services Administration published National Guidelines for Behavioral Health Crisis Care – A Best Practice Toolkit for mobile crisis response programs. These best practices include:
Assist individuals experiencing a mental health emergency with rapid relief and resolve of the situation whenever possible.
Services should be offered 24/7 and not limited by day, time or location within the catchment area and should be aimed at reducing the unnecessary use of law enforcement, emergency room visits and in-patient hospitalization.
Facility-based care should be sought when a crisis cannot be stabilized in the community and when the need for a higher level of care is indicated. The linkage to the facility should be coordinated by MCR teams and include in-person transfer of the individual to the facility by the team.
This guidance also provides a model for services that every individual experiencing a mental health emergency should receive. This model includes three core components:
A 24/7 staffed line for those in or presumed to be experiencing a mental health emergency to call (988).
MCR teams made up of trained behavioral health professionals and trained peers who can respond instead of law enforcement.
Access to facilities other than hospital emergency rooms that provide mental health crisis stabilization services.
Following Congress's passage of a bill in 2020 that required the Federal Communications Commission to implement 9-8-8 as the national number for suicide prevention, substance use and mental health emergencies, there is still a lot of work to be done to ensure that the local infrastructure exists to support those who reach out to the line in crisis will have access to a local MCR program. Some states use Medicaid funding and/or apply for private and federal grants to support expansion and implementation of local efforts.
Many people hope that at some point in the future, mental health crisis response is as normal as calling 911 for a health crisis and having emergency medical services personnel show up at your door. If you aren't sure if the service is available in your community, you can call the 988 line and they can let you know. In Michigan, you can also contact your local community mental health agency for MCR availability.
If you or someone you know is experiencing a mental health crisis, please call, text or chat online with a trained mental health professional at 988. Michigan State University Extension also has information about 988, and offers programs and resources that support mental health and well-being, such as Stress Less with Mindfulness, Mental Health First Aid, Managing Farm Stress programs and RELAX: Alternatives to Anger.