MSU Fisheries and Wildlife professor receives 2022 CANR Distinguished Faculty Award
Shawn Riley, Ph.D., a professor in the MSU Department of Fisheries and Wildlife, will receive the 2022 CANR Distinguished Faculty Award during ANR Week.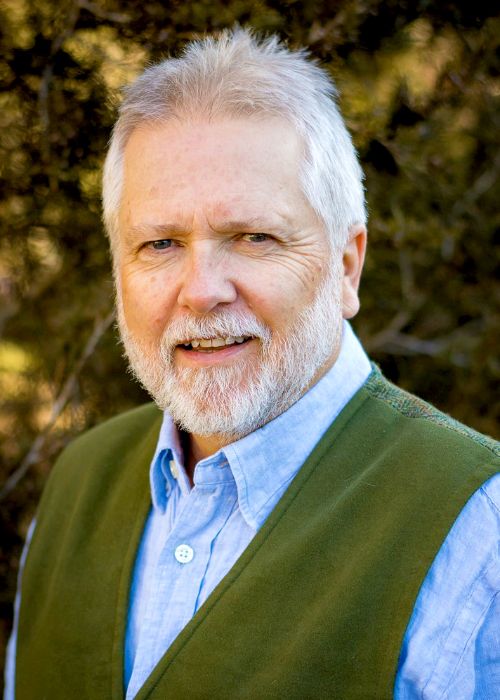 Shawn Riley, Ph.D., of Okemos, Michigan, will receive the Michigan State University (MSU) College of Agriculture and Natural Resources (CANR) Distinguished Faculty Award at the March 11 ANR Awards Program.
The Distinguished Faculty Award recognizes faculty members who have brought distinction to the CANR through teaching, research and/or outreach and provided leadership that has helped students, faculty members and/or citizens reach their potential for excellence.
Riley is a professor in the MSU Department of Fisheries and Wildlife. He is passionate about sharing his knowledge with students and his colleagues, but particularly his students. Dr. Riley has been driven by questions about how human-wildlife interactions affect society's capacity to prosper while conserving wildlife and he passes this drive onto everyone he interacts with. His scholarly activities have influenced changes in the practices of conservation, which are evident and continually expanding at the state, national and international levels.
He built the capacity for a curriculum in human dimensions developing this new interdisciplinary field of study associated with wildlife management and it has received national attention. Additionally, he co-organized and hosted the Pathways Conference on human dimensions of natural resources, Estes Park, Colorado, which has influenced the uptake of the concepts and approach for academia and governments.
Riley created the Shawn Riley and Shari Gregory Endowment for Study Abroad at MSU. This endowment provides annual scholarships for MSU students to study abroad, with preferences for students who have not previously traveled outside the U.S. This scholarship became a model for others in the graduate school.
His MSU Extension advocacy and efforts led to his membership into the Association of Natural Resource Extension Professionals in 2011. He has been involved in many local and statewide partnerships between MSU Extension and the Michigan DNR, and he was asked to serve on the Sport Fishing and Boating Partnership Council. He has been an advisor to the state on critical issues, including serving on the Michigan Bovine Tuberculosis Eradication Advisory Committee and Governor's Task Force on Chronic Wasting Disease in Michigan.
Riley's work for Defenders of Wildlife on Florida panther conservation served as a catalyst for natural resource agencies to achieve their vision of embedding human dimensions thinking into agency culture. Similar workshops have been presented to resource agencies in Arizona, Maine, British Columbia, Newfoundland, New York and Michigan. This led to the National Conservation Training Center asking him to develop training modules for use at that facility.
Riley has also served as an advisor on various task forces for several national and international government groups and organizations, demonstrating his value to the nation and the world. This includes continued engagement with the Minnesota Department of Natural Resources, Florida Wildlife Conservation Commission, Oregon Game and Fish Department, Great Lakes Fishery Commission, The Wildlife Society, as well as several USDA boards — the Board on Natural Resources and the Board on Oceans, Atmosphere and Climate.