August 16, 2018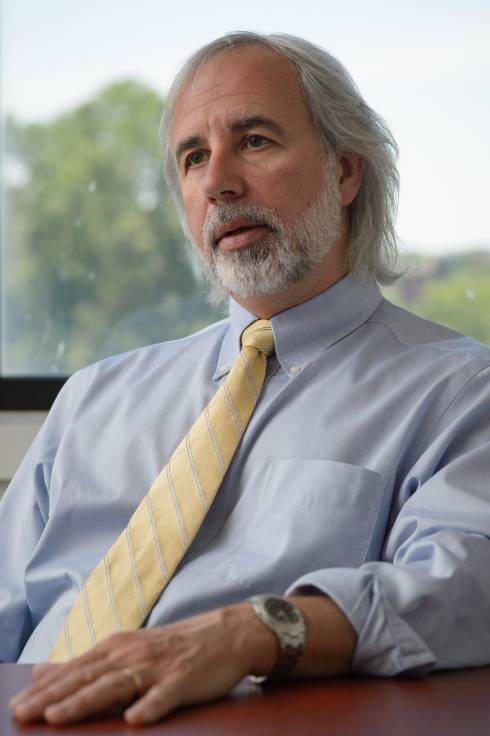 East Lansing, Mich. – Michigan State University researcher Norbert Kaminski has begun a yearlong preclinical study to explore the ability of compounds from the cannabis plant to slow the progress of Parkinson's disease, Alzheimer's disease and other diseases of the brain.
Kaminski, who was recently named interim director of the MSU Center for Research on Ingredient Safety, will study the safety and effectiveness of cannabis-based compounds in protecting the brain against the inflammation caused by major diseases like Parkinson's, Alzheimer's and HIV-associated neurocognitive disorders (HAND). The tests, which are performed on human white blood cells, are state-of-the-science methods for evaluating the effects of compounds on the human immune system.
The preclinical study began at MSU in July 2018. If successful, Kaminski's work will help usher the compounds toward use in therapeutic treatments for these major diseases.
"These compounds have the potential to decrease the inflammatory response that occurs in brain tissue that is associated with diseases like Parkinson's," said Kaminski, director of the MSU Institute for Integrative Toxicology and professor in the MSU Department of Pharmacology and Toxicology. "By inhibiting the inflammatory process and slowing the migration of white blood cells across the blood-brain barrier, we hope to slow the neurodegenerative processes of these diseases."
Kaminski's study is being conducted in cooperation with Las Vegas-based biotechnology company GB Sciences Inc., which owns the compounds being tested.
"GB Sciences is honored to be working with Dr. Kaminski on this project," said Andrea Small-Howard, chief sciences officer for GB Sciences. "He pioneered studies of the effects of cannabis on the immune system. More recently, Dr. Kaminski's work has centered around the immune modulating effects of cannabis consumption on HIV/AIDS patients. In 2017, he demonstrated a relationship between cannabis use and improved brain health in HIV/AIDS patients who used cannabis versus those who did not.
"Dr. Kaminski has further theorized that cannabis use by HIV/AIDS patients may reduce their risk of HIV-Associated Neurocognitive Disorder by reducing levels of inflammatory white blood cells in their brains. This same neuroinflammation may be a major contributing factor in a number of related neurological disorders such as Parkinson's disease and Alzheimer's disease."
Kaminski comes to the study with more than 25 years of experience working with these compounds. In work funded by the National Institutes of Health in the early 1990s, his lab was the first to identify the cellular proteins expressed on white blood cells that the cannabinoid compounds bind to (called cannabinoid receptors). Since then, Kaminski has continued to study how these modulate the immune system.
His long history with the subject made Kaminski the perfect candidate to lead the current study.
"GB Sciences is very fortunate to be working with Dr. Kaminski on this important research and development project on our lead therapeutic compounds," said John Poss, CEO and chairman of GB Sciences. "Our company is committed to working with top universities and CROs to achieve our goal of helping to unlock the therapeutic potential of cannabis."