MSU hosts Solar Pollinator Habitat webinar series
Events focused on establishing and maintaining a solar pollinator habitat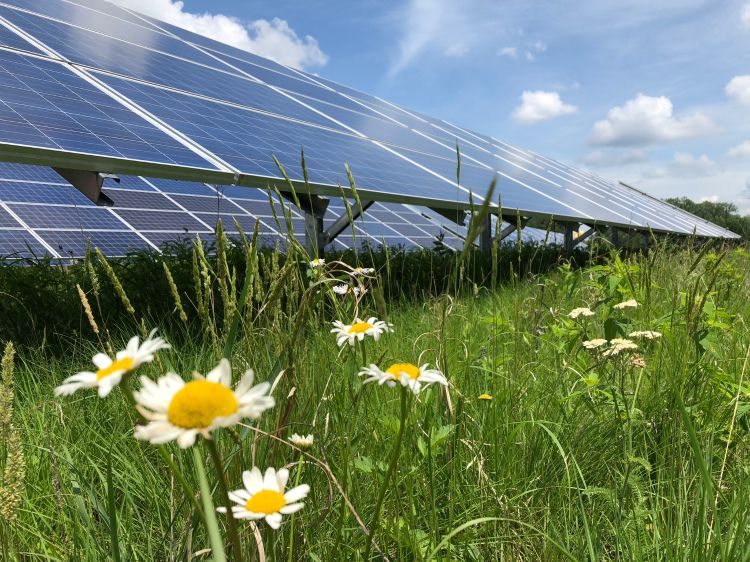 EAST LANSING, Mich. – Michigan State University hosted a webinar series on establishing and maintaining pollinator habitats in solar projects.
The virtual field day was hosted in partnership with Rob Davis of Fresh Energy.
"Using Google Earth and videos and pictures from multiple sites around the Upper Midwest, we hope to create an experience that will make you feel like you are physically there," said MSU Extension Educator Charles Gould.
The virtual field day covered the following topics:
Comparing poor pollinator habitat with excellent pollinator habitat.
Showing the progression of pollinator habitat establishment sites over time, meaning from site prep and planting through each year of growth to the current year.
Setting realistic expectations for pollinator habitat establishment.
Speakers for each event were as follows:
For information about other MSU virtual field days, please visit the Virtual Field Days website.