MSU recognizes three MSU AgBioResearch faculty for excellence
Three faculty members and three staff members from the College of Agriculture and Natural Resources (CANR) were honored for their outstanding contributions to education and research.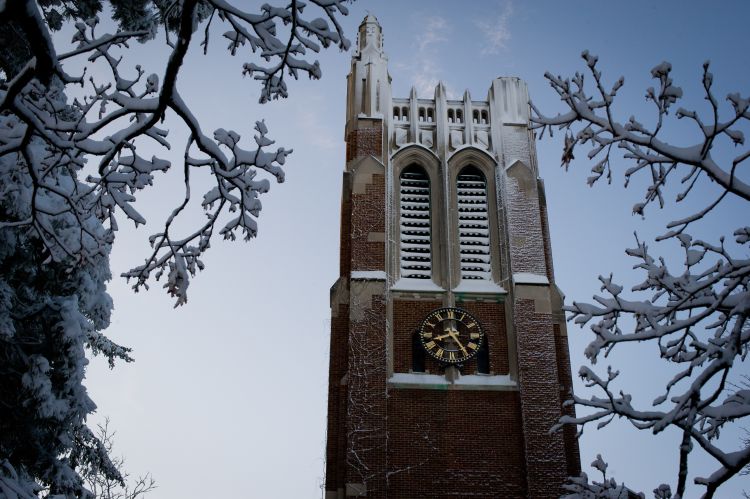 Three faculty members and three staff members from the College of Agriculture and Natural Resources (CANR) were honored for their outstanding contributions to education and research at the annual MSUAwards Convocation on Feb. 11.
MSU President Lou Anna K. Simon congratulated the honorees at the ceremony and saluted their contributions to the university's excellence during a ceremony held at the Wharton Center.
Recipients of the William J. Beal Outstanding Faculty Awards (formerly Distinguished Faculty Awards) from the CANR were (click names to read biography
Recipients of the 2014 Distinguished Academic Staff Awards from the CANR and MSU Extension were (click names to read biography):
David DouchesDepartment of Plant, Soil and Microbial SciencesMSU AgBioResearch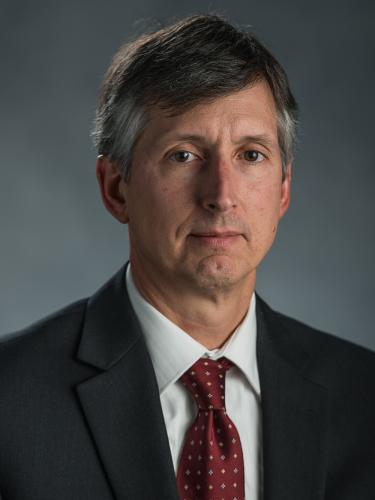 David Douches is the lead scientist of MSU's potato breeding and genetics project, directing a multidisciplinary program that integrates conventional breeding and cutting-edge biotechnological approaches to developing improved cultivars. To advance new breeding methodologies through genetic engineering and marker technologies, Douches's research has examined the genetic basis of insect and disease resistance traits as well as tuber quality. Under his leadership, 15 potato varieties have been released, many of which satisfy the industry's need for pest and disease resistance, particularly to the Colorado potato beetle, scab, late blight and the PVY virus.
With 102 peer-reviewed journal articles, nine book chapters and three Extension bulletins published, the breadth of Douches's research activities—from the laboratory to the field—has been a model for other plant breeding programs.
Recognized as a global leader in the field of potato research, Douches has been invited to speak in China, India, Egypt, South Africa, Scotland, Peru, Brazil, Switzerland, Ecuador, and Argentina. He has been involved in an international development project that is using biotechnology to improve the lives of farmers in Africa. He was Co-PI of the USAID-funded Bt Potato Project that is awaiting approval of the regulatory dossier for general release of the variety SpuntaG2, which includes resistance to the potato tuber moth.
Douches has developed and teaches a lab-based biotechnological techniques and principles course. He is part of a team of faculty to train graduate students in genetics and expose them to the social, ethical, and ecological issues of genetically engineered organisms through the USDA National Needs Fellowships program. Douches currently supervises four graduate students and has graduated eight doctoral and 14 master of science students. He is director of the Plant Breeding, Genetics and Biotechnology interdepartmental graduate program.
Mary HausbeckDepartment of Plant, Soil and Microbial SciencesMSU AgBioResearch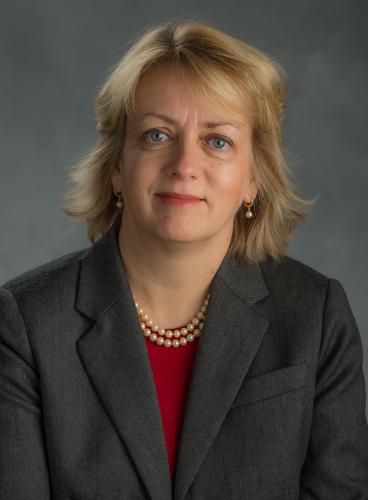 Mary Hausbeck's research has focused on?the biology, management and epidemiology of diseases in vegetables and floriculture crops, where her ability to develop, implement and manage chemical strategies for growers in Michigan and around the world has successfully safeguarded numerous crops from disease outbreaks. When cucurbit downy mildew first invaded the important Michigan pickle industry, she quickly deployed people to evaluate fungicides for efficacy in combating this new disease. She also established scouting and reporting systems that allowed her to communicate disease threats and recommend protection procedures to growers in a timely manner. In 2011, her wok provided the clear fungicide recommendations that are credited with protecting the state's $107 million cucumber/pickle crop. Overall, Hausbeck's work is sound in both basic and applied science, advancing knowledge of plant diseases and how they function while also helping farmers manage these disease problems as they occur, ensuring that the negative impact is lessened through sound scientific means.
Hausbeck has published more than 100 articles in peer-reviewed journals and written 62 magazine articles for lay audiences; she has co-authored several pest and disease management bulletins and has written more than 300 articles for MSU Crop Advisory Team Alerts on vegetable and greenhouse crops.
Funding for her laboratory has been consistently high, with her total career funding exceeding $12 million to date. Hausbeck is an excellent mentor to her graduate students, instilling in them a high degree of professionalism and providing the tools for them to achieve success. All nine of Hausbeck's Ph.D. students are currently employed in industry and academia in their chosen field of plant pathology.
Richard Horan
Department of Agricultural, Food and Resource Economics
MSU AgBioResearch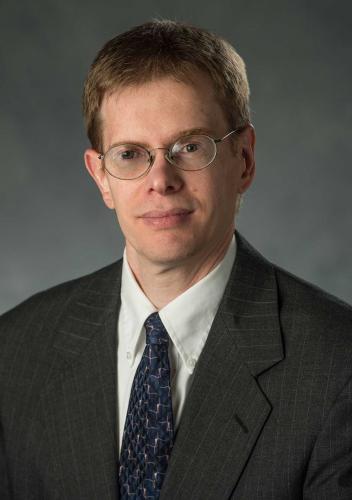 Richard Horan's research focuses on the understanding and management of coupled economic and environmental systems. Specifically, his work seeks to understand how human and environmental systems co-evolve, and how information about human–environment interactions can be used to construct public policies that correct market failures and move society toward more sustainable outcomes. Along these lines, he has investigated a variety of topics relevant to Michigan, the United States and the world, including the management of agricultural non-point source pollution, species conservation and management, protecting the Great Lakes from invasive species, managing infectious diseases in wildlife-livestock systems, and how economic choices may have influenced hominid evolution. Particular features of his research include designing cost-effective permit trading systems between point and nonpoint sources of pollution and the study of the economic tradeoffs of making biosecurity choices to prevent future introductions of invasive alien species, including how economic incentives can encourage firms to make appropriate biosecurity choices. Horan has also examined the role of economic choices in human evolution. His research on how human trade may have driven Neanderthals to extinction was featured in The Economist.
Horan is currently a co-editor of Resource and Energy Economics, associate editor of the Encyclopedia of Energy, Natural Resource, and Environmental Economics, and on the editorial board of the International Review of Environmental and Resource Economics.
The excellence that pervades Horan's research and service extends to his mentoring of graduate students, four of whom have won AFRE's best thesis or best dissertation award as well as recognition from professional societies. Horan holds students to high academic standards, balancing methodological skill development with exploration of the scientific literature that takes students to the frontiers of discovery.