New director to join Kellogg Biological Station in June 2020
Fredric Janzen has been named director at the Michigan State University Kellogg Biological Station, effective June 1, 2020.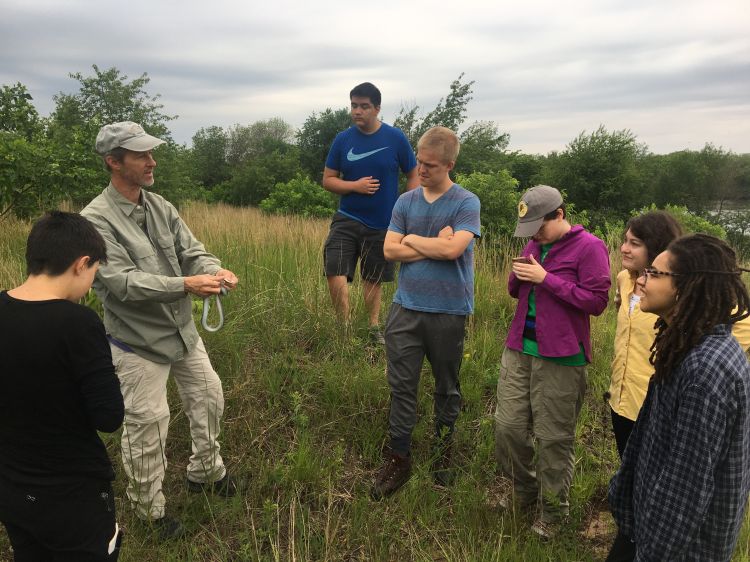 HICKORY CORNERS, Mich. – Fredric Janzen has been named director at the Michigan State University (MSU) Kellogg Biological Station (KBS), effective June 1, 2020.
Janzen comes to MSU from Iowa State University (ISU), where he most recently served as a professor in the Department of Ecology, Evolution and Organismal Biology. Previously, he chaired ISU's Interdepartmental Genetics Graduate Program.
A renowned researcher, Janzen has been internationally recognized for his work in the fields of ecology and evolution. Using reptiles, particularly turtles, as a study organism, Janzen's research examines the environmental and genetic factors that determine the expression of physiological, behavioral and life-history traits.
"I'm very excited to join the KBS community in 2020," Janzen said. "I greatly look forward to meeting staff, students, faculty and other KBS supporters and to jumping on board to lead KBS to continued excellence in the future."
KBS is MSU's largest off-campus education complex, offering an array of undergraduate and graduate field courses and workshops.
The station is also home to research for many MSU faculty members studying agriculture, ecology, evolutionary biology and conservation biology. KBS is one of 28 National Science Foundation-funded Long-Term Ecological Research (LTER) Program sites. Starting in 1980, the LTER Program has focused on the ecology of field crop ecosystems and the environment in an effort to make agriculture more sustainable.
KBS is jointly administered by the College of Agriculture and Natural Resources (CANR) and the College of Natural Science (CNS).
"Dr. Janzen's expertise fits extremely well with the mission of KBS," said Ron Hendrick, dean of CANR. "I look forward to working with him in a leadership role to further advance the reputation of KBS by continuing to offer highly relevant research, education and outreach."
Phillip Duxbury, dean of CNS, added: "MSU's Kellogg Biological Station is an internationally recognized center for research, education and outreach in the area of ecology and evolution. Dr. Janzen has the stature and experience to further enhance the outstanding performance of KBS, and I am very pleased to welcome him to Michigan State."
Janzen earned a doctoral degree in ecology and evolution from the University of Chicago, a master's degree in zoology from Colorado State University and a bachelor's degree in biology from North Central College.
For more information on the Kellogg Biological Station, visit kbs.msu.edu.