New farm manager named at MSU Southwest Michigan Research and Extension Center
Michael de Schaaf has been named farm manager effective Oct. 1.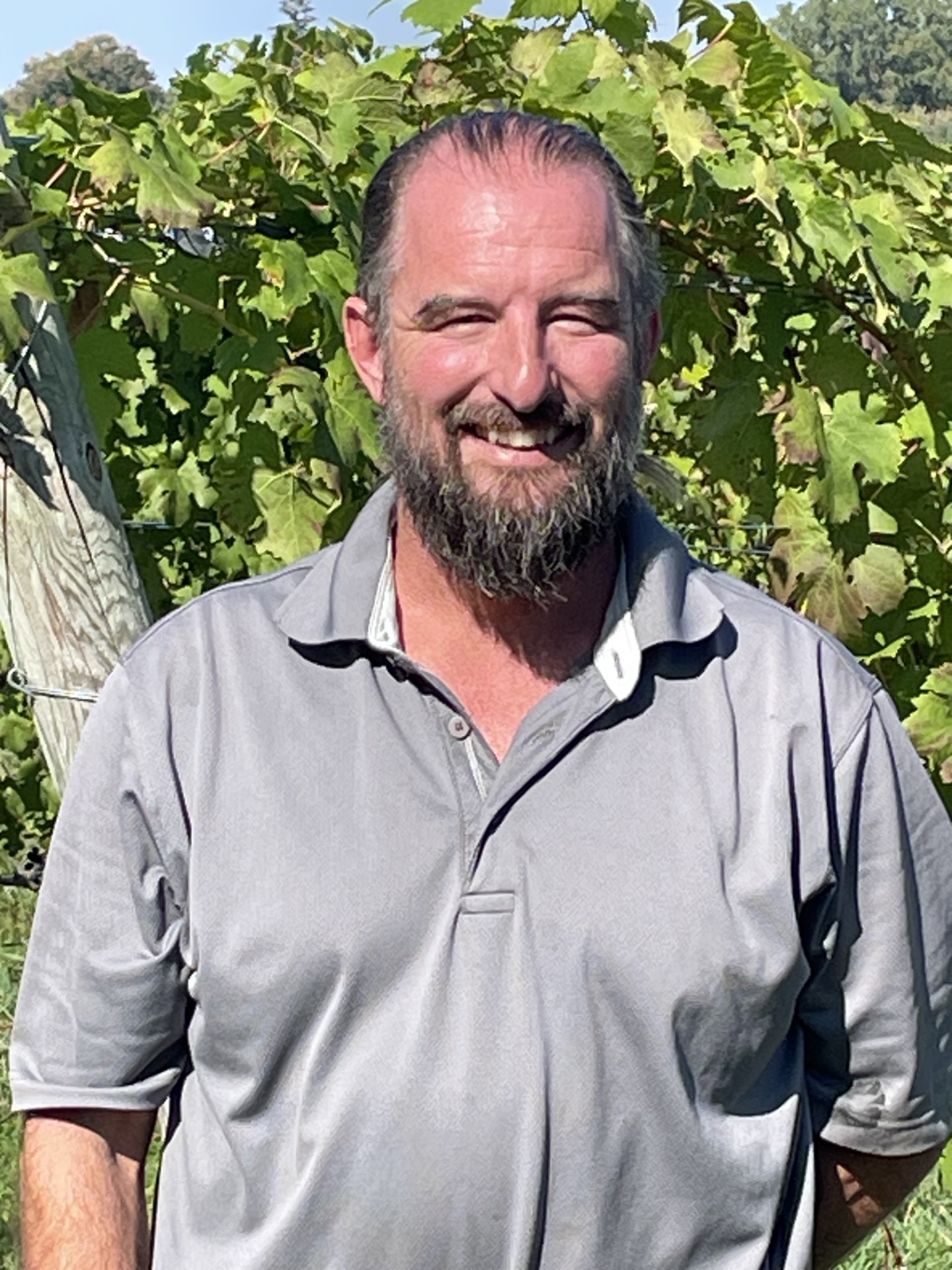 BENTON HARBOR, Mich. — A new farm manager has been hired at the Michigan State University Southwest Michigan Research and Extension Center (SWMREC) in Benton Harbor. Michael de Schaaf, a small agricultural service business owner with nearly three decades of winemaking experience, assumed the role Oct. 1.
The SWMREC is part of a network of 15 MSU AgBioResearch centers across the state.
As farm manager, de Schaaf will be tasked with day-to-day oversight of research projects, including those with fruits, vegetables and other specialty crops, as well as outreach through MSU Extension. He will also partner with the center coordinator and staff to determine budgets, oversee maintenance of buildings and equipment, and develop and maintain relationships with growers and industries throughout the region.
"I have always been interested in the research at the station, even if it did not pertain to grapes," de Schaaf said. "As the farm manager, I see my main responsibility as a project manager for the researchers, ensuring their research is supported and conducted as prescribed. We also have to maintain plots for MSU Extension so that faculty are able to demonstrate and interact with growers, all while maintaining equipment, buildings and the grounds."
The SWMREC was established in 1989 and encompasses 350 acres in one of the state's most diverse agricultural regions. The center primarily serves the fruit and vegetable industries, but research also takes place with field crops, Christmas trees and woody ornamentals.
For almost 30 years, de Schaaf has held an array of roles in the wine industry, including as winemaker and distiller at Round Barn Winery, Distillery and Brewery; as owner and developer for Hickory Creek Winery; and as a grape producer at Meadowbrook Farms, his family's fourth-generation farm in Benton Harbor. He is also a past president of the Michigan Grape Society.
As an educator in the viticulture and oenology (study of winemaking) arenas, de Schaaf was an instructor at Lake Michigan College for multiple years. Most recently, he has served as owner of Lake Michigan Shore Wine Growers, a custom vineyard management company.
The SWMREC is renowned for its viticulture research and holds a Viticulture Day each summer for growers and wine industry representatives, making de Schaaf a natural fit.
"Most of my previous positions have been in startup ventures, so creative problem solving has been a must, and due to the fact that most startups don't have large budgets, I have needed to wear many hats," de Schaaf said. "I have been farming for close to 30 years now and have dabbled in tree fruit, livestock and hay production, with my main focus on wine grapes. I think that has prepared me well to take on this new role."
In addition to his winemaking background, de Schaaf studied sports medicine at Ferris State University.
---
Michigan State University AgBioResearch scientists discover dynamic solutions for food systems and the environment. More than 300 MSU faculty conduct leading-edge research on a variety of topics, from health and climate to agriculture and natural resources. Originally formed in 1888 as the Michigan Agricultural Experiment Station, MSU AgBioResearch oversees numerous on-campus research facilities, as well as 15 outlying centers throughout Michigan. To learn more, visit agbioresearch.msu.edu.