Research Centers
MSU AgBioResearch backs 13 outlying research centers and several on-campus research facilities that provide growers, natural resource managers and commodity groups with critical information they need to remain viable and competitive in the global economy. The map below shows the location of each center.
Research Centers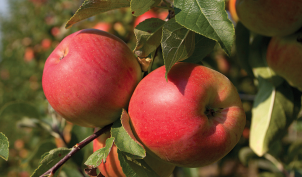 9302 Portland Road Clarksville, Michigan 48815
The Clarksville Research Center hosts research on small fruits and tree fruits, as well as potatoes, chestnuts and a variety of other crops.
12839 S. Scenic Drive Sault Ste. Marie, MI 49783
The 5,760-acre Dunbar Forest is the largest and second-oldest MSU off-campus facility. The forest hosts long-term genetics and silvicultural studies that have helped advance the science of forest management in Michigan and the Great Lakes region.
20673 Marcellus Highway Decatur, MI 49045
The 939-acre Fred Russ Forest allows researchers to conduct long-term research on Christmas tree seed production and other projects aimed at preserving the diversity and abundance of Michigan forests.
5401 W. Jennings Road Lake City, MI 49651
The Lake City Research Center includes 810 acres of managed land and 180 beef cows in a geographic area suitable for forage-based livestock enterprises, potato production and bioenergy crop production.
4629 W. McBrides Road Lakeview, MI 48850
Michigan potato and dry bean producers are the main beneficiaries of the research conducted at the 57-acre Montcalm Research Center.
6005 J Road Escanaba, MI 49829
The 1,745-acre MSU Forest Biomass Innovation Center in Escanaba is leading a number of initiatives to increase the sustainable use of wood in Michigan's expanding bioeconomy.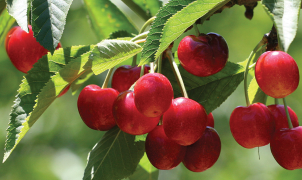 6686 S. Center Highway Traverse City, MI 49684
This 100-acre center sits in the five-county northwestern region that produces almost half of the U.S. supply of tart cherries and is responsible for 83 percent of sweet cherry production in Michigan.
220 Trowbridge Rd East Lansing, MI 48824
Much of the research conducted by AgBioResearch scientists takes place on MSU's East Lansing campus. In addition, there are 18 research facilities located on the south MSU campus.
3775 S. Reese Road Frankenmuth, MI 48734
Research at the Saginaw Valley Research and Extension Center has allowed Michigan producers to be national leaders in sugar beet and dry bean production.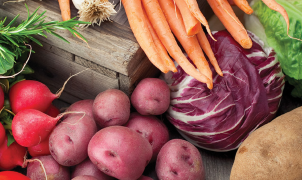 1791 Hillandale Road Benton Harbor, MI 49022
The Southwest Michigan Research and Extension Center is located in Berrien County, and growing several types of fruit and conducting variety evaluations of numerous fruits and vegetables are just part of the work done at the 350-acre site.
6237 124th Avenue Fennville, MI 49408
The primary objective of the 156-acre Trevor Nichols Research Center is to find the best ways to keep fruit pest-free in Michigan while preserving the environment and ensuring economic viability for the state's fruit growers.
E3774 University Dr. Chatham,. MI 49816
The Upper Peninsula Research and Extension Center was established in 1899 and serves as the hub for integrated crop and livestock research for Michigan's Upper Peninsula.
3700 East Gull Lake Drive Hickory Corners, MI 49060
World-renowned for its contributions to ecology, evolution and sustainable agriculture, the 3,014-acre W.K. Kellogg Biological Station is MSU's largest off-campus research and education complex.
7060 N. 42nd Street Augusta, MI 49012
Established on abandoned agricultural land, the 716-acre Kellogg Experimental Forest is known worldwide for research on tree breeding and genetics, planting techniques, and plantation establishment and management.