Piggott receives 2023 CANR Distinguished Service Award
Michigan Farm Bureau CEO Scott Piggott will receive the 2023 CANR Distinguished Service Award during ANR Week.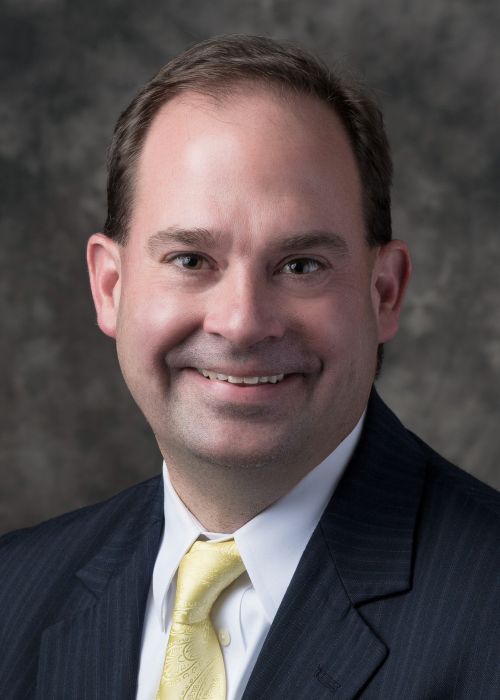 Scott Piggott, of Fowler, Michigan, will receive a Michigan State University (MSU) College of Agriculture and Natural Resources (CANR) Distinguished Service Award at the March 10 ANR Awards Program.
The award honors individuals or partners who have made outstanding contributions to Michigan's agriculture and natural resources industries, and who possess high standards of integrity and character to positively reflect and enhance the prestige of the college.
Piggott has been chief executive officer of Michigan Farm Bureau (MFB) since 2012. As CEO, he is responsible for planning, managing and supervising all ongoing services and programs provided by MFB, the state's largest general farm organization with more than 213,000 members.
Piggott began his career with MFB in 2000 as the natural resources and right to farm specialist. He then became manager of the newly created Agricultural Ecology Department in 2002, where his responsibilities included environmental issues impacting agriculture.
He has served on more than 20 boards and committees including co-chairing the Michigan Agriculture Environmental Assurance Program (serving alongside several MSU leaders as co-chair for 12 years) and the Michigan Groundwater Conservation Advisory Council. He also represented Great Lakes Basin agriculture in the development of the Great Lakes Compact that was eventually codified in state and federal law.
Piggott has participated in transition teams for the state of Michigan administration changes, and serves as a director for several non-profits and financial institutions. He has been an invited fellow for environmental concerns at MSU, the University of Michigan and the University of Toronto. He has also served MSU in leadership and advisory capacities for several endowed chair searches, curriculum reviews, and Right to Farm practice standard committees. Currently, he serves on the MSU Institute of Water Resources Advisory Team.
An MSU alumnus, Piggott earned a bachelor's and master's degrees in biosystems engineering. He was previously honored for his service with the 2013 Distinguished Alumni Award from the MSU Department of Biosystems and Agricultural Engineering. Piggott and his wife, Donna, and four children reside in Fowler where they help with Piggott Farms, a seventh-generation farm and Angus beef cattle operation.