Planned Gift to Create Forestry Scholarship Endowment
Leighton Miller and his wife Peggy documented a $900,000 bequest – a future gift to create The Leighton and Peggy Miller Forestry Scholarship.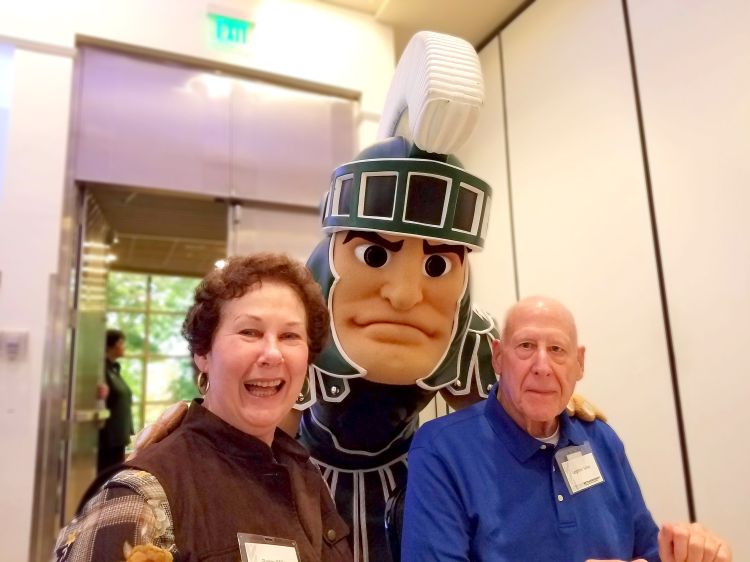 MSU alumnus Leighton Miller, of Pine Beach, New Jersey, recently visited campus for the first time in over 50 years. His last time on campus was for his graduation from the MSU Business College. "When I went back there last year for the first time since 1962 I was just amazed at the transformation," Leighton Miller said. "It sure has changed over the years."
He was so impressed that he and his wife, Peggy, documented a $900,000 bequest – a future gift to create The Leighton and Peggy Miller Forestry Scholarship. Once the gift is received, this new endowed scholarship will support MSU Department of Forestry graduate students. "My wife and I thought it would be very good if we both donated to our alma maters," Leighton said.
Although Leighton Miller grew up in New Jersey, he recalls visiting his grandparents and relatives in Michigan frequently during the summertime. It was during these summers spent in Michigan that he developed a special connection to the state, and eventually, to MSU. "I'm grateful for very fantastic experiences at school. I just loved it, and I didn't even mind the winters! We still keep in touch with many of the people I went to college with," he said.
After graduating with a business degree in marketing from MSU in 1962, Leighton went into retailing with the Army Air Force Exchange Service out of New York City. From there he moved to Dow Jones where he was responsible for market research for a few years. Eventually, he built a career as a state park ranger in the New Jersey park service. Through this career, he found a love and devotion for nature and the environment. "I got more into the environment than I had previously been – although I had always been one to worry about recycling," Miller said.
When they decided to both donate to their alma maters, Leighton and Peggy wanted to be sure to make a gift with the most impact for their respective universities. Being one concerned about the environment, Leighton decided to direct his gift to his area of passion – forestry and natural resources.
"It all stems from my care for the environment and work over the years. It just seemed like the most impact for the money," Leighton said. "It's a very, very strong feeling I have to take care of the planet. It's hard to describe until you work with people who don't appreciate what they have."
"By establishing this endowed scholarship in forestry, the Millers are empowering future Spartans and future generations of Spartans to understand and conserve our natural environment and use natural resources sustainably," said Richard Kobe, MSU Department of Forestry chair.