Plant science at the dinner table: Ginger
Learn more about ginger and its popularity throughout the ages.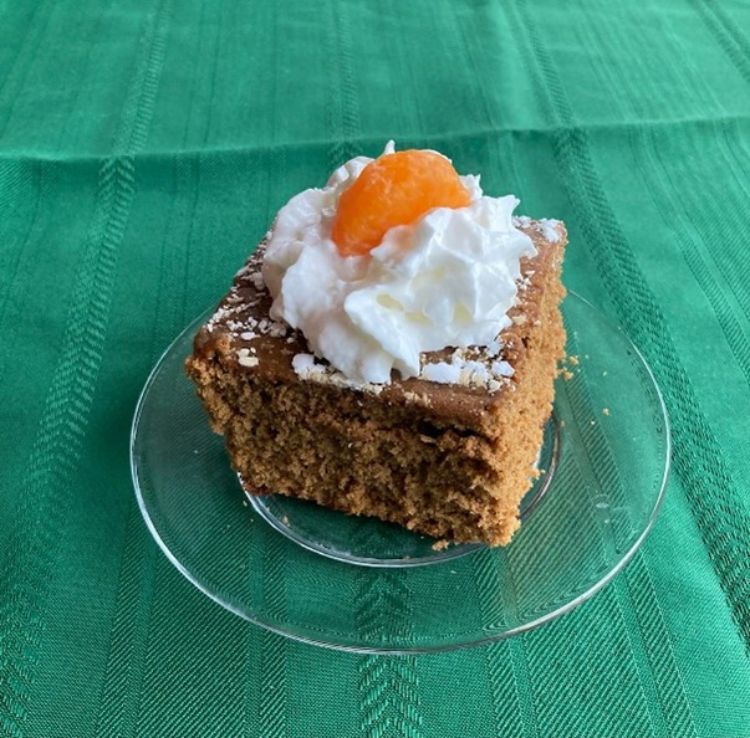 When I was growing up, a special treat during the holidays was warm gingerbread. I am sure the gingerbread was from a boxed mix, but I still remember the aroma filling the house and anxiously awaiting the cream to be freshly whipped to top off this special treat. With the holidays just around the corner, I thought it would be fun to look a little deeper at ginger and its popularity throughout the ages.
Ginger's history goes back more than 5,000 years, dating back to cultivations in Southeast Asia. The ancient Chinese and Indians considered its root a tonic for all ailments. Ginger has been used for centuries and is one of the world's most useful plants. If you grew up in Michigan, a dose of Vernor's Ginger Ale was the first line of defense for most mild maladies.
Ginger (Zingiber officinale) is a flowering plant from the Zingiberaceae family, the same plant family as turmeric and cardamom. The ginger root is the edible part of the ginger plant. The ginger root is botanically a rhizome and simply known as ginger. Botanically speaking, rhizomes are underground stems. These stems grow just beneath the soil's surface storing nutrients, including carbohydrates and proteins, until the plant requires them to survive the winter or send up new shoots to form new plants.
Fun facts about ginger
Ginger originated in tropical rainforests from India to Southern Asia.
Ginger is a perennial.
Ginger is cultivated in the U.S., India, China the West Indies.
Ginger was used by the ancient Greeks and Romans.
Ginger arrived in Europe during the spice trade.
Queen Elizabeth I of England is credited with inventing the gingerbread man, which soon became a popular Christmas treat.
Ginger contains many vitamins and minerals.
Ginger contains gingerol, a compound with antioxidant and anti-inflammatory properties.
Other health benefits of Ginger include reducing hypertension, inflammation and nausea.
Ginger can be candied for a spicy and sweet treat.
Getting back to my love for gingerbread, I have tried several recipes and recently found the recipe below linked to George Washington. It is attributed to Mary Ball Washington, George Washington's mother. It has been reported that Mary Ball Washington served this gingerbread to the beloved French General Marquis de Lafayette who visited her in Fredericksburg toward the end of her life. This recipe is adapted from the Mount Vernon Inn recipes found at this website George Washington's Mount Vernon.
Lafayette Gingerbread recipe
Ingredients
1/2 cup (1 stick) unsalted butter, softened
1/2 cup plus 2 tablespoons packed dark brown sugar
1 cup molasses
Scant 2 3/4 cups sifted all-purpose flour
1 tablespoon ground ginger
1 teaspoon ground cinnamon
1/2 teaspoon ground cloves
1/4 teaspoon ground allspice
2 large eggs, plus 2 large egg whites, lightly beaten
1/4 cup fresh orange juice
1 tablespoon freshly grated orange zest
Directions
Preheat oven to 350 degrees Fahrenheit. Butter a 9-inch square cake pan.
In a large bowl, combine the butter and brown sugar and beat until light and fluffy. Add the molasses and continue to beat until well combined.
Stir in the flour with the ginger, cinnamon, cloves and allspice.
Alternately add the eggs and flour to the butter mixture, beating very well after each addition.
Add the orange juice and zest, continue beating for several minutes until the batter is smooth and light.
Pour the batter into the prepared pan and bake for 35-40 minutes or until a wooden skewer inserted in the center comes out clean. Set the cake on a rack to cool.
Serve with fairy butter if desired.
For more information, see these references