Pressure on the farm
Commodity prices are low, the weather is harsh, and farmers are being pushed to the brink. MSU Extension is helping them cope with the unforgiving grip of stress and mental health issues.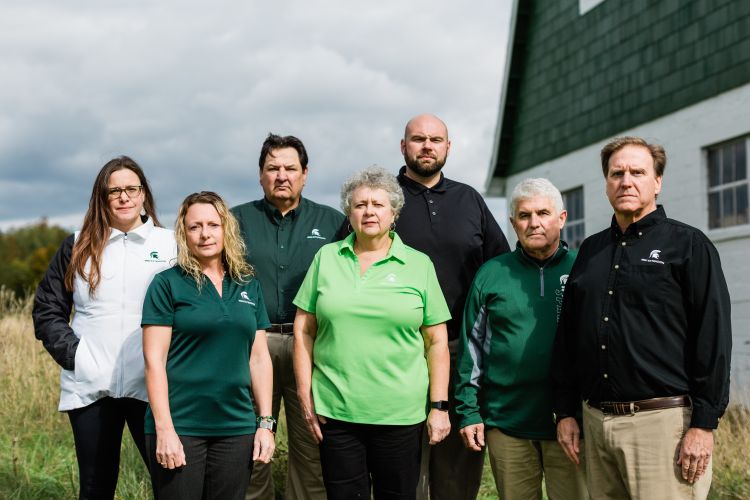 Jim Domagalski's love for farming has been tested throughout his lengthy career, but it has never waned.
"I remember when I was a kid, as soon as I could stand, working with my dad," he said. "There are pictures of me standing on the axle of a tractor, hanging over the fender."
At 74, Domagalski has no plans to slow down. He just bought another piece of land in July and plans to continue raising corn, soybeans and wheat on 600 acres in St. Clair County.
"I have hopefully another 10 years, if I stay blessed with health," he said. "If it's in your blood, you'll make it."
Despite periods of trying times, Domagalski remains optimistic and often reminds fellow farmers that people in their communities really do care about them.
"We're in the same boat, but we're not on the Titanic," he said. "It's more like an ark. We're waiting for that dove to fly in here with that leaf in its beak and all that. The hard times are eventually going to end."
Gary Leininger shares a similar drive to farm.
The Hillsdale County man grew up on a dairy farm and, in 1972, bought a 90- acre farm with his wife, Bonnie. For decades, he juggled his responsibilities in the field with full-time work as the county treasurer, a position he held for 36 years. Long after retiring from government service, Leininger is still raising corn, soybeans, wheat and steers.
"I really enjoy having people tell me that my freezer beef is the best they've ever eaten," he said.
The rewards of farm life can be great — independence, working outdoors, and the joy of knowing your crops and animals nourish people. But the demands and challenges are oftentimes heavy and unrelenting in ways hard for others to comprehend.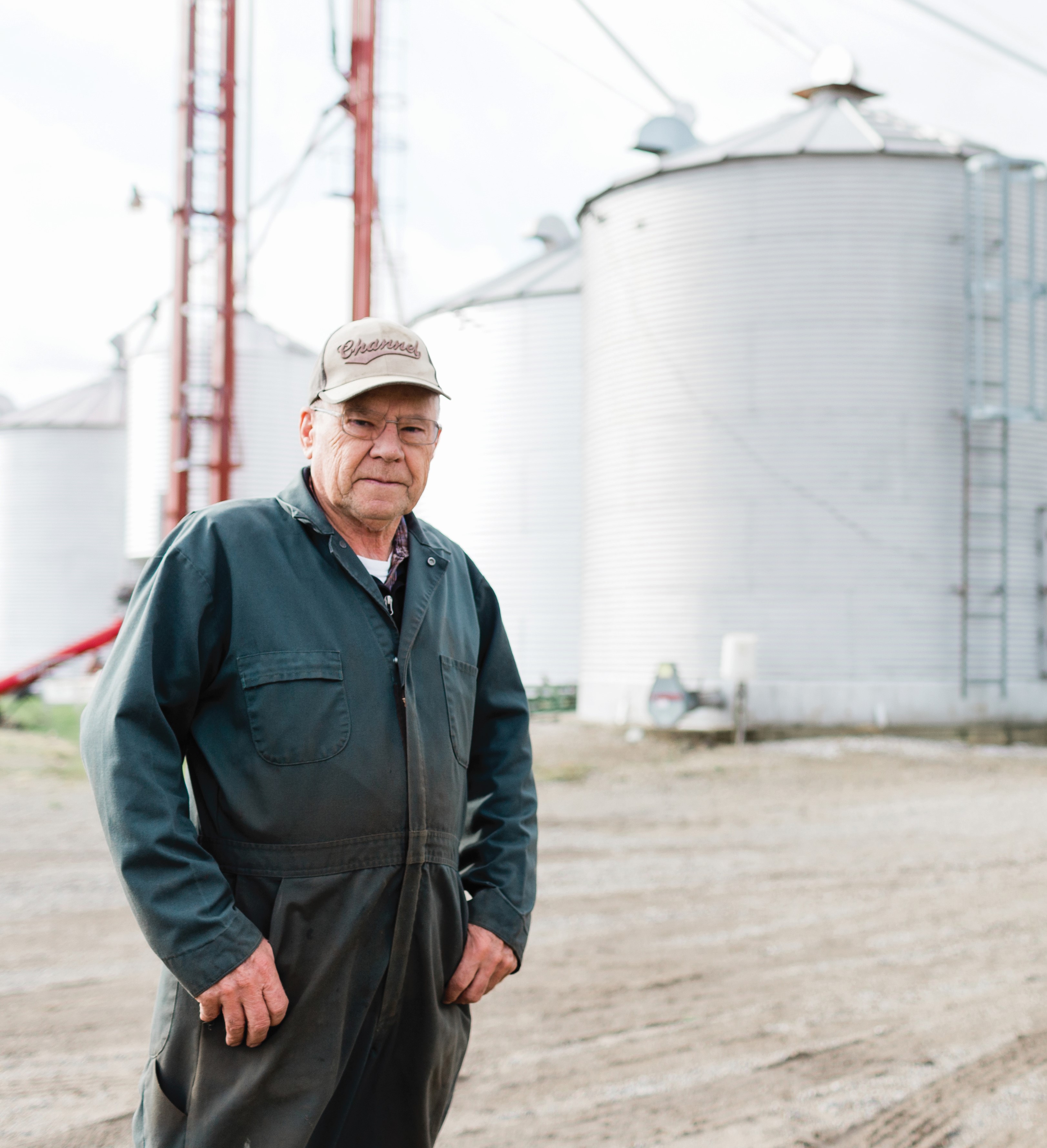 According to a 2017 University of Iowa study, farm operators and workers experience a suicide rate two to five times higher than those in all other occupations.
The tragic turn that mental health struggles can take is something Leininger knows far too well. In 2017, he lost his youngest son, Byron, to suicide.
"Like a lot of college students and college graduates, he had debt. It really wasn't enormous like some you read about," he said. "But when you get depressed, just about everything in your life looks bleak and dark and black."
Tough Times, Tough Decisions
Last year, Midland County dairy farmer Cathy McCune and her husband made the difficult decision to sell their 70 cows.
"We just didn't see a future in it for us, for the size of our dairy herd," she said.
After years of juggling bills amidst rising production costs and low milk prices, McCune said she was grateful to find a solution that worked for her family. They sold their cows and entered into an arrangement with a larger local dairy operation to care for dry cows — cows two months away from giving birth — on their land.
"For us, it worked out very, very well," she said. "You just get to take care of the animals, see black-and-white cows out in your pasture, but you don't have the feed cost or the fuel cost or the veterinary cost or any of that. You still get everything with a dairy farm except for the cost, which is awesome."
But not every farmer has options, especially those dealing with the pressures of harsh weather, low prices and climbing debt.
"I feel bad for some farmers," McCune said. "Some of them are so deep in their depression that they do take their lives. We've had friends that have committed suicide."
Extending a Hand
In spring 2016, as dairy farmers in the state were dying by suicide at alarming rates, the director of the Michigan Department of Agriculture and Rural Development contacted MSU Extension for assistance.
Within a few weeks, MSU Extension began offering Mental Health First Aid trainings to stakeholders and its agricultural staff. Mental Health First Aid teaches participants to respond compassionately and quickly to someone in mental distress. Almost three-quarters of MSU Extension staff members are now trained in Mental Health First Aid.
"We asked everyone to complete the training," said Jeff Dwyer, director of MSU Extension. "It doesn't matter if you work in agriculture or are a 4-H program coordinator, a nutrition instructor or an administrator, we can all be better at our jobs if we understand how to recognize people in distress. We aren't mental health counselors by any means, but we can direct people to resources."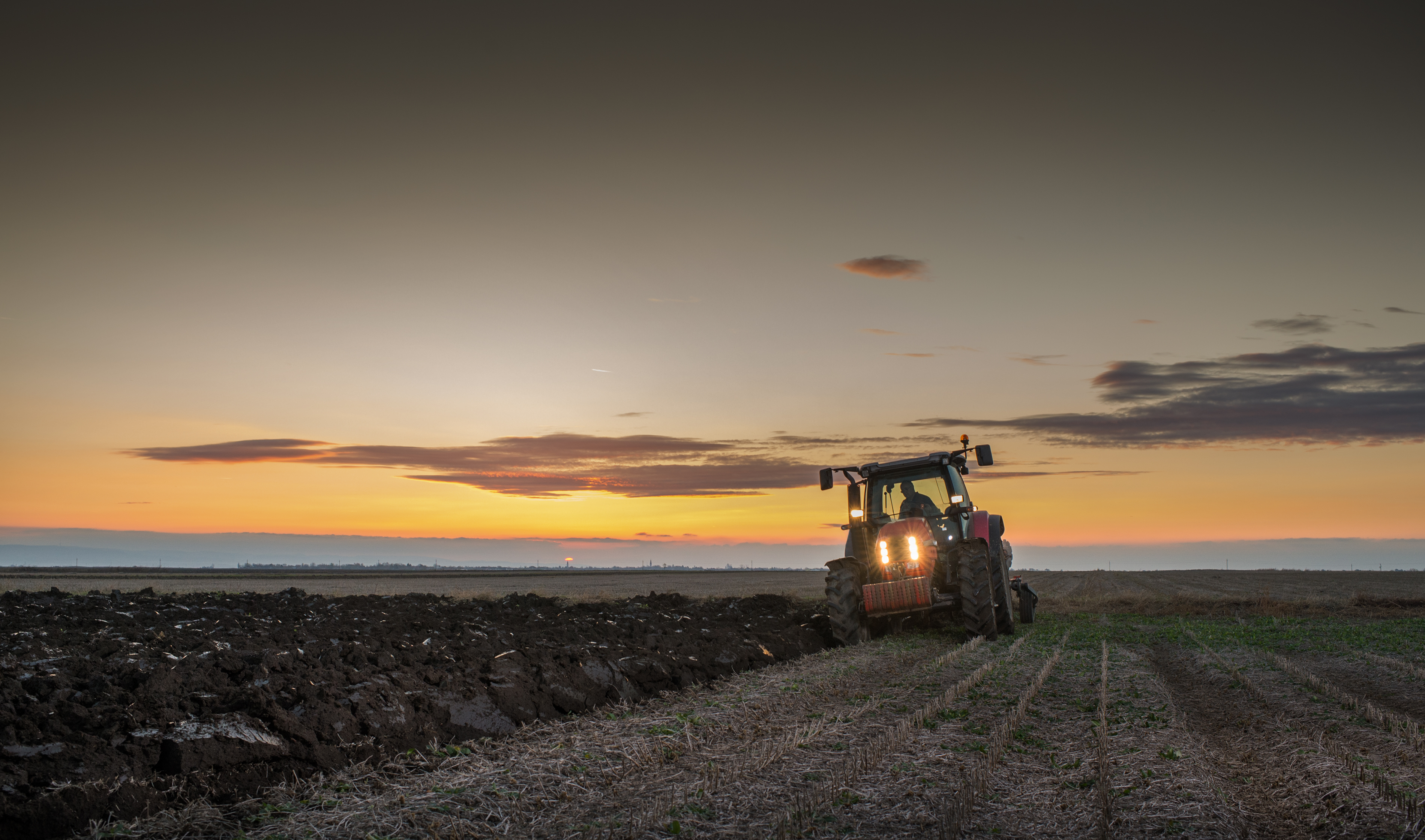 By fall, MSU Extension began offering "Communicating with Farmers Under Stress," a workshop that teaches agricultural industry workers how to recognize and respond to signs of mental distress in the farm families they encounter. Then came "Weathering the Storm in Agriculture: How to Cultivate a Productive Mindset," a workshop aimed directly at helping farmers and their families.
In January 2019, MSU Extension hosted a Farm Stress Management Summit, which welcomed professionals from 22 states to train in the two curricula.
The suite of resources grew from there — online factsheets, a pilot text messaging program and a free webinar series called "Bury Seeds, Not Stress," which addresses everything from signs of stress in youth to mental health stigmas. In August, MSU hosted a joint hearing of the Michigan House of Representatives and Senate Committees on Agriculture, during which Dwyer testified on the difficulties that agricultural workers face and the university's response.
"It's important to offer help from many angles," said Cheryl Eschbach, director of health and nutrition programming for MSU Extension. "We need to support farmers under stress and teach others how to support them, and it's helpful to have variety in our resources. We offer options to meet people where they are, whether that's with a factsheet, through an outreach event or a webinar they can watch after a long day in the field."
Farmers had plenty of long days this year, but not many were spent in the field because of unprecedented rainfall that continued well into spring. The U.S. Department of Agriculture estimated that more than 880,000 acres of cropland in Michigan could not be planted.
"Some farmers weren't able to get their crops in on time, and others weren't able to plant at all," said Ron Bates, director of agriculture and agribusiness programming for MSU Extension. "The rain may have stopped, but farmers are still dealing with the devastation of this season."
To tackle this, MSU Extension educators helped track growing conditions, hosted crop update sessions, worked individually with farmers and published articles on everything from farm finances to how to apply for crop damage assistance.
"MSU Extension works every day to provide resources when people need them to help ensure their success," Bates said. "By combining financial education, agricultural expertise and farm stress management resources, we are able to reach farmers and their families in a holistic way."
With deep roots in the agricultural community and expertise in behavioral and mental health, MSU Extension has led the way on the emerging issue of farm stress by working cross-functionally to deliver comprehensive help and information.
MSU Extension educators Paul Gross and Shannon Lindquist have teamed up at farming events for the past few years. Their collaboration has helped them build trust in the farming community while talking about difficult issues.
"I know where my expertise starts and where it ends," said Gross, a field crop educator. "And most of the time where it ends, that's where Shannon can pick up."
By working together, Lindquist and Gross are able to deliver information to farmers in a comprehensive way. Gross helps farmers navigate the agricultural ins and outs while Lindquist, an educator specializing in social-emotional health, delivers information on topics such as stress-relieving techniques and signs and symptoms of mental health distress.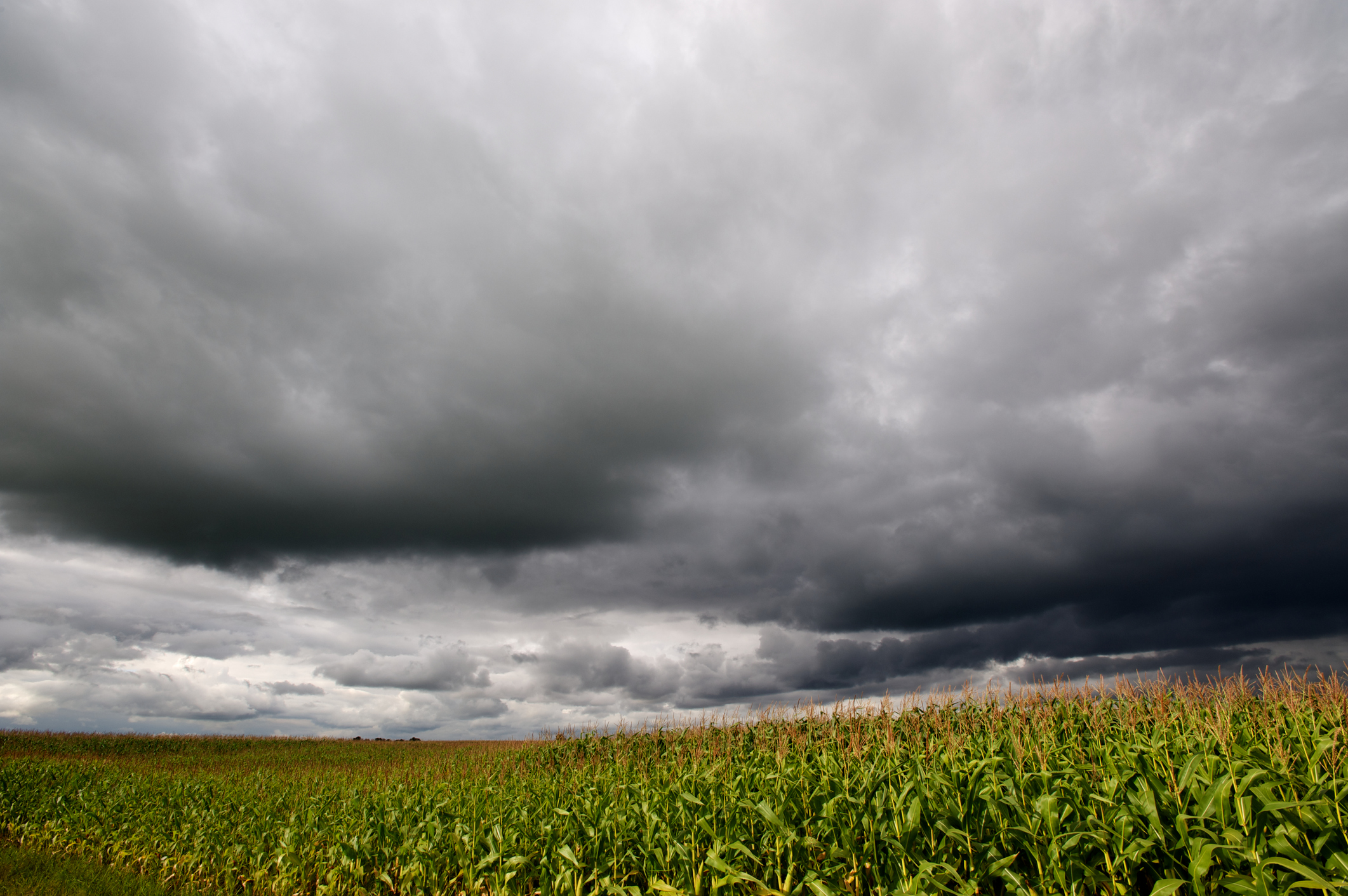 "Both of us want to put the best information out there to help people," Lindquist said. "And you can't leave one piece of the puzzle out, or you don't do any good."
Same Boat, Still Afloat
Though the harsh growing season is over, MSU Extension remains committed to helping Michigan's farmers and agricultural workers deal with stress and the lingering effects on their farms. In late August, MSU Extension hired farm stress specialist Eric Karbowski, a community behavioral health educator.
"Both my grandparents were farmers, and I married into a farm family," he said. "The pride and culture of the agricultural community is pretty amazing, and with Extension I saw an opportunity to really help and serve a community that means a lot to me."
Only a few months into his new role, Karbowski has already traveled around the state to accompany agricultural educators at community meetings and offer farm stress information. Each day, he adds new ideas about outreach opportunities, interactive tools and resources to create to a "long list that keeps growing."
"Farmers are the backbone and heartbeat of Michigan," he said. "Almost everything that we do — in some way, shape or form — is impacted by the agricultural industry. As farmers experience success, we do, too. And as they go through hard times, we'll be there, too — to support them and lift them up."
To learn more about the work that MSU Extension is doing in this area, visit canr.msu.edu/farmstress
This article was published in In the Field, a yearly magazine produced by the College of Agriculture and Natural Resources at Michigan State University. To view past issues of In the Field, visit www.canr.msu.edu/inthefield. For more information, email Holly Whetstone, editor, at whetst11@msu.edu or call 517-355-0123.