Protecting the health and safety of Michigan's agriculture and floriculture industries
Michigan State University Extension develops processes to reduce the impact of COVID-19 on Michigan's Agriculture and Floriculture workforce.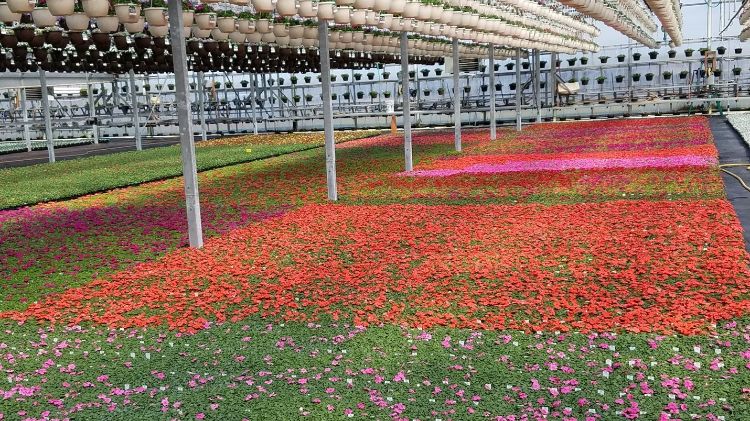 A healthy workforce that can complete the daily activities and tasks required for agriculture and floriculture businesses is critical to the success of these operations. With businesses relying on other businesses to fulfill supply chain components such as raising crops, producing plants, and growing animals, a sick workforce disrupts far more than the business that is directly impacted. Throughout 2020 and much of 2021, many agriculture and floriculture operations were looking for answers to help protect their employees and minimize business disruption. Michigan State University Extension took this disruption issue head on by developing two tools, the COVID-19 Hazard Assessment and Mitigation Plan (CHAMP) and a novel decontamination process for N95 masks, to help these industries through this difficult time.
CHAMP is a Microsoft Excel-based tool designed to assist the Michigan agriculture and floriculture industries in assessing risk for spread of COVID-19 in their operations. This tool identifies and implements appropriate and meaningful exposure control strategies, consistent with business operations, to protect workers and the public. It ensures business owners are in compliance with state requirements. Since its release in early 2020, it has helped many agriculture and floriculture businesses successfully manage the risks associated with COVID-19 and avoid outbreaks that lead to plant closures.
In the early stages of the COVID-19 pandemic, MSU Extension partnered with Sparrow Health to devise a system to decontaminate N95 masks using dry heat in the spiral oven at the MSU Food Processing and Innovation Center (FPIC). A spiral oven is a hot air system used to steam, cook or grill a wide variety of food products in one single system. Over the course of a few weeks, 6,798 N95 masks were decontaminated at FPIC, in the development of the protocol and submission of a pre-emergency use authorization (EUA) for the process through the Food and Drug Administration. The project has international implications for use in decontaminating N95 masks. The MSU Extension Dry Heat Decontamination System for N95 respirators is pending approval from the FDA for a EUA.
A brief overview of the efforts of MSU Extension to support the Animal Agriculture Industry in Michigan during the COVID-19 pandemic can be found on the Agriculture and Agribusiness Impacts page. For specific information on any of these topics, contact Charles Gould at gouldm@msu.edu, Sarah Fronczak at froncza3@msu.edu, or Beth Ferry at franzeli@msu.edu.