Resources on Federal Coronavirus Local Fiscal Recovery Fund for Michigan Local Governments
Quick links to resources on the Federal Coronavirus Local Fiscal Recovery Fund for Michigan local governments. What is CLFRF? What's my allocated funding amount? How to request funding. Eligible uses. National and Michigan CLFRF additional resources.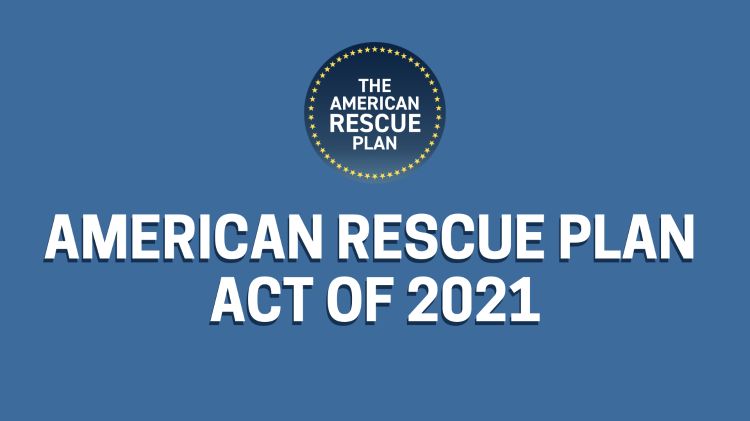 What is the Federal Coronavirus Local Fiscal Recovery Fund
The Federal Coronavirus Local Fiscal Recovery Fund (CLFRF) was established under the American Rescue Plan Act of 2021 (ARPA).The fund provides federal money to Michigan's local governments by either direct payments to Metropolitan Cities and Counties from the U.S. Treasury or payments to Non-Entitlement Units of Local Government (NEUs) through the Michigan Department of Treasury.
A summary of provisions of the ARPA are available on the Government Finance Officers Association (GFOA) website.
Allocated CLFRF Funds for all Michigan NEUs
MI Treasury has provided the following unofficial funding estimates under the American Rescue Plan Act for Non-Entitlement Units (NEUs). The list does not include Metropolitan Cities or Counties. These amounts reflect the maximum amount eligible. Estimates are based upon data provided by the U.S. Treasury. Amounts listed are preliminary and subject to change.
To receive these distributions, NEUs must request the funding from MI Treasury and comply with all federal requirements. Under the American Rescue Plan Act, all distributions to NEUs may not exceed a cap of 75 percent of the unit's budget, as prescribed by Section 603 (b)(2)(C)(iii) of the Act. These distribution estimates do not reflect this cap. Updated amounts will be posted at MI Treasury once budget information and acceptance is completed by the 1,724 NEUs.
How Michigan Local Governments Request Funds
Non-Entitlement Units of Local Government (NEU)
Michigan municipalities, generally with a population under 50,000 (NEUs), must use the Michigan Department of Treasury (MI Treasury) Local Government Electronic Filing (ELITE) System and select the "ARPA CLFRF Request" form to request their allocated funding.
For more information, visit MI Treasury and US Treasury
Metropolitan Cities and Counties
49 Michigan cities and townships and all 83 counties must request their allocated funding from the U.S. Treasury submission portal.
Eligible CLFRF uses:
Five core areas for deploying funds as summarized by government staff of Massachusetts:
Public health spending

. This includes COVID-19 mitigation efforts, medical expenses, behavioral health, and certain public health and safety staff.

Economic impacts of the public health emergency

. These include efforts to mitigate economic harm to workers, households, small businesses, affected industries, and the public sector.

Lost public sector revenue

. Payments may be used to fund government services to the extent of revenue reductions from the pandemic (further information on this eligible use can be found here).

Premium pay for essential workers

. Funds may be used for additional support for those who have faced the greatest health risks because of their service in critical infrastructure sectors (further information on this eligible use can be found in the Interim Final Rule (IFR), pages 40-46).

Water, sewer, and broadband infrastructure

. Recipients may invest to improve access to clean drinking water, support wastewater and stormwater infrastructure, and expand access to broadband internet.

Wide range of eligible water and sewer infrastructure projects – specifically, all that would otherwise be eligible to receive financial assistance through the Environmental Protection Agency's (EPA) Clean Water State Revolving Fund (CWSRF) or Drinking Water State Revolving Fund (DWSRF).
Broadband projects must provide service to unserved and underserved households and businesses. Eligible projects are expected to be designed to deliver, upon project completion, service that reliably meets or exceeds symmetrical upload and download speeds of 100 Mbps
Potential eligible uses within these five core areas include the following expenses:
Direct COVID-related costs (testing, contact tracing, etc.)
Public health and safety staff
Hiring state and local government staff up to the number of employees to pre-pandemic levels
Assistance to unemployed workers, including job training
Contributions to unemployment insurance (UI) systems
Small business assistance
Nonprofit assistance
Assistance to households
Aid to impacted industries
Expenses to improve efficacy of public health or economic relief programs
Survivor's benefits
CLFRF funding cannot be used to:
Replenish a "rainy day" fund or other reserve fund
Make a deposit to a pension fund
For additional guidance regarding the Coronavirus Local Fiscal Recovery Funds (CLFRF) certification process, eligible uses, and reporting and audit topics, the US Treasury is periodically updating this document in response to questions received and the GFOA's guidance is available here.
Additional information for local governments on ARPA can be found at: