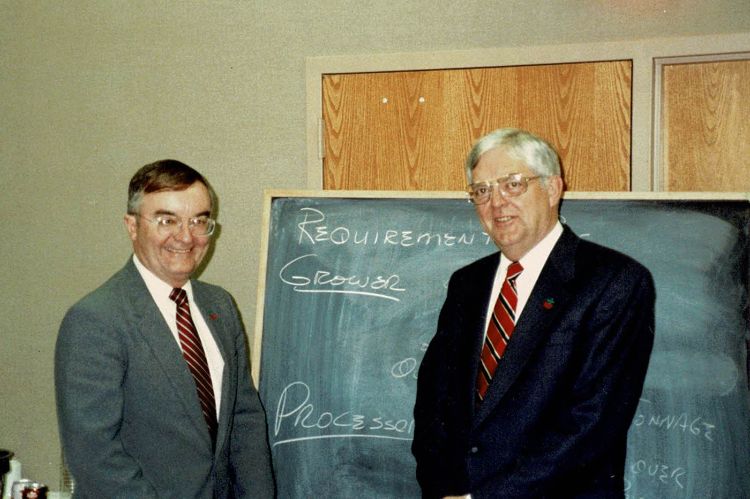 I grew up on my Great Grandma's tall tales about Indian Territory. My childhood memories are filled with countless hours of listening to her stories about my family's role in settling No Man's Land. I thought I'd heard it all — until I met Don Ricks. Now an emeritus faculty member in the Department of Agricultural, Food, and Resource Economics (AFRE), Don still spends his mornings in Ag Hall so he can be on-hand in the event of a tree fruit-related emergency. The first story Don ever told me was about when his uncle coached the World's Greatest Athlete Jim Thorpe at Cushing High School in the years just prior to the infamous Oklahoma Dust Bowl. Don is a treasure trove of information, so I recently asked him to share his life story. I'm so glad I did.
Don grew up on a cherry farm just outside Hart, Michigan. "We decided to grow our own food because of World War II; that's what you were supposed to do back then." The family farm harvested different crops throughout the years, but they always had cherry trees. When it came time to leave the farm for college, Don's choice to attend State for his 1958 undergraduate degree was only logical — his father briefly coached the MSU wrestling team. Although his original passion was horticulture, Don took a few classes with Professor Emeritus and MSU Distinguished Professor Glenn Johnson, who convinced him to join the ranks of agricultural economists. After completing his bachelor's and master's degree here, Don commenced his PhD studies in Corvallis at Oregon State University, where his dissertation focused on the pear industry.
He came home to the Mitten State when his dad passed away. Unfortunate circumstances turned into meaningful opportunity when Ricks paid a visit to his old department. "I owe the start of my career to being nice to people. I was interviewing for a district marketing position in Traverse City. I thought I'd stop by MSU just to say hello. The department chair thought I was overqualified for that job, so he said, 'Our guy who's doing cherry price analysis is going to leave. Would you like to do that instead?'"
The role was a perfect combination for Ricks. His knowledge of the Michigan cherry industry paired perfectly with his ambition to bridge the gap between industry players. For over half a century, Don worked on unifying tart cherry and apple producers. If you couldn't find Don in his office on the phone with stakeholders and extension clients, you could find him on the road for a meeting with extension clients and stakeholders. "I drove at least ten hours a week, especially in the winter."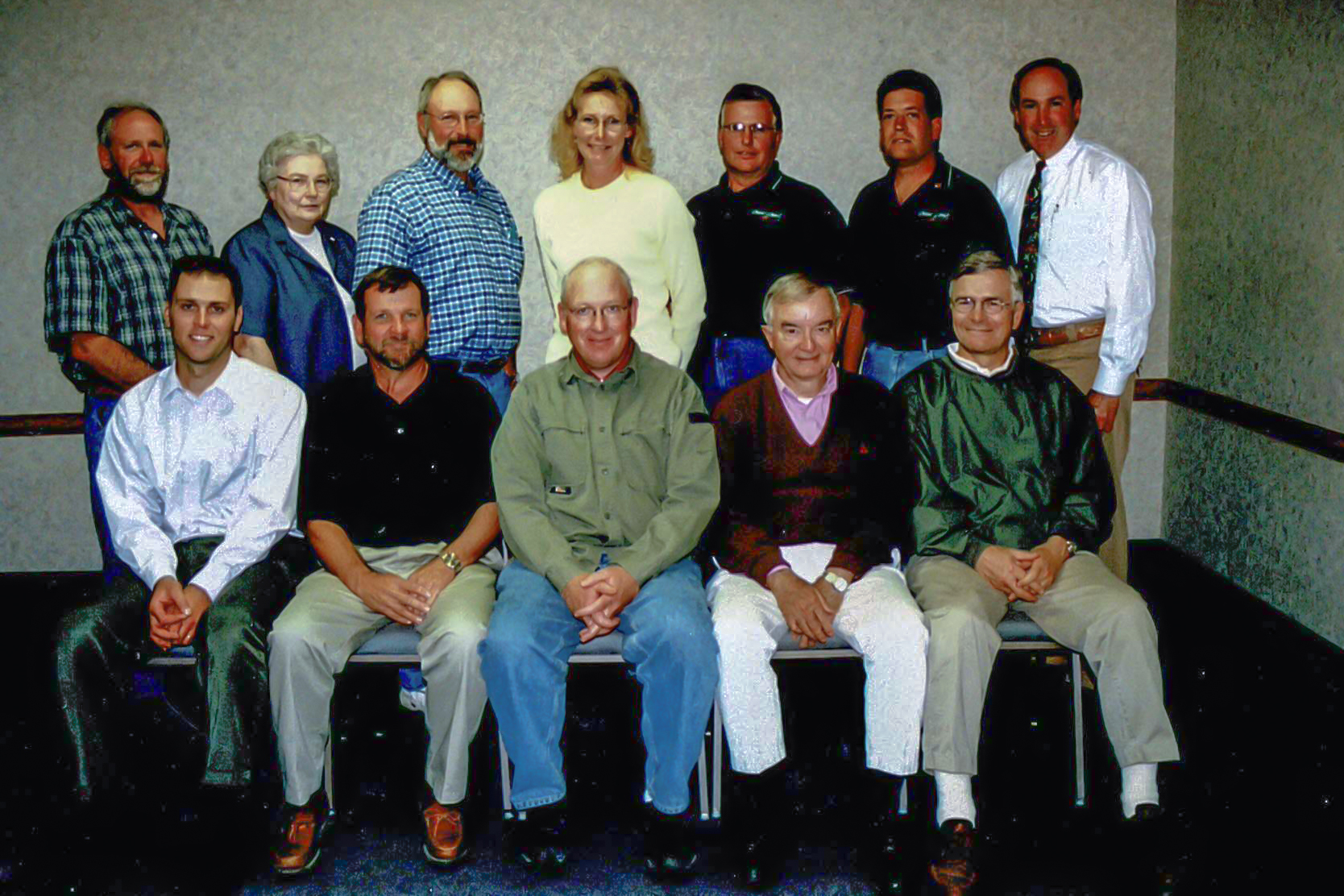 Don Ricks with the Michigan Cherry Council in 2005
The biggest changes Don has seen center around the between-producer relationships he helped develop. "When I started, much of the extension work was to individual farmers. I focused my work on the cherry industry as a whole – I encouraged them to think about what was best for the WHOLE industry, and not just for one farmer."
Michigan farmers have definitely taken notice of all his hard work. Over the decades, they have honored him with prestigious awards such as the Michigan State Horticulture Society Distinguished Service Award and the Faculty Emeriti Association award for outstanding postretirement contributions. Don was even named the "Cherry Industry Man of the Year" back in 1989!
As a newcomer to MSU AFRE, conversations like these with Don remind me that I've got big shoes to fill. At the end of our conversation, Don told me, "I concentrated on the tart cherry industry because we produced 50 percent of the nation's tart cherries. Now, we produce over 75 percent." Ever the humble man, Don paused, smiled, and concluded, "I like to think our department had something to do with that."