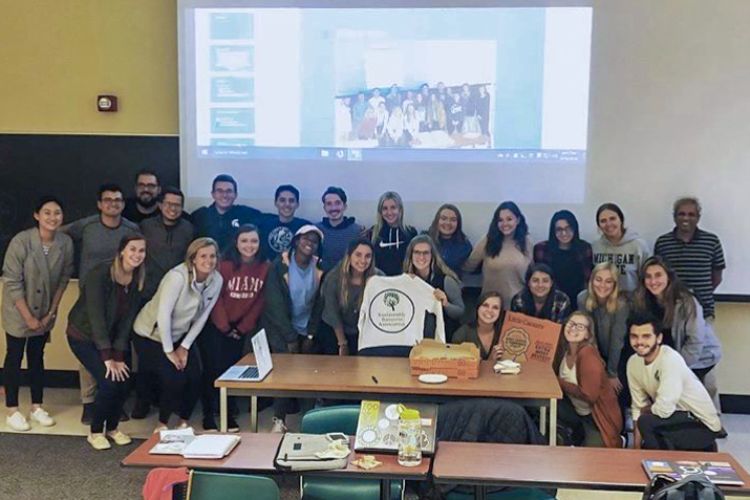 Within the Department of Agricultural, Food, and Resource Economics (AFRE), there are several student organizations that bring classroom ideas into the real world. The newest addition to these organizations is the Sustainable Business Association (SBA), started as a club for Environmental Economics and Management (EEM) students, and expanding to all Spartans interested in sustainability in business. Through professional speakers, campus cleanups, documentary watch parties, renewable energy tours, and study hours, SBA brings students together to create a community of career-ready Spartans passionate about sustainable business practices.
Holly Pummell, sophomore in both EEM and Food Industry Management (FIM), serves as the president and co-founder of SBA, and is looking forward to growing the organization this year. "I am very excited to get to be the president of SBA this school year," said Pummell. "We have an incredible e-board to support our efforts, amazing speakers lined up for this year in policy, business, natural resources, sustainability, and higher education, and new members ready to dive in!"
The first kick-off meeting of the 2018/19 school year, saw more than 25 people attend to learn more about the club and future events. In its inaugural year, SBA brought in representations from companies like DNR, DEQ, Consumers Energy, 5Lakes Energy, and hopes to expand in the coming months.
"We've grown a ton in the last year and are building strong relationships with peers and professionals," said Pummell. "A group of us started off wanting a community where we could gain more professional experience, and after help from AFRE advisors, we created something that's attracting students from all over the college and university."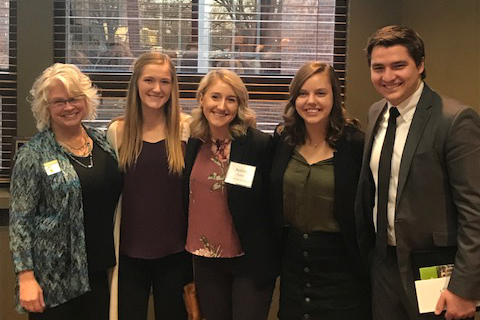 This fall, SBA will have the Career Services Network come and help with resumes and give advice for the upcoming career fairs on September 24, followed by a campus cleanup event along the Red Cedar River on the September 30. In October, there will be two guest speakers and SBA will go to a Cider Mill with FMA on October 12.
If you're interested in joining SBA, the organization meets bi-weekly on Mondays from 6-7pm in the Justin Morrill Hall of Agriculture room 49, and more information can be found on their Facebook and Instagram pages, or by emailing spartanssBA@gmail.com.