ABM Freshman Jenna Stanton traverses Michigan for FFA
Jenna Stanton, an ABM Freshman, is currently serving as the 2022 - 2023 Michigan State FFA Vice President. Stanton provides personal development and leadership training to nearly 5,000 high school students across Michigan.
As a State Officer for the Michigan FFA Association, Jenna Stanton has a schedule of public appearances that looks more like the calendar of a politician than an MSU freshman. Stanton hails from Manitou Beach, a small lake town in Michigan, and currently serves as the 2022 – 2023 Michigan State FFA Vice President.
Fulfilling her position requires traveling approximately 15,000 miles around the state; meeting leaders in business, government, and education; visiting approximately 25 schools; and participating in leadership experiences in Washington D.C. and Indianapolis. She serves as a mentor for the next generation of agricultural leaders. Throughout her year as an officer, Stanton provides personal development and leadership training to nearly 5,000 high school students across Michigan.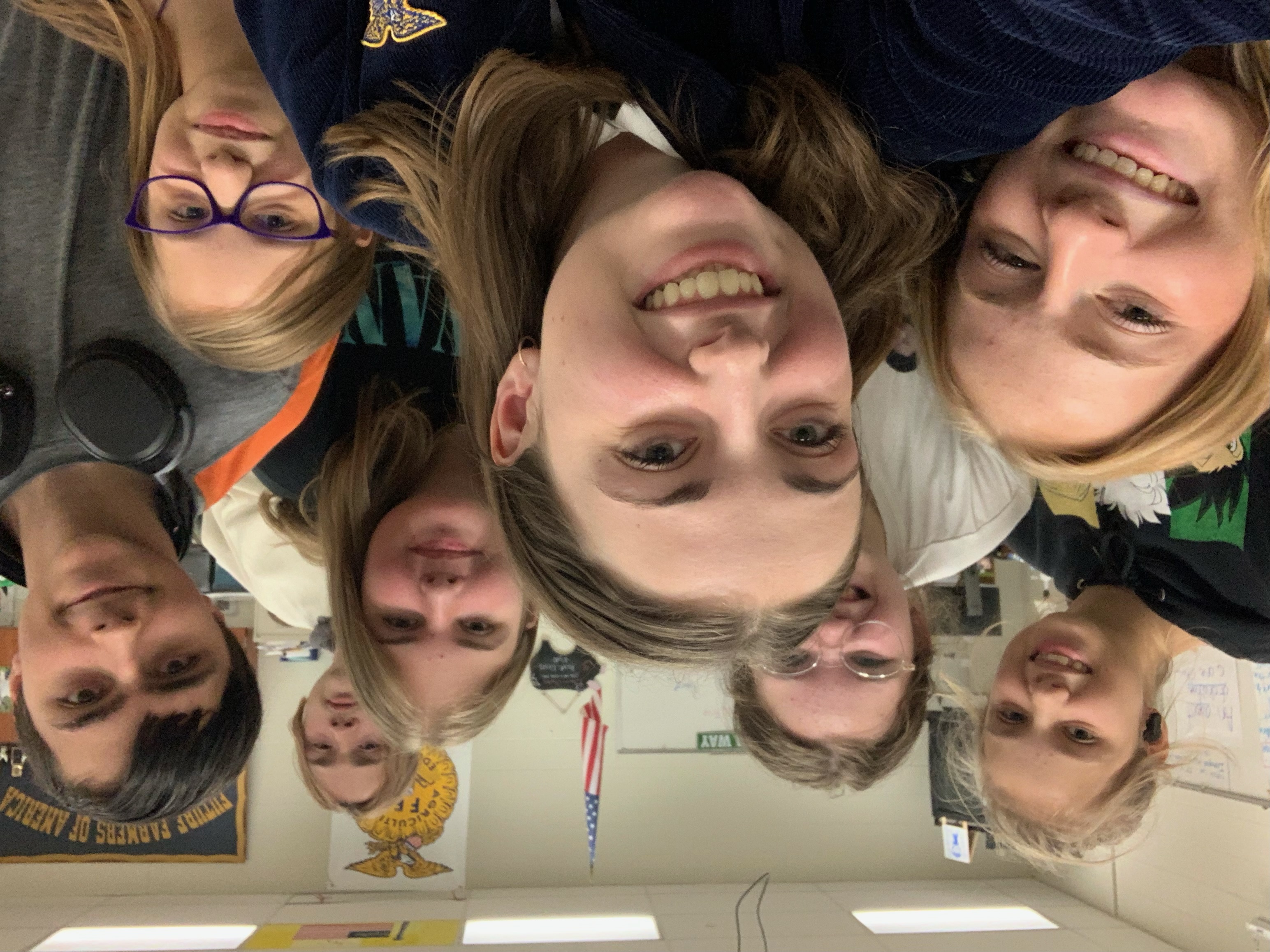 Stanton balances her FFA time on the road with life as a full-time student majoring in Agribusiness Management (ABM) at MSU. Her passion for agricultural policy combined with her family roots in the industry led her to be a rising star in FFA and also played a large role in her decision to join AFRE.
"When I started in FFA, my grandparents' farm was going through a legal dispute," Stanton said. "I watched my grandparents' ag lawyer fight so hard for them and that was my moment of knowing what I wanted to do. This played a role in choosing agribusiness as my major because I knew that I wanted to fight for those who feed us," she said.
"I think being in any sort of career where I'm allowed to advocate for those involved in agriculture in any shape or form is going to be a lifelong, fulfilling experience for me. That's the great thing about this year with FFA while also being an ABM student. Through both, I am learning about internships, careers and opportunities that will help me find a path to advocating for agricultural operations and working with policy," Stanton said.
Stanton acknowledges that her AFRE instructors have increased her confidence in fulfilling her duties of meeting with agricultural business leaders.
"As state officers, we engage with potential donors and supporters, but we also take part in a variety of agribusiness and industry tours," Stanton said. "My experience in my ABM classes and my coursework has really helped me have more full conversations with the organization's stakeholders while also understanding the many elements of their operations."
With the start of 2023 and the new spring semester, Stanton has a busy couple of months ahead. In March, the Michigan State Officers will be hosting the 2023 Michigan State FFA Convention on MSU's East Lansing Campus. At this event, Stanton will retire from her position, and a new team of state officers will be elected. Although her experience will be coming to an end, she is excited about what is on the horizon with ABM and AFRE.
"The experiences I had in my first semester were extremely valuable to me," Stanton said. "I am hoping to get more involved with the program as soon as state office is over, specifically with the National Agri-Marketing Association and other student organization opportunities."
Her advice to students looking for a potential major, "Anyone who's at all interested in how the supply chain or agriculture work in general, think about AFRE, because you're going to come out the other side knowing more than you came in knowing and feeling a lot more supported than you ever thought that you could."
After completing her time as a state officer, Stanton plans to utilize her next few years of education to help prepare her for law school in pursuit of becoming an agricultural lawyer.