Southwest Michigan fruit update – Sept. 1, 2020
Fall harvest is progressing well. Brown marmorated stink bug numbers are increasing.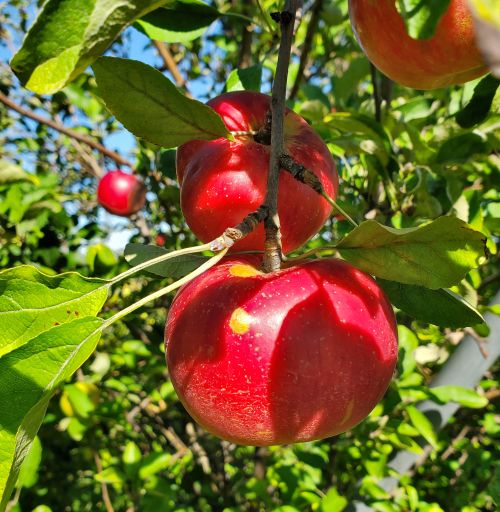 Weather
Last week was warm with highs near 90 for most of the week. A cold front passed through late Friday night, Aug. 28, bringing a short burst of heavy rain followed by significantly cooler temperatures. Most of the area saw 1 to 1.5 inches of rain. This coming week, expect cooler weather with highs in the 70s and lows in the mid- to upper 50s. No major rain events are expected in the next week.
With the hot start to last week, we picked up a lot of growing degree days (GDD) last week: 225 GDD base 42 and 170 GDD base 50, respectively 32 and 24 per day.
Southwest Michigan GDD summary from March 1 – Aug. 30, 2020

Station

GDD 42 F

GDD 45 F

GDD 50 F

Benton Harbor (SWMRC)

3496

3076

2423

Lawton (Lawton)

3456

3033

2376

Fennville (TNRC)

3259

2846

2207

Average for the SW region

3433

3013

2361

Average last week

3208

2808

2191
Tree fruit
Rainfall this summer has been scarce. We are currently 4 inches below average for the year and are seeing signs of stress in forest trees, ornamental shrubs and some fruit plantings. Codling moth numbers are generally low. Oriental fruit moth catches have increased in the last week. Brown marmorated stink bug adults from the summer generation are being caught in higher numbers. These numbers will continue to build over the next month.
In peaches and nectarines, recent dry conditions and wind have caused premature fruit drop of some varieties. We are in the harvest window for Glowingstar, PF 24C, Cold Hard and Cresthaven. Sunny and relatively dry conditions have helped peaches to be very flavorful this year. The third generation of oriental fruit moth is out now. Western flower thrip is causing white blotches on red blush areas of peaches in some sites.
Cherry harvest is over. To maintain good tree health and winter hardiness, continue protecting leaves from cherry leaf spot into September. See: Low spray programs for tart cherry.
In plums, harvest of summer plums, including Early Italian and Stanley, is underway. Brown rot is showing up on insect damaged fruit. Plums left on the tree until soft ripe are susceptible to spotted wing Drosophila (SWD) attack.
Apples being harvested include Gingergold and early strains of Gala and Honeycrisp. Other later maturing varieties are being harvested for processing and taffy apples. Codling moth is still flying in most orchards. Oriental fruit moth third generation adults are flying now. Bitter rot is showing up as well as other summer fruit rots. Maintain sooty blotch and flyspeck protection with reapplication when rain has likely reduced coverage.
Apple maggot numbers usually peak in August; adult flies emerge after about 0.25 inches of rain. Place traps to monitor susceptible sites. Potato leafhopper burn is pretty common this year in many crops. For our predicted apple harvest dates, see: Predicted 2020 apple harvest dates for southwest Michigan. Brown marmorated stink bug (BMSB) numbers are increasing in apple orchards. Susceptible varieties become most attractive just before harvest. Damage from BMSB feeding this time of year is hard to see. It becomes a problem during and after cold storage.
In pears, Bartlett fruit harvest has started. Brix levels are relatively high. Codling moth, obliquebanded leafroller and pear psylla are the primary insect pests now. Like apples, pears should be protected against sooty blotch and fly speck.
Small fruit
Spotted wing Drosophila (SWD) numbers are up in southwest Michigan.
Grapes veraison is complete for most varieties. Most hybrid and vinifera wine grapes are between 14-20 degrees brix. Concord and Niagara are about 13 degrees brix. Harvest of early wine grape varieties such as Foch has begun.
The disease focus is on controlling downy mildew and powdery mildew. Downy mildew spreads rapidly now that we have heavy dews every morning. Downy mildew can defoliate the vines in August and September. Powdery mildew prefers humid, warm weather. Powdery mildew is widespread this year. As we near harvest and brix levels increase above 13-15, botrytis bunch rot and sour rot management become very important. Good coverage and chemical class rotation are important for control of both cluster rots. Focus on keeping the fruit clusters clean. Including an insecticide to manage the insects that spread the disease is particularly effective in managing sour rot.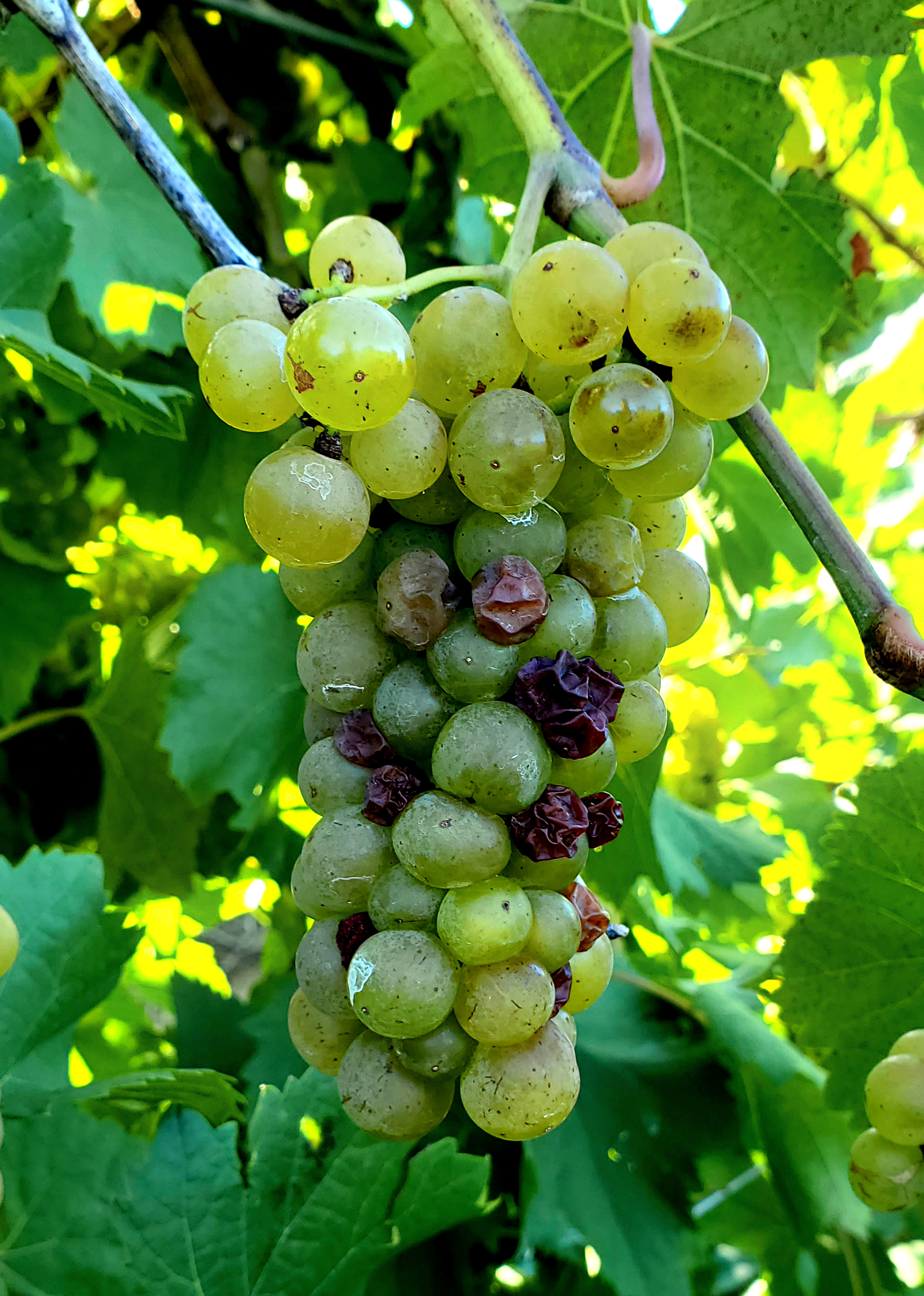 Grape berry moth is in the middle of the third generation. The grape berry moth model on Enviroweather predicts egglaying began about Aug. 2 in Berrien and Aug. 7 in Van Buren counties. See: August is key time for protecting clusters from grape berry moth. Growers who have had trouble with grape berry moth in the past may need more than one spray. Apply the second spray about two weeks after the first. It seems likely that we will see a fourth generation starting next week.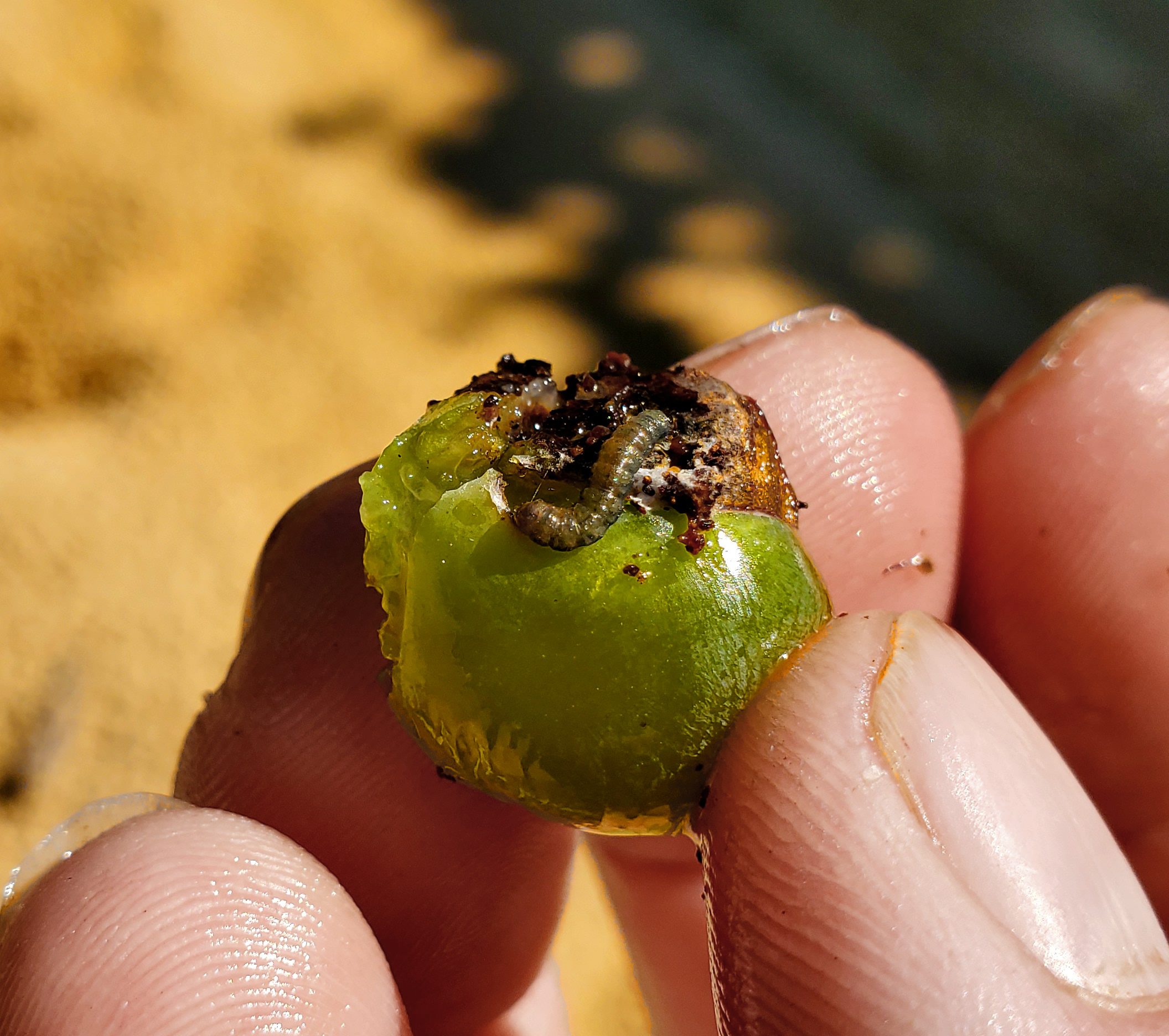 Blueberry harvest is finished in most of Berrien and Van Buren counties. Growers close to the Lake and to the north still have another picking of Aurora or Elliott. Maintain irrigation after harvest to maintain plant vigor and increase flower bud formation in the fall. Growers who are still harvesting fruit need to maintain tight coverage for SWD.
Strawberries in matted rows have filled out the rows and are sending out runners. Maintain protection against potato leafhopper and leaf spot diseases.
In brambles, blackberry harvest continues. Fall red and black raspberry harvest has started. SWD is the major insect pest of brambles and can destroy the crop quickly. Treat SWD as a disease and focus on keeping it out. Do not let this pest become established in the field. Pick ripe fruit frequently so that ripe fruit are not available to the pest for long.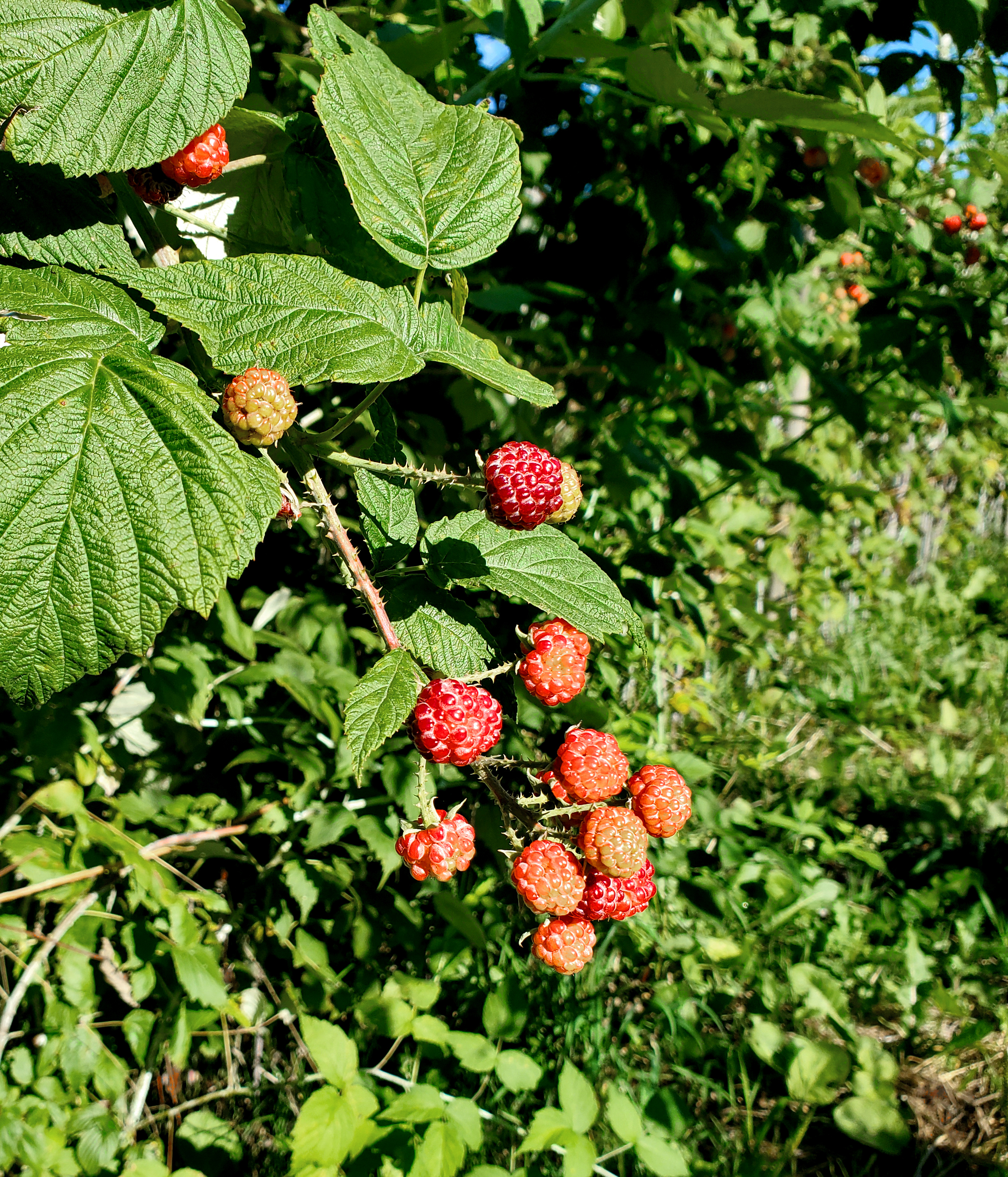 Related articles and resources