Supporting volunteers through no face-to-face contact
There are several ways volunteer managers can support volunteers while not having face-to-face contact.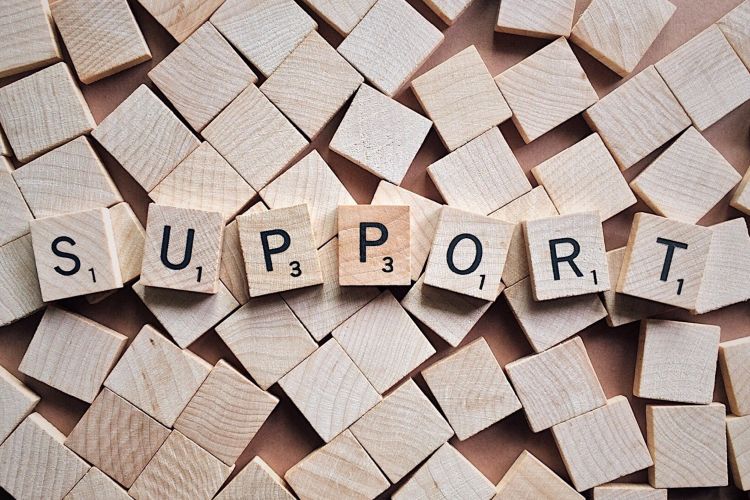 The past week has changed drastically in response to novel coronavirus, the virus that causes the infectious disease COVID-19, including restricting face-to-face contact with those we serve. This also means a change in how volunteer managers support volunteers.
Volunteer managers are used to having at least some face-to-face contact with volunteers and often see them at social or organizational gatherings. While volunteer managers aren't able to physically lend volunteers a hand, tap them on the shoulder or hand them an envelope with paperwork in it, they are able to support volunteers in a variety of other ways. It is especially important to help volunteers feel like they are still connected and part of your organization.
While physical face-to-face contact isn't allowed, Michigan State University Extension suggests volunteer managers support volunteers in the following ways:
Hold virtual open office hours via Zoom, Skype, FaceTime, etc. for volunteers to connect with volunteer managers and other volunteers.
Help volunteers learn how to use Zoom, Skype, FaceTime or the virtual platform of their choice so they feel more comfortable using it with program participants. "Host a virtual Michigan 4-H meeting" is a resource volunteer managers can share with volunteers to help them if they decide to hold virtual meetings with program participants.
Reach out to each group, committee or club to meet virtually (Zoom, Skype, FaceTime) as a group and connect.
Send emails to volunteers letting them know they are supported, important and an integral part of the organization.
Keep up on regular social media posts that remind volunteers about upcoming deadlines, ways to stay connected with others (e.g., Zoom, Skype, FaceTime) and expectations.
Send a handwritten card in the mail to council officers or volunteers in leadership roles letting them know they are being thought about.
Call volunteers directly who may struggle with technology options and always provide a phone-in option like a conference call.
Send a text message to a volunteer each day just to check on them and send them a quick smile.
Ask a volunteer or small group of volunteers to connect virtually with you. Choose whether an agenda is needed or if it's better to plan one open question and then let the conversation flow.
Provide your volunteers with resources they can still do with the audience they normally work with. "Ways 4-H volunteers can support youth when not in person" provides some guidance to help volunteers think about how they can support others.
Taken together during this time of limited physical contact, these strategies can help volunteers still feel connected and part of your organization. Keeping those connections, communications and relationships fresh will be important to volunteer retention and helping the organization to continue serving the people it serves.