Michigan 4-H volunteer spotlight: Lapeer County's Michelle Hedgcock
Michigan 4-H volunteers are finding creative ways to continue connecting with Michigan 4-H'ers during social distancing. Read about one these Michigan 4-H volunteers and what she is doing.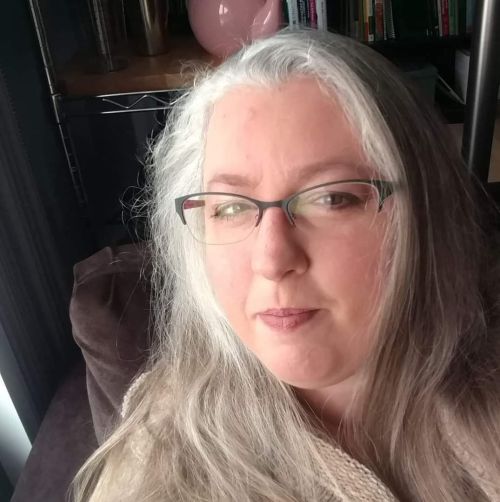 During the unprecedented COVID-19 pandemic and social distancing restrictions, Michigan State University Extension volunteers are finding new, unique and creative ways to reach youth. Michigan 4-H is excited to spotlight a few of these volunteers and their efforts, as well as provide tricks, tips and tools other volunteers can apply in their own support of 4-H youth.
Often times, when 4-H families talk about their experiences in 4-H, they reflect fondly about their experiences as 4-H youth participants. That's exactly the case for Lapeer County 4-H volunteer Michelle Hedgcock. Hedgcock recalls that her 4-H leader was such an encouraging mentor to her that when her own daughter was old enough to join 4-H, she sought out the same woman who had served as 4-H leader in hopes of gaining the same experience for her daughter.
As regularly occurs in 4-H, being a parent of a 4-H'er often means you become a volunteer. Fortunately for the Lapeer County 4-H program, Hedgcock has served as a volunteer for over six years, making huge impacts on her daughter and other youth in the community.
Hedgcock is the founder and 4-H leader of the Imagination Unlimited 4-H Club. It's a club with primarily older youth that focuses on preparing for a successful future. The youth have decided to focus on project topics such as budgeting, record keeping, the importance of college scholarships, and how to complete college and job applications. Most recently, the Imagination Unlimited 4-H Club has explored, discussed and investigated ways to go to college debt-free, choosing the right school, working while in college, saving money, and paying for school as you go. These are all topics Hedgcock encouraged the youth to dig into while supporting them, guiding them toward resources, and encouraging them to continue researching options that would be best for them.
Kathy George, Lapeer County 4-H program coordinator, says, "Michelle wanted them to go deeper and talk with the members about spending habits. She reached out to me for more resources and we worked together with an MSU Extension educator in Wayne County to provide specialized trainings for the youth about financial education. Michelle has been creative, innovative and inspiriting to the youth throughout these educational experiences."
Throughout the COVID-19 pandemic, Hedgcock has remained engaged with the youth in her 4-H club. She says that if she could share a tip with other 4-H volunteers, it would be that "finding a topic that is age appropriate that interests kids is definitely a key." Hedgcock adds that she's already started thinking about ways to be successful in the 2020-2021 program year if we continue virtual programs. She plans to continue letting the youth decide what projects and activities they will do while she helps make the necessary connections.
Hedgcock says, "4-H was an important aspect of my childhood and exposed me to skills and activities that I otherwise wouldn't have." In return, that's exactly what she's doing for the youth in her club. She's inspired by seeing the youth take on leadership roles and help their fellow club members to gain skills. "Knowing that growth and those skill will help them in their adult lives to be productive and successful individuals is what keeps me dedicated to working with them," she says.
Michigan 4-H volunteers play an important role in connecting with 4-H youth during these times. There are many ways that volunteers can connect with youth when they cannot meet in person. Additional resources can be found on MSU Extension's Remote Learning and Resources website.