Michigan 4-H volunteer spotlight: Kent County's Kristi Rozeboom
Michigan 4-H volunteers are finding creative ways to continue connecting with Michigan 4-H'ers during social distancing. Read about one these Michigan 4-H volunteers and what she is doing.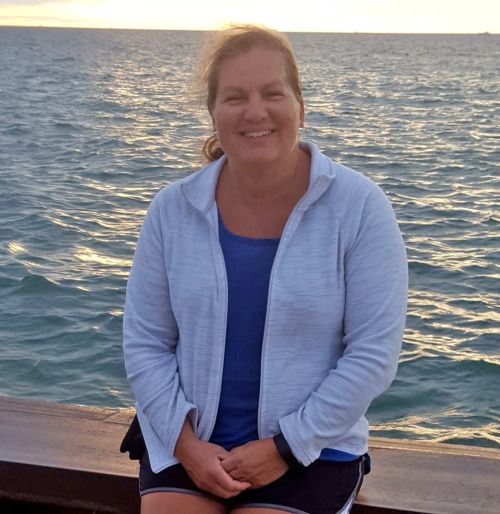 During the unprecedented COVID-19 pandemic and social distancing restrictions, Michigan State University Extension volunteers are finding new, unique and creative ways to reach youth. Michigan 4-H is excited to spotlight a few of these volunteers and their efforts, as well as provide tricks, tips and tools other volunteers can apply in their own support of 4-H youth.
Kristi Rozeboom's first 4-H experiences were as a member. She has fond memories of attending the Kent County Youth Fair with her horses. She passed her love of horses down to her six children and 18 years ago, she became a 4-H leader with the Kent County Perfect Partners 4-H Club. Rozeboom quickly became involved in the horse program committee and has remained with this committee for 17 years.
When her children aged out of 4-H, Rozeboom thought she might find a new volunteer position, but then her first granddaughter joined her 4-H club and reignited her passion for everything 4-H. She has served in many other roles in the KC horse program over the years and is currently president of the KC Horse Leaders. She loves working with the other volunteers who serve on the executive committee. Rozeboom says, "I love kids and I love animals, so being a 4-H leader has been the best of both worlds. I love to see kids have fun, set goals, work as a team and practice good sportsmanship."
When social distancing efforts began, most of Rozeboom's 4-H members were not receiving homework from their schools. She decided it was great time to provide some additional educational programming for her club. Rozeboom utilized a series of Michigan 4-H Horse Program Lunch and Learn lectures hosted by MSU Extension educator Taylor Fabus to provide content for the club to watch together via Zoom. Members selected the topics to view and they used this time to complete record books and reports.
Rozeboom works closely with 4-H program coordinator Alexis Garbo, who assisted with the technology and hosting the club Zoom meetings. Perfect Partner 4-H face-to-face club meetings are educational and fun. Learning occurs through a combination of teamwork and games. While challenging, Rozeboom and her club have found ways to keep these core values throughout distance meetings. Most important to this club is that Zoom provides a platform for members to stay connected.
During meetings, Rozeboom has youth share information from reports they wrote on a variety of topics for their record books. She then quizzes them on the Lunch and Learn videos with age appropriate questions that she creates ahead of time. "My members have adjusted really well, and we are happy to stay connected," Rozeboom says.
There are two tips Rozeboom would like to share with other Michigan 4-H volunteers seeking to connect with youth in the virtual world:
Find existing virtual curriculum and learning opportunities to enhance meetings. When referencing the Lunch and Learn lectures, Rozeboom says, "We have really enjoyed them and they have saved me so much time!"
Collaborate with your 4-H program coordinator to access and navigate technology. MSU Extension has resources that volunteers can utilize to stay connected with clubs. While it might be intimidating at first, Zoom has been easy for this club to use and meetings have gone better than anticipated.
Michigan 4-H volunteers play an important role in connecting with 4-H youth during these times. There are many ways that volunteers can connect with youth when they cannot meet in person. Additional resources can be found on MSU Extension's Remote Learning and Resources website.