Michigan 4-H volunteer spotlight: Eaton County's Donyaellie Wheaton
Michigan 4-H volunteers are finding creative ways to continue connecting with Michigan 4-H'ers during social distancing. Read about one these Michigan 4-H volunteers and what she is doing.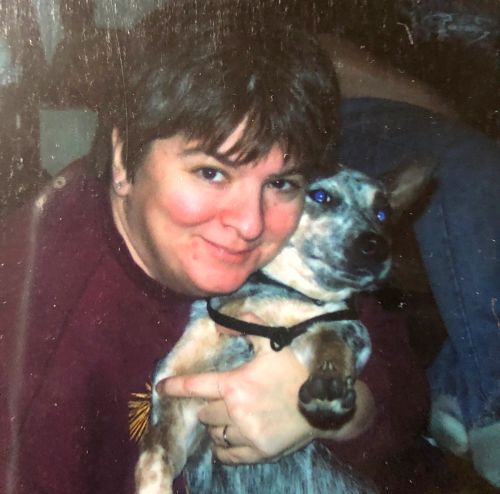 During the unprecedented COVID 19 pandemic and social distancing restrictions, Michigan State University Extension volunteers are finding new, unique and creative ways to reach youth. Michigan 4-H is excited to spotlight a few of these volunteers and their efforts, as well as provide tricks, tips and tools other volunteers can apply in their own support of 4-H youth.
Donyaellie Wheaton has been an Eaton County 4-H volunteer for 25 years and is highly engaged in many aspects of the Eaton County 4-H program. She is the club administrative leader for the Millerburg 4-H Club, the largest club in Eaton County, with an average of 80 to 90 4-H members per year. She is also very active with the sheep and dog project areas, is sheep superintendent for the Eaton County Fair, and received the Eaton County 4-H Council Friend of 4-H award in 2017, along with her husband, in recognition of her many years of service and always going above and beyond for the 4-H program.
During our current challenging times, Wheaton has continued to be a highly involved volunteer and has found ways to support her 4-H club through virtual platforms. She has facilitated daily challenges for members of her 4-H club on the club's private Facebook group page. The challenges have ranged from photography, drawing, engineering, crafts, livestock and community service, to name a few, and then she asks youth to report back their results on the group Facebook page.
Savannah Mauk, Millerburg 4-H youth club president, shares that, "Donyaellie has quickly learned how to best utilize the Zoom platform so that we may continue our 4-H learning during this time period."
Wheaton has hosted and co-hosted meetings and classes for club members on Zoom around mirror etching, dogs and sheep. To keep the learning going in between the Zoom sessions, she is recording tutorial videos specifically for the dog project area. Videos have focused on the different commands in obedience, patterns in showmanship and agility. When helping youth with the dog project area, Wheaton shared that agility is a challenge as not everyone has the apparatuses of tunnels and jumps with which to practice. Her agility tutorials get creative by using items from around her house including chairs, hula hoops, sheets, 5-gallon buckets, car ramps, benches and more.
"If I can do it with these items then anyone can do it," said Wheaton.
There are two tips that Wheaton would like to share with other Michigan 4-H volunteers seeking to connect with youth in the virtual world:
We can continue to model projects to youth by recording videos and sharing them with 4-H'ers. Then when you bring the group together by video conference, youth can practice the skill from the video and the volunteer can observe and provide feedback for improvement.
It is important to stay in touch, and she does this by having an online space for the club. With an online space, you can quickly share videos, challenges, information about upcoming meetings and other activities club members can participate.
Michigan 4-H volunteers play an important role in connecting with 4-H youth during these times. There are many ways that volunteers can connect with youth when they cannot meet in person. Additional resources can be found on MSU Extension's Remote Learning and Resources website.