Michigan 4-H volunteer spotlight: Bay County's Rachel Sprunger
Michigan 4-H volunteers are finding creative ways to continue connecting with Michigan 4-H'ers during social distancing. Read about one these Michigan 4-H volunteers and what she is doing.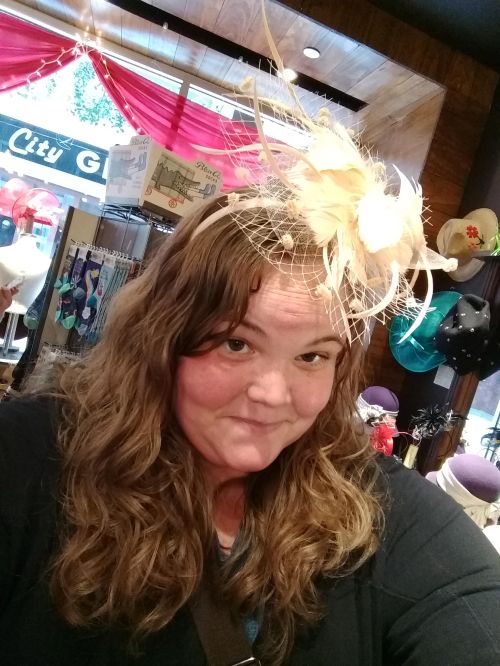 During the unprecedented COVID-19 pandemic and social distancing restrictions, Michigan State University Extension volunteers are finding new, unique and creative ways to reach youth. Michigan 4-H is excited to spotlight a few of these volunteers and their efforts, as well as provide tricks, tips and tools other volunteers can apply in their own support of 4-H youth.
Rachel Sprunger started volunteering with MSU Extension in February 2020 to help lead 4-H SPIN Clubs to support 4-H STEAM Corps programming in Bay County. While it has been a short time of involvement with the program, she has jumped right into either leading by herself or co-leading 4-H SPIN Clubs with AmeriCorps member Lance Fowler.
During these unique times, Sprunger is turning a program that would normally be facilitated in a face-to-face format into online interactions for youth all ages across the state. She has creatively come up with ideas to provide different types of virtual tours and trips that families can take from the comfort of their own home. She is helping design, lead or co-lead and has assisted in delivering clubs in a wide variety of topics including book club, creative writing, zipping around the zoos, themed trivia nights online, surviving a zombie apocalypse, and creatures of the deep.
In addition, at least two more club ideas are in the works: USA Road Trip and Around the World in 6 Days. Sprunger uses her creativity to help develop six to eight sessions for each club that expose youth to 4-H will engaging them in new experience.
There are three tips Sprunger would like to share with other Michigan 4-H volunteers seeking to connect with youth in the virtual world:
Get into it. It doesn't matter if you're working with them to open up their own imagination or guiding them on a tour through the zoo. You have to put your whole self into it otherwise your audience won't get into it either. Even if sometimes you feel a little crazy while doing it, go ahead, do it anyway!
Make sure to take the attendee's questions and comments seriously. If you're collecting them at the end of the session to answer at the start of the next, make sure to read through them all. It shows that you care and you want to hear what they have to say. This also helps you give them what they want.
Take the time to be present. That means put your distractions away. While we can't be there in person, have the screen show that you're focusing on the programming. You are showing the youth this is your only focus right now—they'll be more willing to receive the information.
Finally, Sprunger says, "Take the time to look up webcams, filter through videos when you don't have webcams, or get creative. Also, do your research. Don't just Google something, actually take the time to build up what you're going to share. Show off your creative skills, add some color and make it appealing so they'll want to join. The youth will love it and they'll be more likely to take advantage of those opportunities that are being offered. Listen to what they have to say. By listening to what they want, you make it more user friendly and you'll have more participation."
Michigan 4-H volunteers play an important role in connecting with 4-H youth during these times. There are many ways that volunteers can connect with youth when they cannot meet in person. Additional resources can be found on MSU Extension's Remote Learning and Resources website.