Trends in food packaging
How a focus on the environment and innovation are changing the online food packaging landscape.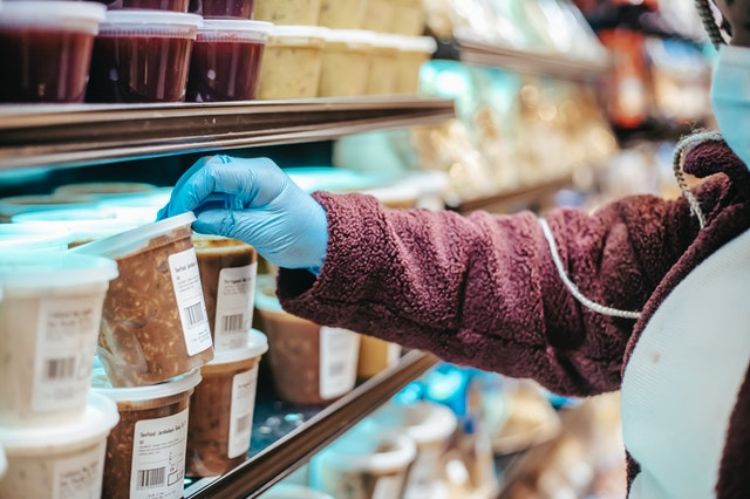 Global food supply chains are still being challenged by the impacts of the pandemic, which Michigan State University Extension's Product Center innovation counselors continue to help food businesses overcome. Packaging shortages in plastic cups, lids and takeout containers are just a few examples, according to an article appearing in Business Insider by Mary Meisenzahl. There is, however, a long-term shift also occurring in food packaging. According to Mintel in their "Food Packaging Trends US 2021" report, the industry is reacting to online, environmental and multi-functional packaging trends.
Online packaging trends
Consumers are buying more food online. According to the aforementioned Mintel industry report, more than half of consumers occasionally shop for food or drink online and nearly a quarter of consumers purchase most of their food online. Millennials and parents, who can be high-spending segments, disproportionately shop online. Food businesses must consider how online consumers will react to what they are offering.
First, how does the packaging and labeling appear online? What is legible and professional on the store shelf may not be so on a smartphone screen. Food businesses, additionally, should create professional digital photos of their product, tailored to specific online sales locations. Shipping matters too. Packaging must be hardy to potential drops while shipping. This could mean using more drop-resistant materials, like plastic packaging, or employing protective packaging solutions such as foam or bubble wrap around the product.
Consumers, according to Mintel in the figure below, ascribe different importance to packaging elements viewed on the store shelf (blue line) and online (purple line). Food businesses need packaging that performs well in these different spaces.
Environmental packaging trends
Sustainable packaging is a prominent trend, which is growing. According to the Mintel "Food Packaging Trends US 2021" industry report, "environmental responsibility factors into the purchase choice of 56% of shoppers at least half the time." An additional 26% of consumers expect that this thinking will impact their shopping preferences in the future. Young shoppers demonstrate a disproportionately higher willingness to pay for environmentally friendly packaging.
Environmentally friendly packaging is a broad term. According to an article by Heven Haile for The Food Institute, Burger King is an example of a business piloting renewable and recycled containers in some stores. Mars Wrigley and Taco Bell are making commitments to reusable, recyclable or compostable packaging. Depending on the customer, sustainable packaging could mean:
Recyclable
Biodegradable
Reusable
Made from recycled material
Compostable
Plant-based
To be successful in the marketplace, a brand must practice and communicate how packaging is environmentally friendly.
Packaging innovations
Innovations are occurring every day in food packaging. One area of innovation, according to Mintel, is in multi-functional packaging. This packaging could, for example, be resealable, microwavable or portable. These innovations can be paired with trends in zip-closures, pop-up bags or transparency windows. What is important for food businesses is that packaging innovations align with competitive strategy and the product. A transparency window, for example, may help demonstrate freshness, but not if the product appears worse through the window than it would if displayed as an image on a preprinted package.
MSU Product Center
Packaging is an important marketing and operational decision for food businesses. Consider working with the MSU Product Center to examine costs and marketing options for various packaging solutions. The MSU Product Center is an organization that brings together on-campus expertise in the sectors of food, agriculture, and natural resources to help entrepreneurs define and launch innovative products. Field-based innovation counselors advise entrepreneurs on business planning, regulatory requirements, and product development needs. To access business development assistance, select the request counseling tab on the MSU Product Center website or call (517) 432-8750.