Using lignin as a sustainable alternative in biobased adhesives
Mojgan Nejad, an assistant professor in the Department of Forestry at Michigan State University, has been working with wood panel producers and adhesive manufacturers for several years in pursuit of alternatives to petrochemicals.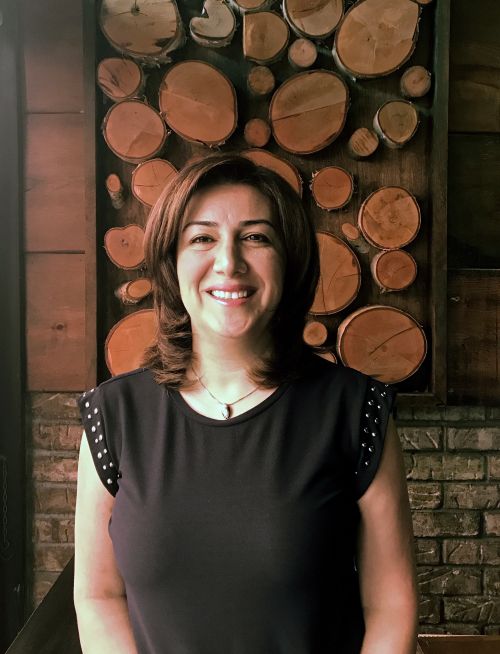 Gloomy climate change projections – and the public pressure that comes with them – have industries around the world looking for more sustainable ways of doing business. But adoption of environmentally friendly practices has been slow.
In many cases, cost is a prohibitive factor, especially for companies that rely on petrochemicals — chemicals derived from petroleum.
Mojgan Nejad, an assistant professor in the Department of Forestry at Michigan State University, has been working with wood panel producers and adhesive manufacturers for several years in pursuit of alternatives to petrochemicals.
She is particularly interested in finding a replacement for phenol formaldehyde resins, which are used in the adhesives that bind plywood, oriented strand board (commonly known as OSB) and laminated veneered lumber. From floors and roofs to cabinets and furniture, a multitude of materials are rooted in phenol. These adhesives are especially effective because they repel water.
Nejad has successfully replaced phenol with lignin, a byproduct of paper and biofuel production.
"In nature, lignin is the natural glue in plants that helps hold plant cellulose fibers together," Nejad said. "Lignin is a great candidate to replace phenol in phenolic-based glues for many reasons. Lignin is a polyphenolic compound that makes up almost one quarter of the dry mass of every tree, so it's abundant.
"As an underutilized product of biomass, it has very low cost. It's also not susceptible to the fluctuation of the price of oil the way petrochemicals are, so it can help stabilize costs in the housing construction industry.
Nejad and her team tested plywood samples made with lignin-based adhesives under the same temperature, pressure and time conditions that plywood made with phenol-based adhesives is tested. The results showed that the lignin-based adhesive performed comparably to phenol-based glue in both wet and dry conditions.
Previous researchers had only been able to replace half of the phenol in their adhesives with lignin, due in part, Nejad said, to the type of lignin they were using. Her team used lignin derived from corn stover – the stalks, leaves and cobs left over after harvest. Corn stover is popular in ethanol production, which leaves lignin behind as a byproduct.
There is a great potential for lignin, something that was once thought to hold little value. So many benefits can be realized – to building industries in particular. It's our job to make sure that we're approaching our work in all industries in sustainable ways. Mojgan Nejad, assistant professor, MSU Department of Forestry
In addition to their sustainability and low cost, lignin-based adhesives hold other advantages over their phenol-based counterparts. As mentioned earlier, lignin-based adhesive costs don't fluctuate with the oil markets the way phenol-based adhesive costs do. Neither do they pose the same health risks to workers in manufacturing plants as phenol-based adhesives.
"We're developing a new group of biobased adhesives that can provide job opportunities in the paper and bioethanol industries because we're finding new value-added opportunities for their byproducts," Nejad said. "Hopefully that means creation of new jobs in pulp and biofuel industries, while creating a safer workplace for employees working in adhesive industries by using renewable natural raw materials."
Nejad's group published a paper with their initial findings in early 2017. In 2018, the Adhesive and Sealant Council, a national organization that promotes career education and industry collaboration, recognized Nejad's work with an Innovation Award.
"This proof of concept has resulted in many people from all kinds of industries reaching out," Nejad said. "They want to know how they might be able to incorporate more sustainable, renewable materials into their products."
Nejad has received grants from the U.S. Department of Agriculture's National Institute of Food and Agriculture and the U.S. Department of Energy. She has also received funding from multiple industries to develop biobased resins. Companies are interested in replacing bisphenol A (commonly known as BPA) with lignin in epoxies, incorporating lignin into polyurethane, and creating biobased foams and coatings.
With additional funding, the team is working to compare lignins from a variety of sources, including hardwoods, softwoods and annual crops, while also exploring new lignin extraction processes.
"There is a great potential for lignin, something that was once thought to hold little value," Nejad said. "So many benefits can be realized – to building industries in particular. It's our job to make sure that we're approaching our work in all industries in sustainable ways. That benefits everyone in the future."