W.K. Kellogg Experimental Forest to host research field day in June
MSU Forestry faculty to highlight ongoing research and outreach programs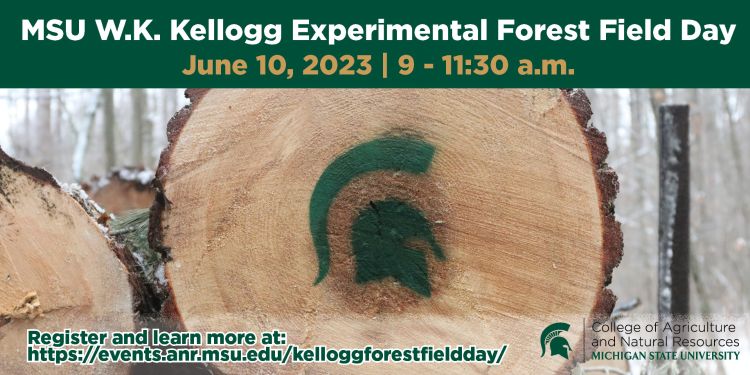 Augusta, MI – Michigan State University W.K. Kellogg Experimental Forest will host a field day on June 10 from 9 a.m. to 11:30 a.m. to showcase ongoing forestry research and outreach programming that supports Michigan's forest industries and arborists. The public is invited to attend.
W.K. Kellogg Experimental Forest, a MSU AgBioResearch station in Augusta, Michigan, is home to 716-acres of forestland that supports world-renowned research on tree breeding and genetics, planting techniques, and plantation establishment and management.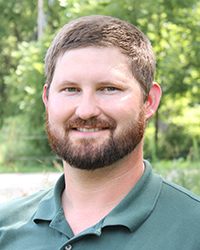 "Kellogg Forest hosts research and management programming designed to maintain healthy forests for Michigan residents, develop quality wood products for Michigan consumers and sustain Michigan's $21 billion forest-products industries," said K.J. Kettler, manager of Kellogg Forest. "MSU faculty discoveries in the areas of tree breeding, tree genetics and tree planting have informed conservation and management efforts worldwide, and much of that work is done right here in Augusta, Michigan."
Following a pancake breakfast featuring Spartan Pure Maple Syrup, MSU faculty, alongside industry experts, will discuss ongoing research and the findings that apply to forest management across Michigan. The W.K. Kellogg Experimental Forest Field Day will feature two separate tours of the research facility, with topics including:
Route A: Oak wilt, sawmill demonstration, maple syrup
Oak Wilt
Presented by Monique Sakalidis, MSU departments of Forestry and Plant, Soil, and Microbial Sciences
Michigan is at the center of an oak wilt epidemic. Oak wilt is a non-native disease that causes rapid death of red oak, and more recently has been associated with chestnut trees. Oak wilt recognition, management and research updates will be shared by members of the Sakalidis Lab at MSU.
Sawmill Demonstration
Presented by Mike Jones – President, The Walnut Council: Michigan Chapter; K.J. Kettler, Kellogg Forest Manager
A general understanding of wood utilization during a live sawmill demonstration. Participants will learn about scaling logs to determine rough board foot volume, identifying defects and discuss the process of properly storing, drying, and using rough cut lumber for projects.
Maple Syrup
Presented by Jesse Randall, MSU Forestry Innovation Center & Department of Forestry
Discussion will include a general understanding of maple syrup history and production as well as current maple syrup research which will lead to industry improvements and increased sugaring opportunities across Michigan.
Route B: Oak Regeneration, Tree Scanning and Tree Genetics
Oak Regeneration
Presented by Akihiro Koyama, MSU Department of Forestry
Objective of this study is to investigate potential factors contributing to greater oak seedling success under red pine than oak. One of the components of this study is to study biotic (e.g. plant-soil feedback) and abiotic (e.g. soil temperature and moisture) factors in field experiments. Ultimately, the project aims to help land managers and owners create healthy forest ecosystems in the Great Lake States.
Advanced Tree Measurements
Presented by David MacFarlane, MSU Department of Forestry
Advanced laser and sonic technology for forest and tree measurements will be demonstrated, including a tripod mounted terrestrial laser scanner, capable of producing 3D images of trees. Participants will be able to learn about and practice with handheld laser sonic tools.
Forest Tree Improvement - Genetics Plantations
Presented by Paul Bloese, Tree Improvement Supervisor, MSU Department of Forestry; Jeremy Johnson, MSU Department of Forestry
Forest tree improvement is an investment in the future, and MSU's Department of Forestry has been making that investment for over 60 years. This investment has paid various dividends, from increasing growth rates to developing resistance to insect and disease pests. By continuing this work, researchers aim to keep Michigan forests healthy and productive in the face of dramatically changing environments and climates.



Kellogg Forest is located at:

Register to Attend