What's missing on the grocery store shelf?
We've all noticed changes this year in what's available in the grocery store. Out of stock rates are up and prices are changing.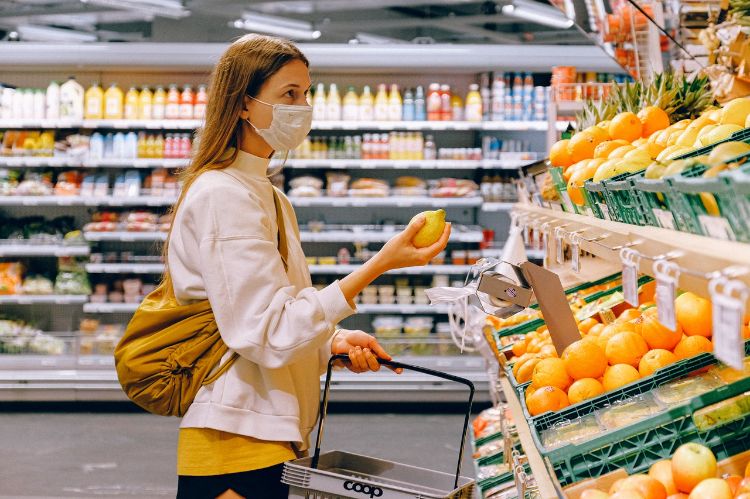 In a normal year, a grocery store sees out of stock rates of 5%-7%. If a hypothetical customer goes to purchase 20 items, on average one will be out of stock. Currently, 2020 is not a normal year. The Wall Street Journal, in a comprehensive review, analyzed and divided recent grocery trends into a period of panic buying and a new baseline. In late March, grocery demand surged as many stocked up on the essentials, which pushed out of stock rates up to 13%. Product availability has since improved and the out of stock rate is now down to 10%. This is an improvement, but not a full return to a normal supply chain.
Not an even 10%
Impacts haven't been equal across the board. There have been huge spikes in demand within certain categories, but not others. Frozen fruits and vegetables, dairy, and cookies and crackers were common out of stock categories in the spring, but have since rebounded. A particularly stark example from this period was in paper towels. At its lowest point, out of stock rates were as high as 60%. Coffee and tea, frozen meat, frozen meals, refrigerated dough, and breakfast items currently remain more commonly out of stock, according to the Food Institute.
How's production changing?
Food production has certainly ramped up to meet this unprecedented demand, but it's not always been enough to keep products in stock. Flour mills, for example, have increased production by 40% since March, but are still behind on deliveries. Large food processers, including Campbell Soup Company and General Mills, haven't been able to rebuild their inventories in order to get ahead of another possible spike in demand this fall and winter. These trends are likely to have a cascading effect within food processing. Processing capacity that is retooled to focus on producing best selling items may leave less production capacity for smaller food businesses and more niche items.
Prices are up, too
Food prices have also increased during this time, rising 5% from last year. Historically, food prices tend to increase closer to the rate of inflation, at around 2% per year. The United States Department of Agriculture Economic Research Service (USDA ERS) reports that food prices increased by a much lower 1.9% in 2019. There's a lot of variability though in current food price increases. Meat prices, for example, have increased by 9.5% from March 23 to July 12, according to the Wall Street Journal.
The Wall Street Journal suggests that this price jump may stem from the canceled in-store grocery promotions of late spring. Consumers didn't see the usual cost savings from deals that lower the overall price, like buy-one-get-one-half-off promotions. Instead, purchase limits were put on many popular items, which limit volume promotion pricing. Retailers say the re-introduction of promotions have rebounded this summer, slowing price increases since May.
MSU Product Center
The Michigan State University Product Center is working with food entrepreneurs to prepare their business for what's next. The MSU Product Center brings together on-campus expertise in the sectors of food, agriculture, and natural resources to help entrepreneurs define and launch innovative products. Field-based innovation counselors advise entrepreneurs on business planning, regulatory requirements, and product development needs. To access business development assistance, select the request for counseling tab on the MSU Product Center website or call 517-432-8750.