You might have prediabetes and not even know it
Online risk tool kit and the launch of first ever national campaign targeting adults with prediabetes.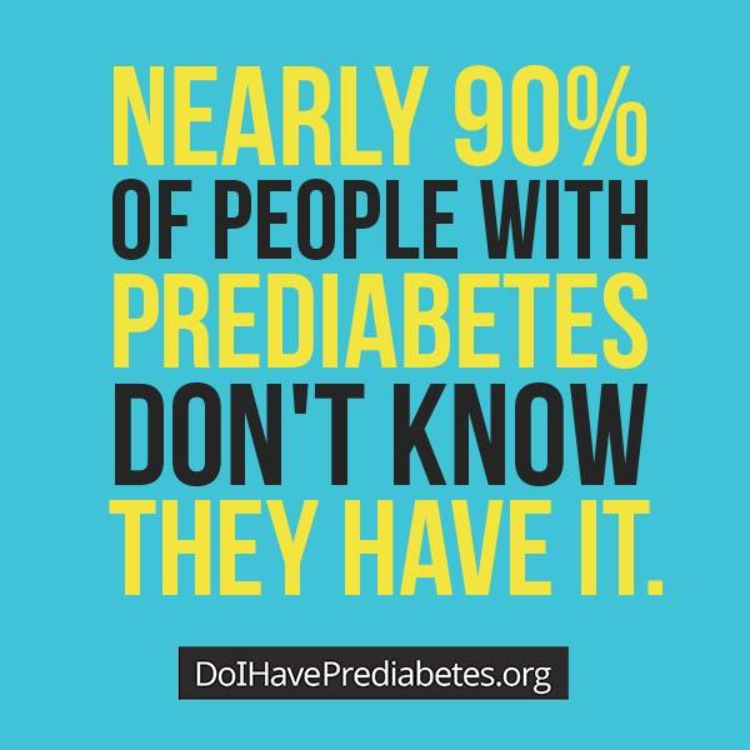 Pre-what? Many Americans do not know they have prediabetes. Prediabetes is a serious condition affecting one out of three American adults, approximately 86 million people. People with prediabetes have higher than normal blood sugar levels but not high enough yet to be diagnosed with type 2 diabetes.
Having prediabetes places someone at greater risk of developing type 2. Because prediabetes can be reversed through behavior change - weight loss, dietary changes and increased physical activity, it is important to increase awareness among those at risk. According to the Centers for Disease Control & Prevention (CDC), diagnosis is a critical component for reversing this disease and preventing type 2 diabetes. Individuals who receive a diagnosis are much more likely to positively change behavior.
As a way to increase awareness about prediabetes, the American Diabetes and Medical Associations and the CDC teamed up with the Ad Council to develop the "first national public service advertising (PSA) campaign about diabetes" launched on TV, radio, print and digital media. Described as witty and engaging, the primary message - "No one is excused from prediabetes," encourages people to take a short test to learn their risk.
In addition to the online risk tool, the campaign website includes an opportunity to register for tips and support through text messages, view the five humorous commercials, links to the National Diabetes Prevention Program and other evidence-based information displayed and designed in an easy to read format. Campaign supporters hope the messages, "communicate a sense of urgency" and encourage action.
Consider sharing the campaign with your health care providers and others in your community working towards chronic disease prevention. Don't forget Michigan State University Extension is one of four National Diabetes Prevention Providers who have received full program recognition from the CDC. Find a program in your community today!