Youth invited to join efforts that will bring awareness to mental health issues
Michigan State University Extension staff will engage with Alger County youth to highlight the role mental health plays in the lives of local youth and the Munising, Michigan, community.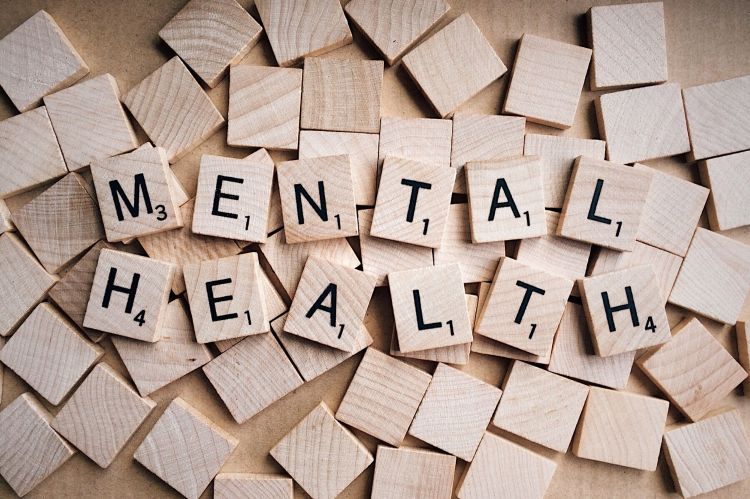 Through the eyes of a young person, what does mental health look like in a relatively small, rural community that is nestled along the shore of Lake Superior in Michigan's Upper Peninsula? That very question is the spark to a new community-based program led by staff from Michigan State University Extension that is set to launch in Munising, Michigan, in December 2018 and will continue throughout much of 2019.
Led by Liz Wiener, the MSU Extension 4-H program coordinator in Alger County, a team of local youth will explore the topic of mental health in their community over the next six months and will help to raise awareness on the topic through a variety of efforts and projects. A grant awarded to Alger County 4-H by the Michigan 4-H Walmart Healthy Habits Program will support Wiener and the team's project.
"Mental health is an important topic nationally and in our local community," said Wiener. "With this project we are nurturing a space where young people in Alger County can come together to explore what mental health looks like in our community, to make recommendations for how our community could be healthier and to offer resources to community members with the intent of raising awareness and helping to promote positive mental health."
The community-based program being offered in Alger County is part of efforts underway across the United States to promote good mental health practices and prevent mental illness. The problems these efforts are attempting to impact are significant. According to the Center for Disease Control and Prevention (CDC), just over 20 percent, or one in five children, have had a seriously debilitating mental disorder. The onset of chronic mental illness is also prevalent among children and teens. According to the CDC, half of all chronic mental illness begins by age 14 and three-quarters begin by age 24.
The Alger County youth mental health project will include a variety of elements that will engage participants and community members in the topic. A central piece of the project will be the implementation of a photovoice project led by the youth.
Photovoice is a participatory action research method developed in the 1990s by Caroline Wang and Mary Ann Burris. According to Wang and Burris, the three main goals of photovoice are to enable people to record and reflect their community's strengths and concerns; promote critical dialogue and knowledge about important community issues through large and small group discussion of photographs; and reach policy makers.
During the photovoice portion of the project, Alger County youth will develop research questions related to community mental health and will then explore their research questions as they take photographs to represent themes related to the topic of mental health in their community. Additional photography-based projects will be used by the team to engage a larger number of Alger County youth in the project who are not directly working on the project team.
The culmination of the project team's efforts will be a community event in May 2019, which will feature a gallery of photographs created during the project, as well as a screening of the documentary movie "Suicide: The Ripple Effect". According to the CDC, suicide is the 10th leading cause of death in the United States and the second leading cause of death among people aged 15-34. The documentary, as described on its website, highlights the journey of Kevin Hines, who at age 19 attempted to take his life by jumping from the Golden Gate Bridge. Today, Hines is a world-renowned mental health advocate, motivational speaker and author who travels the globe spreading a message of hope, recovery and wellness.
The first meeting of the mental health project youth team will take place Dec. 18, 2019 from 6-8 p.m. at the Alger County MSU Extension office, 9526 E. Prospect St. #1 Munising, MI 49862. Youth interested in being a part of the project should contact Liz Wiener at 906-387-2530 or wienerel@msu.edu. Additional meetings will be held throughout 2019 and youth are always welcome to join.