Online Courses: Tools at MSU
This page includes resources for offering content online through videoconferencing/Zoom and D2L online/blended courses. It also includes information Spartan 365 Teams to foster collaboration within a work team or group of individuals. Request Help: Specific requests for assistance (Zoom, D2L, Teams, Videos) can be make by emailing: msue.online@msu.edu. If you aren't sure where to begin with your program, check out the following resource: Adapting a Face-to-Face Program into an Online Context.
Click on the Zoom & MediaSpace Resources button for more details or go to: Zoom/MediaSpace. Selected resources are listed below.
NEW ONLINE COURSE - Best Practices for Designing & Delivering Zoom Meetings & Webinars: Zoom meetings, Zoom webinars, and best practices for developing engaging virtual learning environments for your participants: REGISTRATION IS NOW OPEN!
Hosting 4-H Meetings Online Tip Sheet (4-H Leadership and Civic Engagement Team): Hosting 4-H Meetings Online.
NOTE: All MSU faculty/staff can hold a Zoom Meeting with up to 300 participants and a Zoom Webinar with up to 500 participants.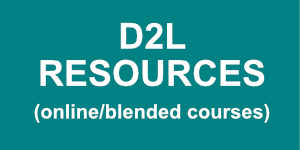 Click on the D2L Resources button for more details or go to: D2L Resources. Selected resources are listed below.

Building Your Own Online/Blended Course: If you want to explore building an online course site for your program you may submit a request by completing this form: MSU Extension Online Course Site Request Form.

A course template will be created for you including MSU Extension branding, a sample announcement, MSU Discovery Services Help Desk information, and more!
You will receive assistance in developing a course based on learning outcomes and assessment requirements, and the course will reflect appropriate virtual teaching strategies.
We will create engaging learning activities that meet instructional objectives.
We will implementing online learning technologies and pedagogical models relating to virtual programming.

If you are ready to explore online/blended courses, please contact Gwyn Shelle heyboerg@msu.edu or Alan Pilkenton pilkento@msu.edu (CYI courses only) for assistance with building your course - we look forward to working with you!

Quickstart Guide for Designing an Online Course: Check out this page for information on quickly setting up a D2L course site: A Quickstart Guide to Designing a D2L Course.
NEW ONLINE COURSE: Designing Online Extension Programs: Have you thought about developing an online or blended course for your program? Register for this self-paced, 4-session online training to get started on the right path! Designing an Online and Blended Course Registration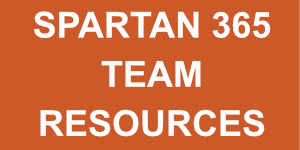 Click on the Spartan 365 Teams button for more details or go to: Spartan365 Teams. Selected resources are listed below.
Spartan 365 Team for Digital Strategy: You can self-enroll in the following MSU Extension Team MSUE Digital Strategy to share ideas and questions for offering content online (webinars, online courses, blended courses, etc.).