Plat Books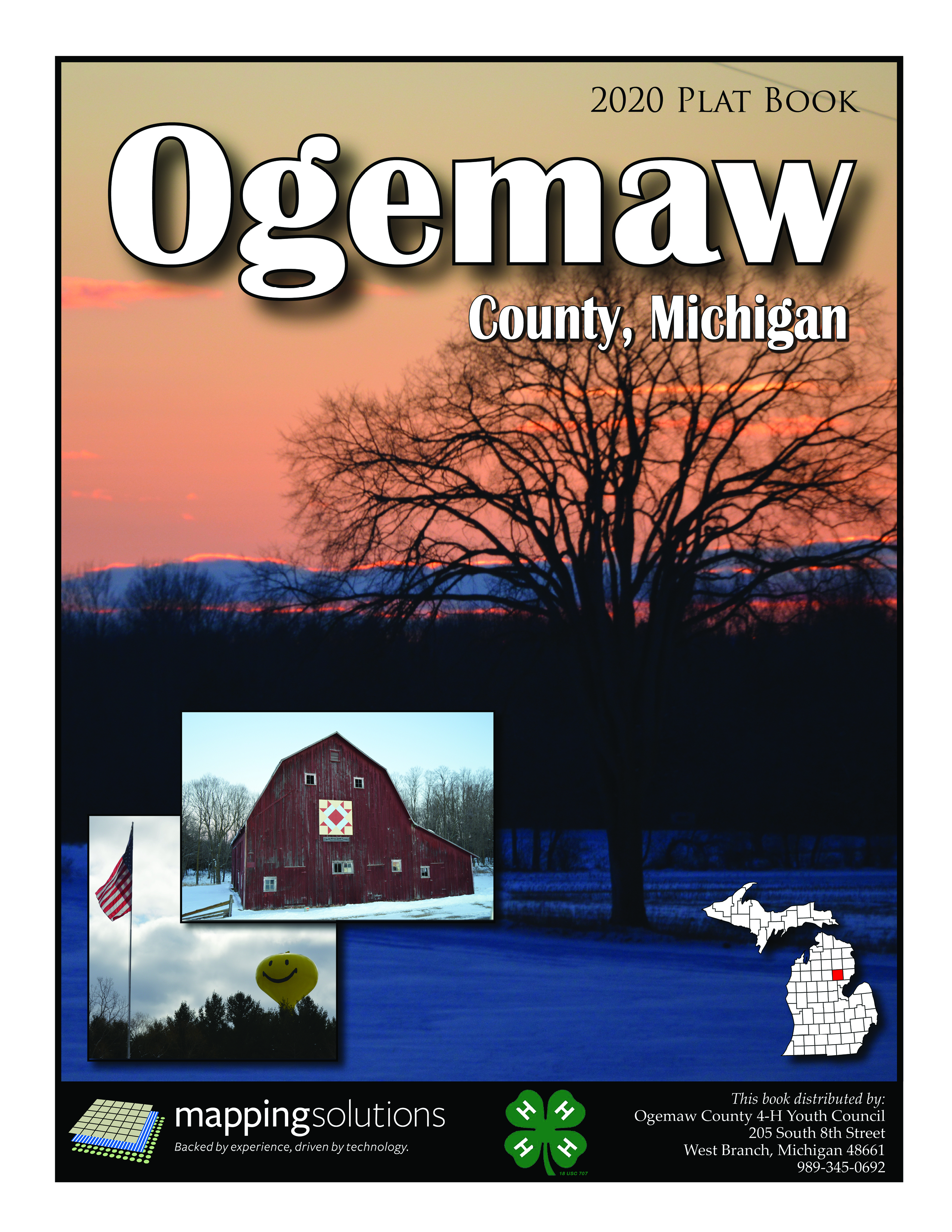 Ogemaw County Plat Books 2020 Edition are sold by the Ogemaw County 4-H Council for $35.00 ($39.00 if shipped)
The money raised from the sale of these plat books helps fund 4-H programs in Ogemaw County, provides scholarships for local youth to participate in 4-H programs locally and statewide, and provides scholarships for high school seniors entering college.
Plat books are available at the Ogemaw County MSU Extension Office, The Ogemaw County Register of Deeds Office, Rose City City Hall and the Ogemaw County Herald Office.
To order an Ogemaw County Plat Book (published in 2020), please fill out this form. Payments for plat books can be accepted as cash or check only, no debit/credit cards taken at this time.
Call ahead to make sure businesses are open!
Ogemaw County Herald

215 W Houghton Ave.

West Branch, MI 48661

989-345-0044

Ogemaw County Register of Deeds Office (Inside the courthouse)

806 W Houghton Ave.

West Branch, MI 48661

989-345-0728

Rose City-City Hall

410 N Williams St.

Rose City, MI 48654

989-685-2103

MSU Extension Office - West Branch

205 S 8th St

West Branch, MI 48661

989-345-0692