Statewide Events & Programs
Michigan 4-H Animal and Veterinary Science Camp
Michigan 4-H Animal and Veterinary Science Camp is for youth who are interested in exploring animal and veterinary science related projects and activities. Participants must be ages 13 to 17 as of January 1 of the current programming year.
This five-day pre-college program held at Michigan State University is a partnership with the Michigan 4-H Youth Development, MSU Department of Animal Science, and MSU College of Veterinary Medicine. Youth will explore fields relating to animal and veterinary medicine as well as participate in numerous hands-on learning activities. Participants will also gain animal handling experience while having the opportunity to visit and explore MSU farms and facilities. Throughout the week, teens will work their way through a veterinary science case study as a team and create a presentation to be critiqued by veterinarians. This is a fun and interactive camp that will allow youth to conduct activities, ask questions, and problem-solve. Additionally, this camp will help youth explore various animal-related career fields while reflecting on their experiences and community programs.
---
4-H Great Lakes Natural Resources Camp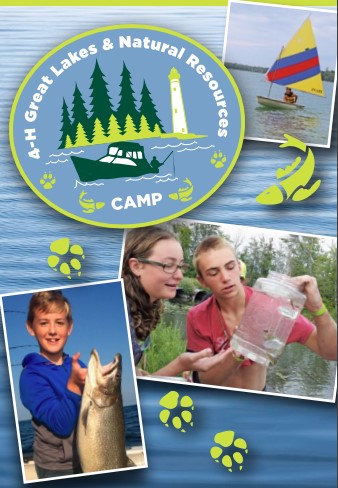 Young teens have fun and amazing outdoor hands-on learning experiences as they go charter fishing, snorkeling, sailing, hike through forests, wade through wetlands, explore dunes and more! This really fun MSU pre-college program could be the highlight of your summer - it could even change your life!
Learning sessions and recreation are designed to:
Increase teens' appreciation and enjoyment of the outdoors, natural resources, and science.
Increase teens' knowledge about the Great Lakes, natural resources ecology and management issues.
Develop strong attitudinal attachment to Michigan's unique natural resources and bioregional features.
Foster scientifically rooted environmental stewardship.
Develop and expand career and personal interests.
Develop leadership skills and self-confidence.
Increase social and academic skills needed for a successful transition to college and life as an adult.
---
Statewide Events Calendar