Bino Temé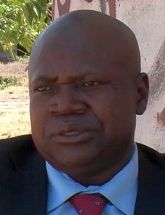 Department of Agricultural, Food, and Resource Economics
Associate Professor, International Development
Bamako, Mali
temebino@msu.edu
Degree:
Ph.D., University of Dijon
DEA, University of Dijon
Diplôme d'Ingénieur des sciences appliquées, Institut Polytechnique Rural de Katibougou (IPR), Mali.
---
Dr. Bino Temé was the fixed-term coordinator of MSU's Mali-based research, outreach and capacity-strengthening programs. He was appointed as Associate Professor, International Development, in AFRE in January of 2015. He holds a PhD in Agricultural Economics from the University of Dijon (France) and previously served for 12 years as Director General of Mali's national agricultural research institute (IER) and as Director of Mali's Planning and Statistics Unit for Rural Development, where he oversaw the development of Malian government's agricultural development strategy and investment plans. He is currently working on Feed the Future Innovation Lab for Food Security Policy: Mali.