David Ortega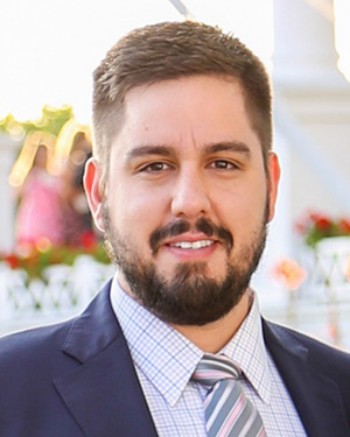 Department of Agricultural, Food, and Resource Economics
Associate Professor
Telephone: 517-353-2981

446 W. Circle, Dr., Rm 317A, Morrill Hall of Agriculture
East Lansing, MI 48824-1039
Area of Expertise:
Food and Agricultural Economics
---
Degree:
Ph.D., Purdue University
M.S., Purdue University
B.S., University of Florida
---
Publications on Google Scholar
David Ortega is an Associate Professor at Michigan State University. He is appointed in the tenure system. His research and education program is strategically positioned at the nexus of food marketing, agribusiness management, and international development. David's research spans a range of topics in domestic and global agrifood systems, and focuses on understanding consumer, producer and agribusiness decision-making to better inform food policies and marketing strategies. Current research topics include demand for food safety in China, emerging markets for US products, climate change adaptation, and sustainable agricultural intensification. David teaches two upper level undergraduate courses, FIM335 Food Marketing Management, and FIM460 Retail Information Systems. He is currently working on Feed the Future Innovation Lab for Food Security Policy: Africa Great Lakes Region Coffee Support.
Professional Interests
Consumer and Producer Behavior
Food Marketing
Experimental Economics
Teaching Experience
FIM 335 Food Marketing Management (2014/Spring Semester)
RET 460 Retail information Systems. (2014/Spring Semester)