Jason Rowntree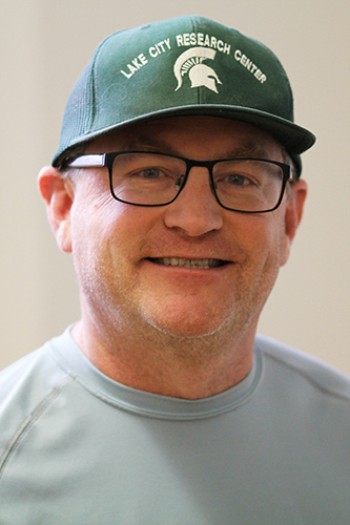 Department of Animal Science
C.S. Mott Professor of Sustainable Agriculture
---
Upper Peninsula Research and Extension Center
Associate Professor - Animal Science
Telephone: 517-355-8443

2265G Anthony Hall
Area of Expertise:
Beef Cattle and Forage Utilization
---
Degree:
BS, Texas A&M University
MS, Mississippi State University
PhD, Michigan State University
---
Affiliations
Faculty Coordinator - Upper Peninsula Research and Extension Center
Faculty Coordinator - Lake City Research Center
Extension
Grazing and Grass Finishing Education
Savory Institute, Advisor and Educator
Research
Two massive hurricanes devastated Louisiana agriculture in 2005. While helping farmers recover from the twin disasters, Dr. Jason Rowntree then realized his life's work would be developing systems to increase the resilience of food production worldwide. As an associate professor of Animal Science at Michigan State University, he coordinates Lake City and UPREC AgBioResearch and Extension Centers where he addresses economic, environmental and social complexity in agriculture. He has obtained more than $6 million in funding to study how grazing livestock can improve land and mitigate climate change by capturing carbon and providing other ecosystem services. As an affiliate of the Center for Regional Food Systems, he strives to increase local food systems that strengthen local communities. He is former chair of the Grassfed Exchange, a leading U.S. grass-fed beef educational organization, serves on the board of the American Grassfed Association, is an accredited Holistic Management Educator and is an advisor of Standard Soil, a startup corporation that aims to meet the nation's growing demand for grass-finished beef while restoring the ecosystems they manage.
Jason's objective is to develop low-cost, low-input beef production systems for the Upper Great Lakes. As Faculty Coordinator of Lake City Experiment Station, his research and extension focuses on forage utilization of grazing beef cattle, extending the grazing season and forage-finishing. Another facet of his work is to improve economics of small and medium size beef producers through local and regional beef production and distribution system development. Bovine tuberculosis is a challenge to northern Michigan beef cattle producers, and they aim to develop holistic approaches to beef cattle and white-tail deer management through selective forage plot establishment, hay feeding and fencing strategies.
Publications