MSU researchers play pivotal role in new $19M grazing, soil health project
Spartan scientists lead several aspects of research to understand how grazing management affects soil health and farmer well-being.
LAKE CITY, Mich. — On a chilly, early June morning in Lake City, Michigan, Jason Rowntree is in his element. The native Texan isn't a fan of the sub-50 degree temperature, but there are few places he'd rather be.
More than 40 members of a $19 million project he co-leads are at the Michigan State University Lake City Research Center to take soil samples, assemble onsite ecosystem monitoring towers that measure carbon flow, and discuss parameters of the six-year effort.
The project is called Metrics, Management, and Monitoring: An Investigation of Pasture and Rangeland Soil Health and its Drivers (3M). Funders are the Foundation for Food & Agriculture Research, Noble Research Institute, Greenacres Foundation, The Jones Family Foundation and ButcherBox.
When asked what this day means to him, Rowntree, the C.S. Mott Professor of Sustainable Agriculture in the MSU Department of Animal Science, beams with pride.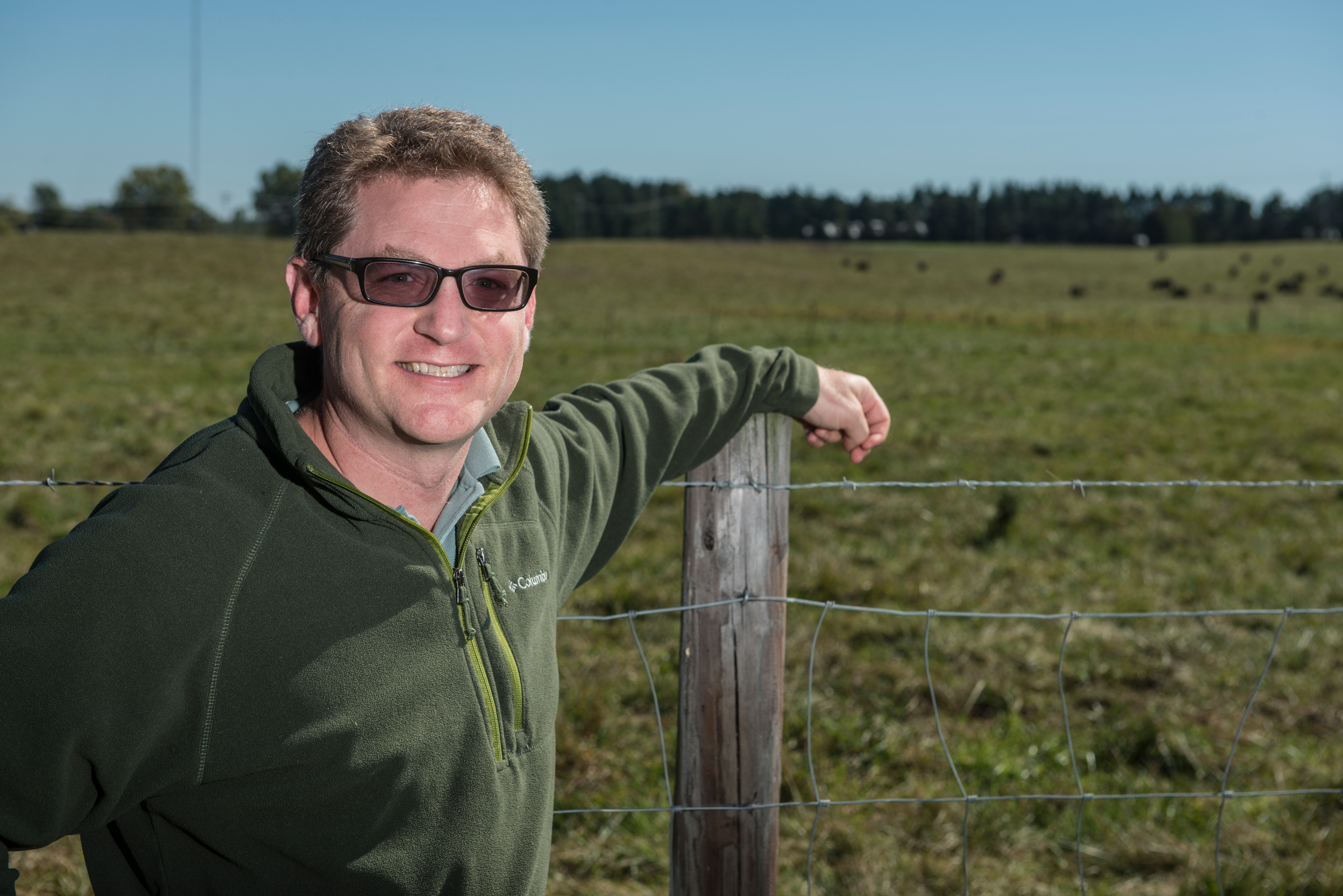 "This time in my career here at MSU really marks a culmination of 13 years of work in Lake City," he said. "Our overarching goal has always been to look at how management of grazing livestock influences ecological function — carbon, water, biodiversity — all the things that are necessary for a stable environment.
"Through those 13 years, I've met a lot of colleagues, and now we've been able to come together to plan and execute what's, to my knowledge, the largest project in the U.S. with respect to looking at how management influences these metrics in grazing landscapes."
Rowntree, who directs the MSU Center for Regenerative Agriculture, gushes about the carefully assembled team — many of whom work for or were educated at MSU.
"We've been able to put together a really diverse team throughout the U.S. and the world that isn't only looking at how water is cycling or how we're capturing energy, but also looking at 60 producers across the U.S. and understanding how they make decisions," he said. "Are they adopting principles of soil health that are regenerative in nature? What are the main drivers of decision making at the ranch level? What are the economic factors that influence these things? We've been able to put together, to me, just the greatest team you can to do this work."
Make no mistake, the challenge is immense. Beef production is often cited as a driver of climate change, but Rowntree wants everyone — from beef producers to the public — to learn how it can operate in tandem with nature.
"It's important to emphasize that anything we do at Lake City needs to be applicable to every farm and ranch in the U.S.," Rowntree said. "I'm very thankful that we've had great working relationships with the cattle producers of Michigan and the upper Midwest. But right now, in many ways, our practices are being challenged. The way we produce beef has been pointed at as a key cause of climate change.
"What we know through our management is that cattle can be symbiotic to the environment. They can actually help improve the environment and add stability to our food system. We need to have diverse food systems, and the fact is that we can't plow every acre. But we have awesome opportunities for perennial-based agriculture. We know it adds stability, absorbs a lot of water, and can create greater carbon sequestration."
The 3M partner list is vast: MSU, Noble Research Institute, Colorado State University and the University of Wyoming are the lead institutions. Supporting that group are the MSU Institute of Water Research, Oregon State University, National Grazing Lands Coalition, USDA Agricultural Research Service (Maryland, Colorado and Wyoming), Savory Institute, Snaplands LLC, The Nature Conservancy and the United Kingdom's Quanterra Systems.
MSU ties run deep throughout the team. The university's culture of interdisciplinarity — scientists from differing backgrounds and expertise coming together — positions it to guide large international projects. On top of Rowntree's overall leadership, MSU researchers are at the helm of some of 3M's most critical components.
Showing the benefits of regenerative agriculture
A longstanding dilemma confronting farmers and ranchers worldwide is melding practices that yield economic returns and protect the environment. Historically, choosing one of these priorities has often meant forgoing the other.
Through his long-term research in Lake City, Rowntree has demonstrated that adoption of regenerative agriculture principles can do both. Now, it's about relaying it to the agriculture community.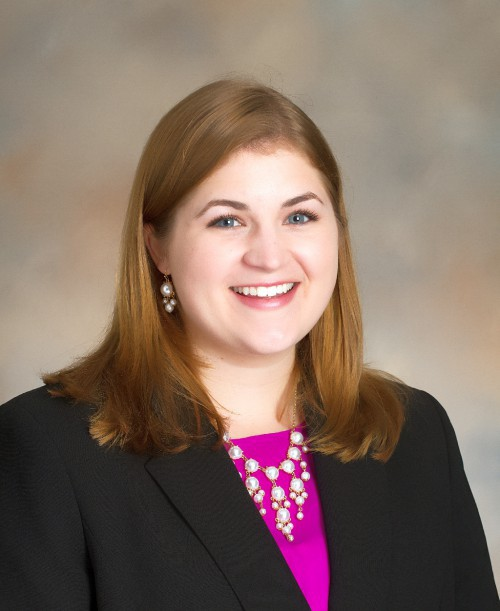 "First and foremost, if you want farmers and ranchers to change behavior, it has to make sense economically," Rowntree said. "We know that. People have to feed their families. Their voices are important, and they deserve to be heard. If we can show them that regenerative agriculture is looking after their bottom line and the environment, we have a better shot at effecting change."
Researchers know that implementing new management methods often boils down to economic and social considerations. Melissa McKendree, an assistant professor in the MSU Department of Agricultural, Food and Resource Economics, is examining profitability of several management techniques, from conventional to regenerative practices.
"There are some of the more obvious financial indicators that tell us whether producers are likely to use these management styles, but there are other things we need to assign value to such as the social reasons for decision making," she said. "We're trying to solve a complex problem. To do that, you need to approach the issue from lots of different angles, trying to marry the ecological, biological, economic and social aspects."
Social science is as much a part of 3M as extracting soil samples. Amassing piles of data without understanding the social and cultural motives of farmers and ranchers is to ignore the people behind the operations.
"Through working with producers, I've seen that they're always willing to learn," McKendree said. "I hope we will have a great back-and-forth relationship to find solutions that help make their farms better, as well as helping them engage with other producers on the project. We want to connect them through nationwide peer groups to share knowledge and experiences, and bounce ideas off of one another. Having that trust with a person who has maybe already made the leap to adopting new practices could be really beneficial."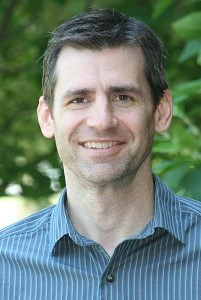 The scale of 3M is valuable when making the case. Given the wide range of landscapes and soil types around the country, which require different management strategies, the research locations in Michigan, Colorado, Oklahoma and Wyoming were selected to collect more robust data. This gives scientists the necessary information to make site-specific, prescriptive recommendations to U.S. producers.
A decision-support tool will be developed that harnesses the power of modeling, including predictions of soil carbon sequestration, water and nutrient cycling, and social factors such as the socioeconomic well-being of producers.
Jeremiah Asher, the assistant director of the MSU Institute of Water Research (IWR), oversees the water cycling and decision-support tool portions. Glenn O'Neil, an environmental scientist with IWR, is the lead contributor for the tool's creation.
"Decision-support tools help producers make more informed decisions on management aspects of their operation that improve soil health, capture carbon and improve water quality," Asher said. "I hope that ranchers and farmers gain an increased awareness of what regenerative agriculture practices can do for them, and that they would be willing to adopt various practices that can improve the efficiencies of their overall farming system and long-term sustainability."
Producers will also have access to outcome-based land monitoring, an approach that delivers up-to-date information on the effectiveness of their efforts. Researchers are utilizing a program devised at the Savory Institute called Ecological Outcomes Verification (EOV).
Leading the EOV charge on 3M is Matt Raven, a professor in the MSU Department of Community Sustainability. His research blends food systems with plant and animal sciences, while exploring how healthy soils beget healthy food and healthy people.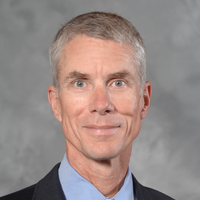 Raven said what sets EOV apart from other land monitoring techniques is that it was built from a producer-first perspective. Rather than issuing a set of practices that must be followed and measured, EOV assesses environmental outcomes while providing continuous feedback to farmers and ranchers.
"EOV allows producers to see if land is actually being regenerated or not through a scoring system that considers soil health, biodiversity and many aspects of ecosystem function such as water, energy and mineral cycling," Raven said. "It can help producers start to look at the land from a different perspective, looking at indicators that can guide management decisions to improve outcomes.
"I think it's crucial to solve this riddle of how to produce food and fiber in a way that's economically profitable for communities but at the same time regenerates our ecosystem services. We know how to produce food in an economically efficient way, but we don't have a widely adopted solution for how to do it without degrading our resources. For example, if you look at USDA statistics, for every pound of food we eat it's estimated we lose up to 10 pounds of topsoil each year, so we need to correct that."