Bill Knudson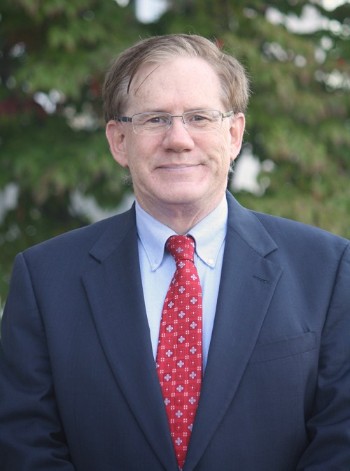 Department of Agricultural, Food, and Resource Economics
Professor
Telephone: 517-355-2176

446 W Circle Dr, Rm 84
Justin S Morrill Hall of Agriculture
East Lansing, MI 48824-1039
Area of Expertise:
Agrifood Policy, Markets & Entreprenuership
---
Degree:
Ph.D., Michigan State University
B.A., California State University
---
Publications on Google Scholar
Bill Knudson's primarily responsibility is as a Product Marketing Economist at the MSU Product Center Food • Ag • Bio. Primary focus of his work is applied economic analysis on agriculture, food, and bio economy issues. Prior to his position at MSU he spent nine years as a Policy Advisor for the Senate Majority Policy Office, covering the areas of agriculture, higher education and appropriations. He is currently working on Development of Profitable Michigan-Based Meat and Livestock Value Chains Supplying Local and Regional Markets.
Director of the Michigan Cooperative Development Program, Knudson is responsible for assisting Michigan cooperatives with their business development, entrepreneurial and technical assistance needs and is the administrator for the USDA-RD grant which designates MSU as a cooperative development center.
Research and Outreach Interests
Agriculture and the bioeconomy
Agricultural Policy, especially at the state level
Analysis of agricultural and food markets
Agri-entrepreneurship and rural development
Teaching Experience
Knudson taught economics at Lansing Community College